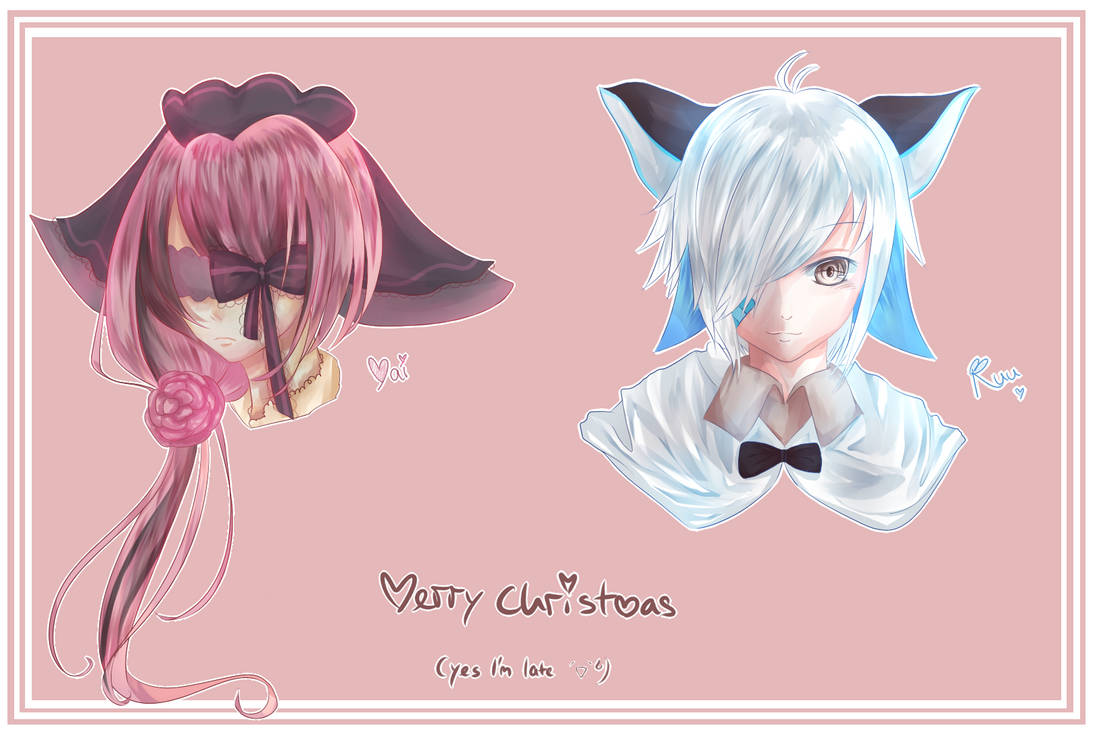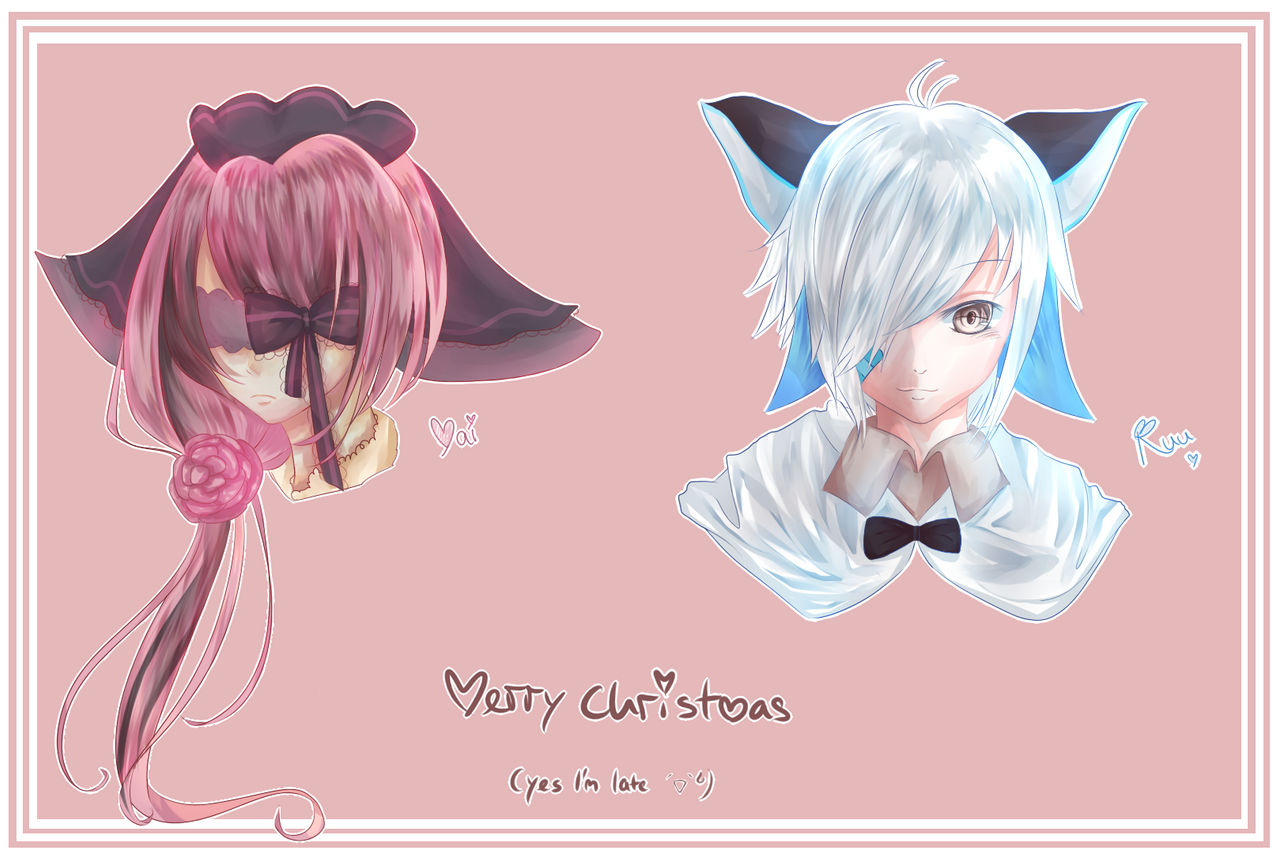 Watch
Yes, I know Christmas is over already
Yes, I know I'm late
Yes, I know, please don't ask

MERRY CHRISTMAS TO

and

!!
I'm really really sorry that this comes so late and also that those are only simple headshots ;u; I'm really busy with personal projects atm so I wasn't really able to draw something properly & punctually</3
Either way, I am really really really really grateful to have met you two!! ;u; ILU TWO REALLY MUCH!! ;u;<3333
And I hope I'll be punctual next year

I hope you two had a great Christmas!!<3
Character left ©
AmaiCandy
Character right ©
ruuto-kun
---
I'll upload the other two "batches" the next days!
//late 5ever

WWWWW THIS IS SO CUTE
LIKE UR COLORING IS SUCH SHINY <333
ahhhh i love how she looks in ur style!! /o/
tY curUUUUUUuuuu!!
+
sHHHH iTS OK MINE WERE SIMPLE HEADSHOTS TOO
im rlly grateful that i met u 2 too <3333 ilu both!!
i hope u had a great christmas too~
enjoy the rest of break <3
Reply

EEEEEEE WAHHH ;;; WAHHH TYSM WAH I'M SO GLAD YOU LIKE IT!!!<333
NOO NOO SRSLY YOU'RE MORE THAN WELCOME- IT'S NOTHING COMPARED TO YOUR PRETTY GIFT AFTER ALL <3333

AHHH THEY LOOKED SUPER AMAZING THOUGHHH !!!
eeeeeeeeee ;;; ILU TWO MORE THOUGH xD
eeeee <33 tyyyy<333
Reply

//STARES AT BEAUTIFUL HAIR SHADING 5EVER
Teach me how to shade hair sensei!
I'm so freaking serious uwaa so much improvement!!!! O A O
Reply

EEEEE IT'S NOT EVEN BEAUTIFUL AFJHAKAEL ;;;///
wahhh aejfhla IT'S NOT BEAUTIFUL, YOUR COLORING IS WAY MORE BEAUTIFUL!!! ; Q ;<3
efjahekjl but tysmmmm !! ;uu;

I'm about to work on your gift www just wait a little more pls jaehfajl// almost done
Reply

IT IS IT IS IT IS HUSSSSHHHHHHH Q////////Q
I can stare at it all day //touches carefully
//strokes perf hair
YW!!!!

AMG
AMG
AMG
OH GOSH MY HEART LITERALLY LEAPT FOR JOY ;; V ;;
TYT CURUUUU OH man please oh gosh I'm sorry for troubling you ;; <3333
Thank you so so so sos os sknsklbdksks freaking much /////////////////////////////// <33333
//lovesyoutill5everends
Reply

aefjahfajke ;;;;////////
wahh ;;; tysm though wahhh//// ;;<3333333333333

wwww don't pls www you aren't troubling me at all!!♥
//loves you 6ever ww
Reply

Ohh how cute. x33 Good job.

Reply

You drew awesome headshots! Good job qwq ;;
Reply