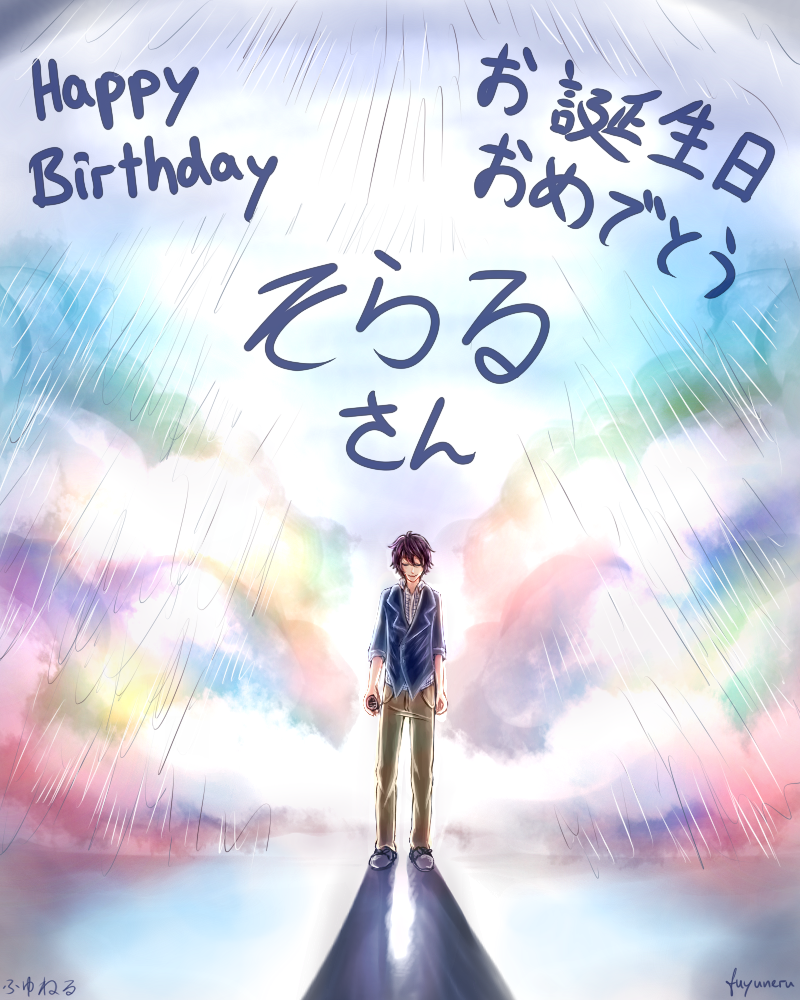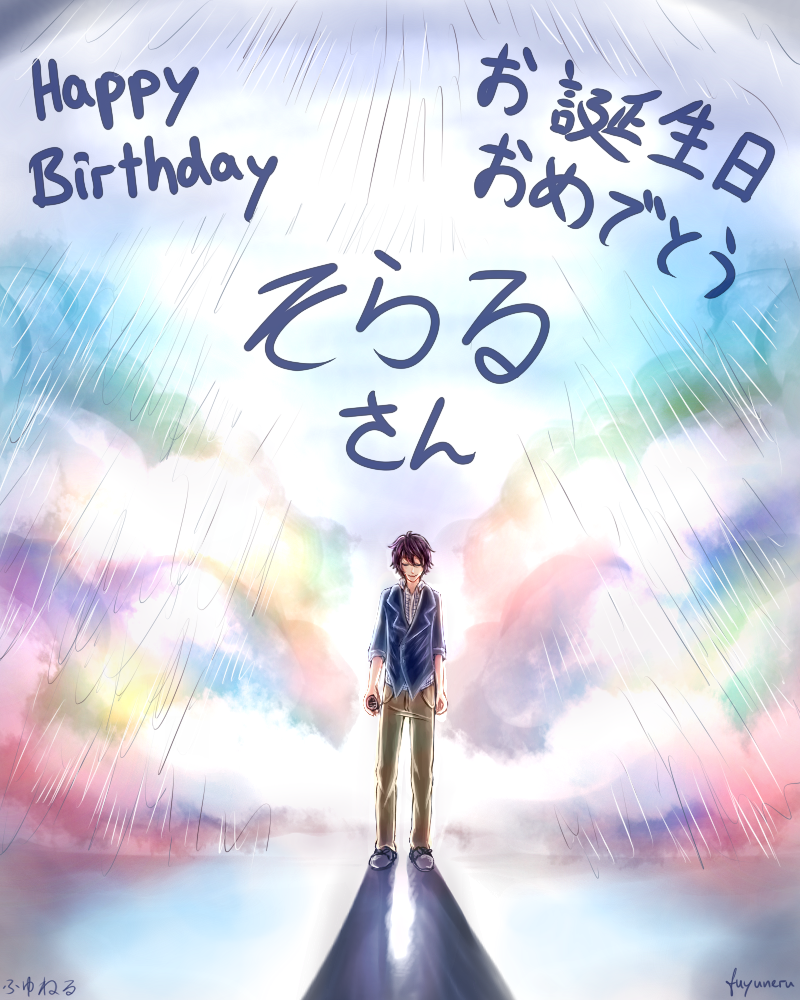 Watch
お誕生日おめでとうございます!<3
11/03/2014

DEM COLOURFUL CLOUDS SENPAI
PRETTY
<3

Uwaa, happy birthday soraru-san! > V < can't believe I missed his birthday/////
Reply

EEEEEEE ;;;;
TYSM AFJHAELF

EEEEE HOW COULD YOU SENPAI AMG ; Q ; HOWWWWWWW//DIES ON YOU
Reply

AMG IM A FAILURE AS A FAN ; A ; </3 HAHAHA
Reply

YOU ARE WWW!!
Now becomemafufan<3~
Reply

aaaa yes

senpai can you recommend me your all time favourite songs from him? : D
Reply

Aaa
from
mafu????

What about
ikanaide?? or idkkk do you like those songs with screaming and like-- more rock?? or more like--.. idk how to call it ww like ikanaide or maybe mafu's poco??<3
for rock I'd recommend his lost one no goukoku♥
and his daze is perf!!
and
and
and--
yeah.. if you need more pls tell me * Q *//
Reply

YAS
I LOVE SCREAMING AND ROCK AND SLOW AND POP AND EVERYTHING <3
wait, do you have a download link for his albums and stuff? ;v;
Reply

HHHHH//o// THEN YOU'LL LOVE MAFU//kicked
uHHH welllll you can download from yt? or maybe soundcloud? uhh
so here's his setsunairo syndrome:
soundcloud.com/yum-emi/sets/se…
and his after rain quest (with soraru) should be on yt somewhere : D
And there was another album but idk a link for that</3
Reply

Sooo beautiful!
Happy birthday Soraru-sama!! <3
Reply

Eeeeeppp! The background sooo beautiful~ QAQ I love the colourful cloud >////<
Reply

asdfghjkl;'//looks amazing~!
Reply

ahhh looking greeeeattt =v= love the colours
Reply

LOOK AT THE FLUFFY COTTON CANDY CLOUDS UWAA //stares intensively
Reply

Reply