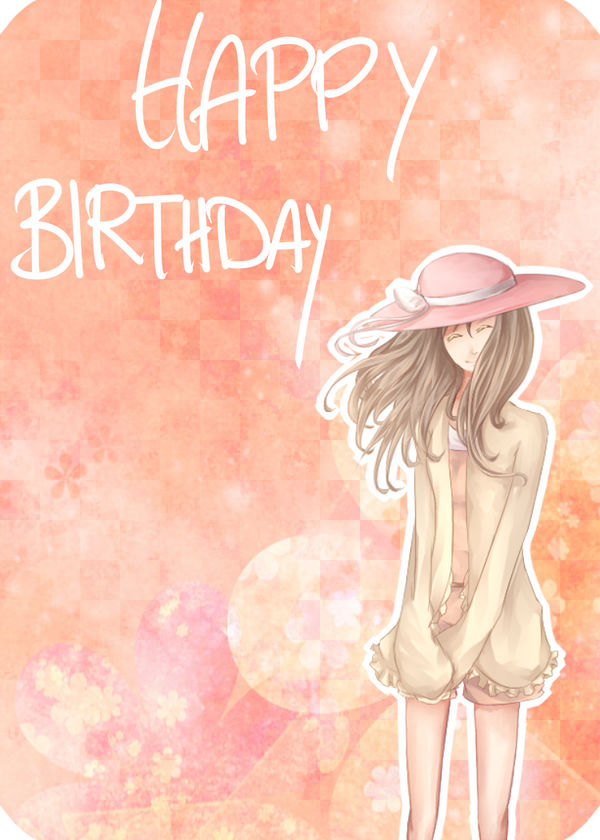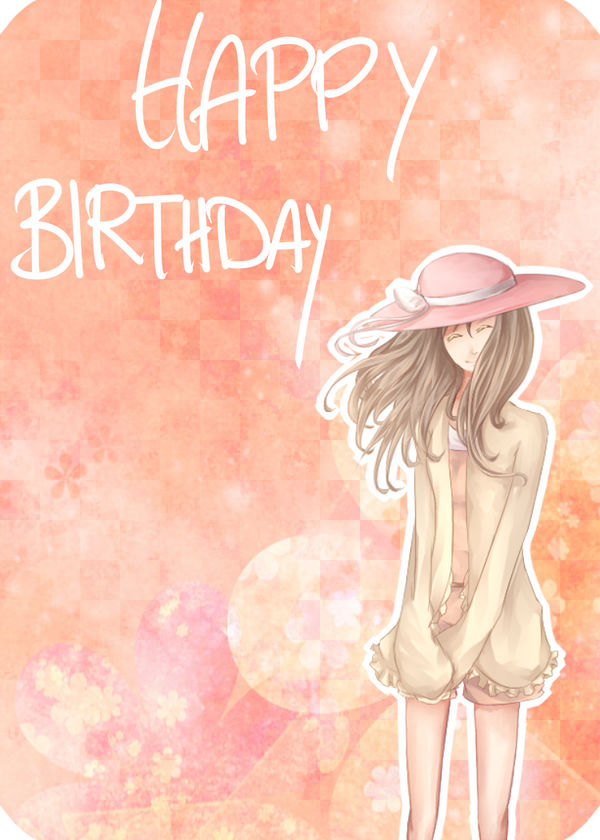 Watch
Happy Birthday

!!
I hope you have (/had) a great day !! ; Q ;//
idk what to say.. uhh-- don't ask okay?? just accept---//kicked
after all I wasn't able to draw for you something as beautiful as the picture you drew for me aejfhaejka I'm so sorry for that ;; Well I hope you still like it.. and actually I think it's kind of a surprise since we don't even talk anymore ahah//
I think we actually said "let's be friends again" but now we're everything but friends www
WELL SO HAPPY BIRTHDAY!!
(*≧▽≦)

Character ©
Arulie
amg I can't believe I actually finished this on time wahh
well.. now it's time to do hw...//









thank you so much curu omg //wasliterallynotevenexpectingthisasdaljsh--
amgg don't worry I made my gift with all sincerity ;77;
I was literally not even expecting anything in return
so ye this is a complete surprise to me,
anD THAT'S A GOOD KIND OF SURPRISE JUSt SAYIN! Q7Q)9
srsly tho, I'm sorry if I hadn't had mch chance to talk to you as much as before, there's actually so much going on irl //wheeze
and I kind of want to talk to you about them too since I still consider you as a friend it's completely fine if you don't think of me as one tho //papcry
tHANK YOU V MUCH YOU HAVE NO IDEA HOW MUCH YOU MADE MY DAY HHHHH ///c'mere and give aru a hugg--

Reply

ajafjahjlea you're more than welcome!//
wwww surprise surprise~~

eee ;; this goes for me too though.. actually ww it's not really "something in return" but more like.. a gift itself //o//
WELL I'M GLAD IT IS!!

<3~
shh it's fine wahh ;;
amggg what aejfjaekhjkla feel free to talk to me about everything ajefhjaeklf//
just idk-- whenever you feel like it leave a comment on somewhere on dA or a note or write on skype I'm not that often on there though or idk-- do you have twitter??//
and yess wah ;; you're still a friend to me////o////<3 don't worry about it okayyy//
amg ;;; I'm really glad that I could make you happy kjahfjakhgaljkeg


Reply
this is so beautiful

Reply

Reply

She looks really cute, senpai!
I really love how she smiles and the used colors are amazing qwq ;;
Reply