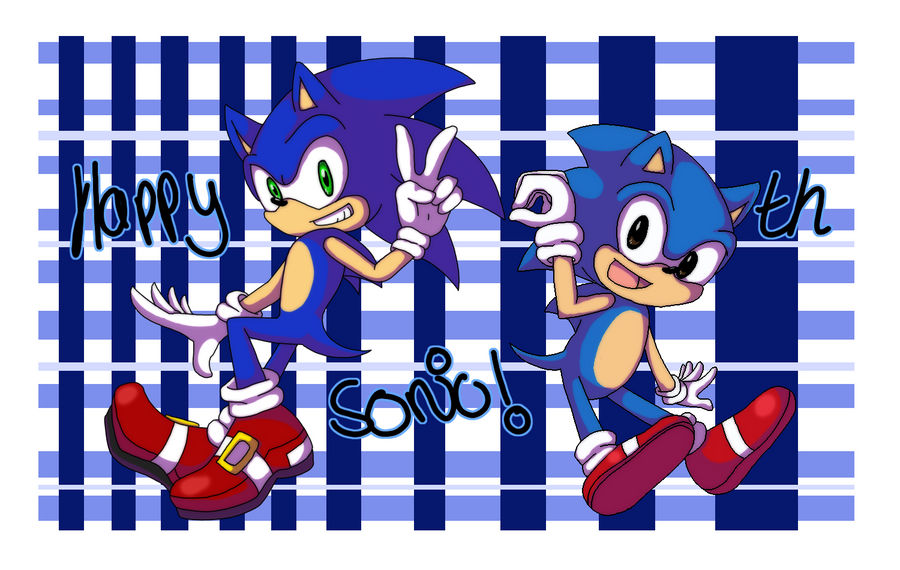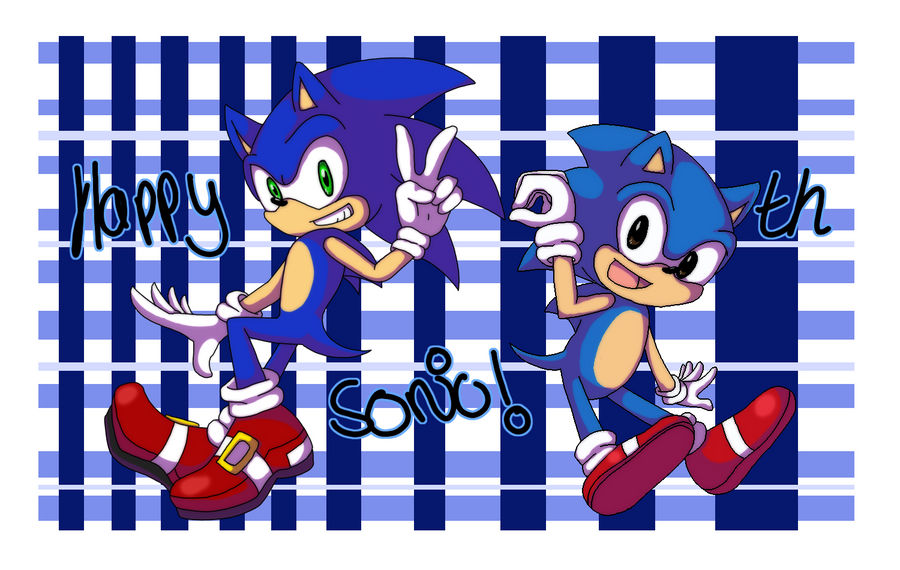 Watch
Speed Paint --> Not done yet

HAPPY BIRTHDAY SONIC!

I grew up with this blue blur and it's great to see him still around. I know some of the newer games are bleck, but he'll always be amazing to me.
I did old and new Sonic. Old Sonic is done in pixel while new Sonic is not. I thought it fit.

I hope you like this as much as I do! And before you ask me, no it's not an "O" it's a "C". And they're making a 2 and 0, so yeah. xD
--------------------------


Art: [c] ME, aka *CurseoftheZodiac
Sonic: [c] SEGA

Reply

Everyone's favorite ADHD-stricken Erinaceinid.
Reply

that game looks awesome....like sonic! >8D
and of course this pic xD
Reply
SONIO! SONIC'S SPANISH COUSIN! /shot

This is really well done, babe. <333 I friggen love the shading, and the idea you had to do the older sonic in pixel is brilliant. xD

And isn't there supposed to be a game coming out with the older and newer Sonics together? o3o
Reply