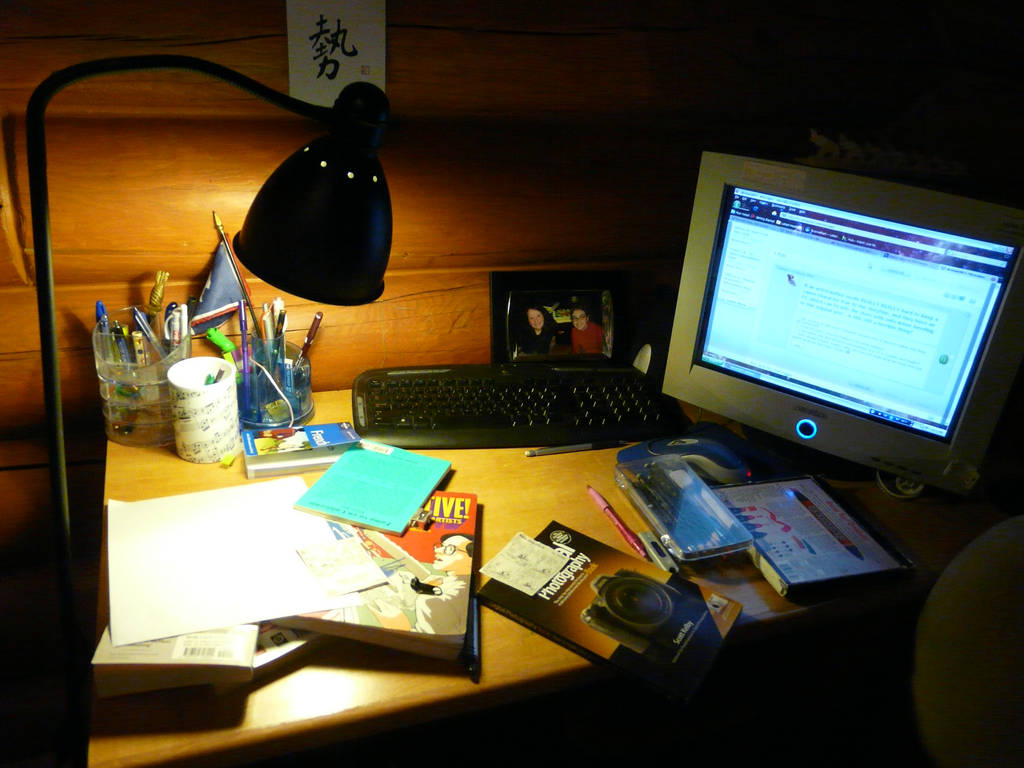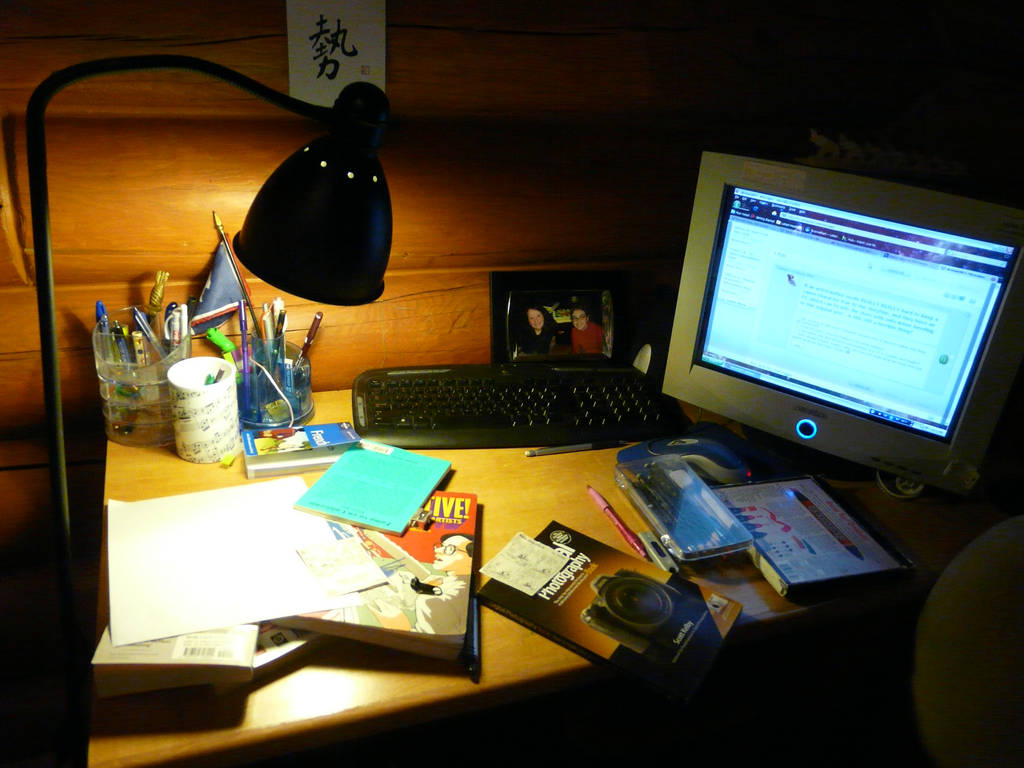 Watch
for deviation number 200 (holycrap) a picture of my desk, where it all happens.

It's pretty self explanatory.

The character hanging on the wall is sei (power or energy)

and yes I live in a log cabin. Don't laugh. I like killing trees. it keeps people employed.

I looked at the visitor log from my shoutbox. Someone from rock springs visited my page. I now feel stalked. =_= (please let it be a coincidence, please let them not turn up at my house and kill me)

I hope the person who invented this lovely little bug that keeps on shoving this into scraps gets eaten by pirhanas or else decides to make toast in the bathtub.

Or, if they're a guy, I hope they try stealing a lobster by stuffing it down their pants.

Me: okay then... *has a very clean room at the moment* Amaya I don't like it!!!
Amaya: Deal with it. I do...it's very japanese...Deviation 200 I have 300 something...which scares me because it means I've been drawing too much.
Reply

D8 clean rooms are for non cartoonists

Sora: she's debating whether or not to tell people she started the next Bleach-Disney today
Reply

Amaya: All her stuff is in a differant room because they just painted wallpapered and shelved her room...
Me: I don't have a bed...
Reply

Reply

Me: I just watched the latest filler episode. Over 1/2 of it was Rukia's flashback.
Reply

DAMNABLE FLASHBACKS!!!!

Sora: particularly for fillers.
Reply

Me: *laughs* although it's almost a good thing because without the flashback the rest of the episode wouldn't have made sense.
Yukihime: ...sooooo...
Amaya: I don't want to fight you don't want to fight but if we don't fight we end up sitting here for the rest of the filler.
Yukihime: Minazuki is creepy...and let's just sit here.
Me: Agreed.
Reply

Stealing a lobster and . . . ouch. Just . . . ouch.

"Lam shay eunichy . . . snip-snip." (hey, that could be a comic . . .)
Reply