Hello my lovely watchers! It has been a while since I did an update, and I have a lot going on so I thought it was time for a journal.
The biggest project looming on the horizon for me right now is the Unfledged launch! All the pages are completed and formatted. The only thing left to do is schedule the posts. I will be posting ahead of time on Patreon (link at the bottom of the journal).
Until launch, this DeviantArt account is going to be all Unfledged all the time!
I'll be posting new art with the Unfledged characters, and old art that hasn't been posted on DeviantArt before. It will be a lot of fun! I have been a bit less active than usual these days, but I hope to step up my activity a bit in the lead up to the launch

.
Unfledged launches July 3rd, 2018!
Patreon Launch is June 19th, 2018!
Link:
unfledged.cfw.me/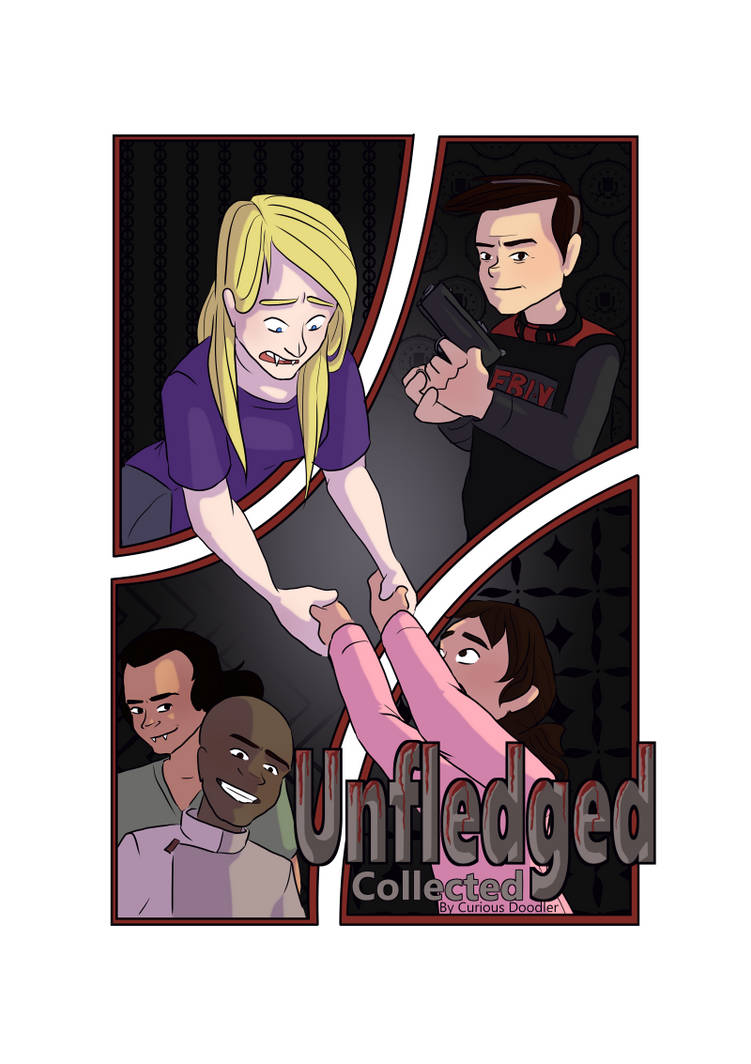 The biggest project in my life overall is my pregnancy! I announced on here a little while ago, but as my due date (8/13) approaches, my activity will decrease. Rest assured! Mountain Divide and Unfledged will continue uninterrupted,
however,
announcements about new pages may not be coming out as regularly. If you rely on Twitter, Facebook, or DA for links to new pages, those links may go away for a few weeks in August. I suggest a bookmark folder with links to the webcomics. Mountain Divide is updated automatically every Saturday and Unfledged will be updated automatically every Tuesday. Another option is Patreon. Patreon will also automatically update the comics at least two weeks ahead of the main websites. The extra nice thing about patreon is that you can set it up to deliver push notifications to your phone through the mobile app and/or email updates about new content. Apologies for the changes, and I do intend for them to be temporary. As soon as I start to put my life back in order with a new little human, I will go back to posting update links on social media for new pages, but I am certain that will take some time!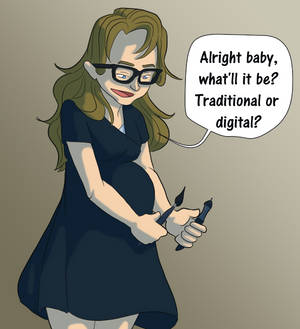 Finally, I am launching a new NSFW DeviantArt account
curiousafterdark
. As you may have guessed from my most recent poll, I have some NSFW ideas that I want to play with. Since I have not been posting NSFW content on this account, it feels unfair to watchers to change the content suddenly. However, I do need to practice drawing nude characters and some of my characters are a bit more raunchy than I feel I can draw them on a SFW account. So, I am basically moving Samsah and Delilon (gender swapped Samson and Delilah) over to
curiousafterdark
. Samsah just does not fit in a SFW world. I will post other NSFW pieces over there also. There may be an occasional cross post between the two accounts, with a censored version being posted here and an explicit version over there, but for the most part I intend to keep art exclusively to one account or the other. So if you want to see all my work, you need to watch

along with this account.
Here's the first post on
curiousafterdark
: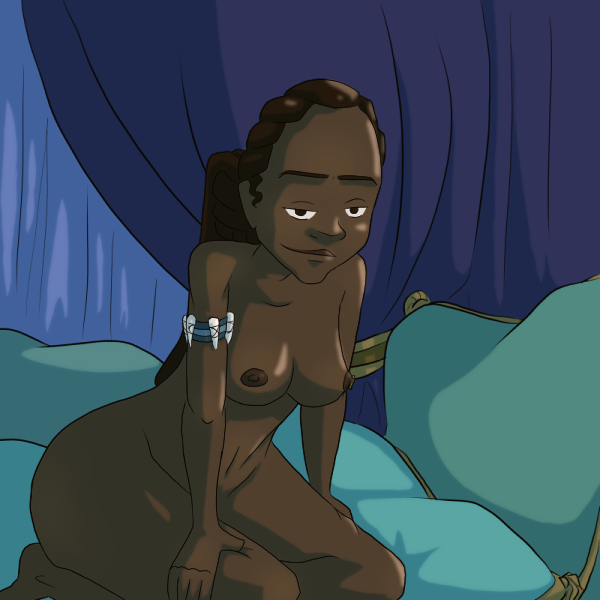 That is all the news from me! Let me know if you have any questions


Prints and stickers:
www.etsy.com/shop/CuriousDoodl…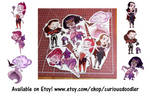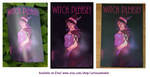 Prints, Stationery, Tote bags, and more!
society6.com/curiousdoodler

Find me on

Reddit: www.reddit.com/r/CuriousDoodle…

Facebook: www.facebook.com/Curiousdoodle…


Twitter: twitter.com/curious_doodler


Instagram: www.instagram.com/curiousdoodl…
Youtube: www.youtube.com/channel/UCRfZe…

My personal website (where you can find my store and details about hiring me): www.curiousdoodler.com

and if you really love me,
Patreon: www.patreon.com/maryharner