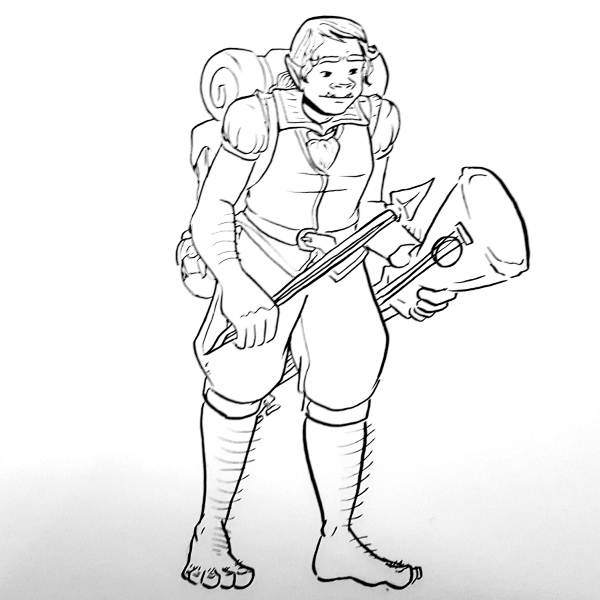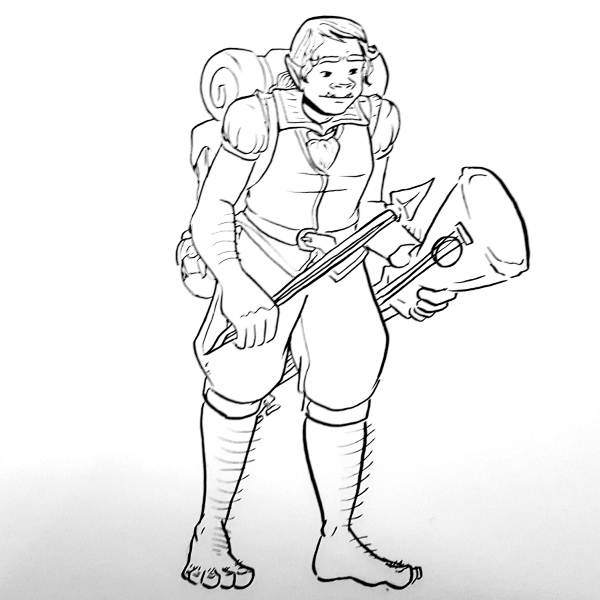 Watch
Day 3 of my Dungeons and Dragons themed Inktober 2018.


Name: Willma (Will) Shakespear
Violin club (play as mace)
Violin bow spear (play as spear)


Willma, goes by Will, was raised by her human father. Despite her orc heritage, Will has always had an affinity for music and story telling. Her performances tend to be a bit more rowdy than the performance of an average bard, but she can fill a tavern with patrons so tavern owners tolerate the mess and invite her back time and time again.


Will enjoys playing the taverns in her hometown and makes enough money to be content, but she dreams of going on adventures and witnessing legends that she will sing.


www.curiousdoodler.com
Prints, stickers, and more available on Society6:
society6.com/curiousdoodler

Find me on

Reddit: www.reddit.com/r/CuriousDoodle…

Facebook: www.facebook.com/Curiousdoodle…


Twitter: twitter.com/curious_doodler

Instagram: www.instagram.com/curiousdoodl…

Youtube: www.youtube.com/channel/UCRfZe…

and if you really love me,

Patreon: www.patreon.com/maryharner

If you like my work, you may also like my webcomic, Unfledged! The story of a vampire, who was passing for human, until she's discovered by vampire hunters and her life gets turned upside down. Updates every Tuesday. unfledged.thecomicseries.com/c…