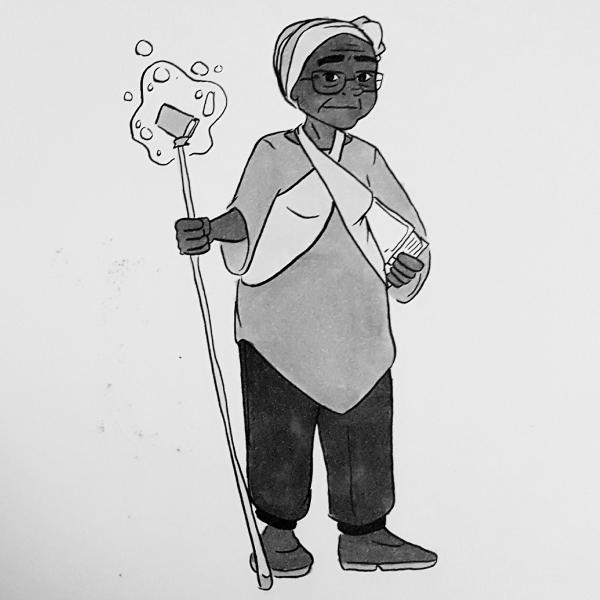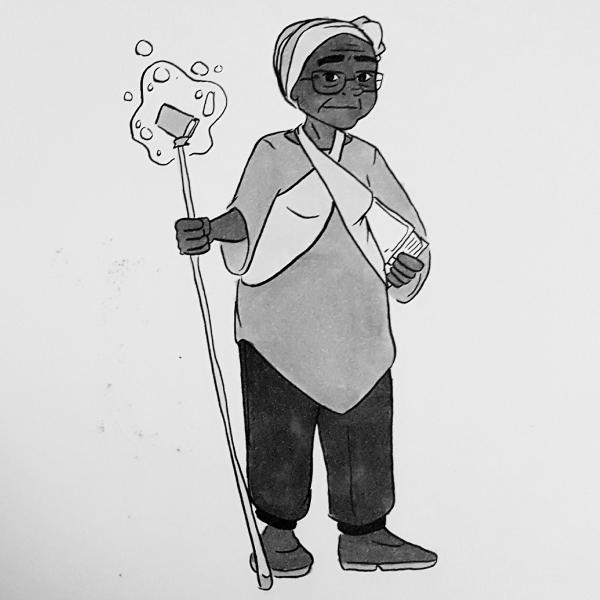 Name: Opal (aka: The Book Keeper)
Opal is mostly known as the Book Keeper. She lives secluded on her mountain top. In her keep she has a collection of books. To the average person, they would look like ornate leather bound books with completely blank pages. Each book can only be read by one individual in the world. They are the personal diaries of individuals who are reincarnated. Most people do not reincarnate, and the precious few who do reincarnate do not always learn of their past lives before they pass on to the next ones. The ones that do discover their personal history seek out their Opal and their book. On the rarest of occasion, Opal will descend from her keep and seek out the owner of a book rather than waiting for them to come.


She is extremely old. Far older than a human typically lives. She has used her magic to extend her life, but at the cost of making her a relatively weak sorcerer.


www.curiousdoodler.com
Prints, stickers, and more available on Society6:
society6.com/curiousdoodler

Find me on

Reddit: www.reddit.com/r/CuriousDoodle…

Facebook: www.facebook.com/Curiousdoodle…


Twitter: twitter.com/curious_doodler

Instagram: www.instagram.com/curiousdoodl…

Youtube: www.youtube.com/channel/UCRfZe…

and if you really love me,

Patreon: www.patreon.com/maryharner

If you like my work, you may also like my webcomic, Unfledged! The story of a vampire, who was passing for human, until she's discovered by vampire hunters and her life gets turned upside down. Updates every Tuesday. unfledged.thecomicseries.com/c…