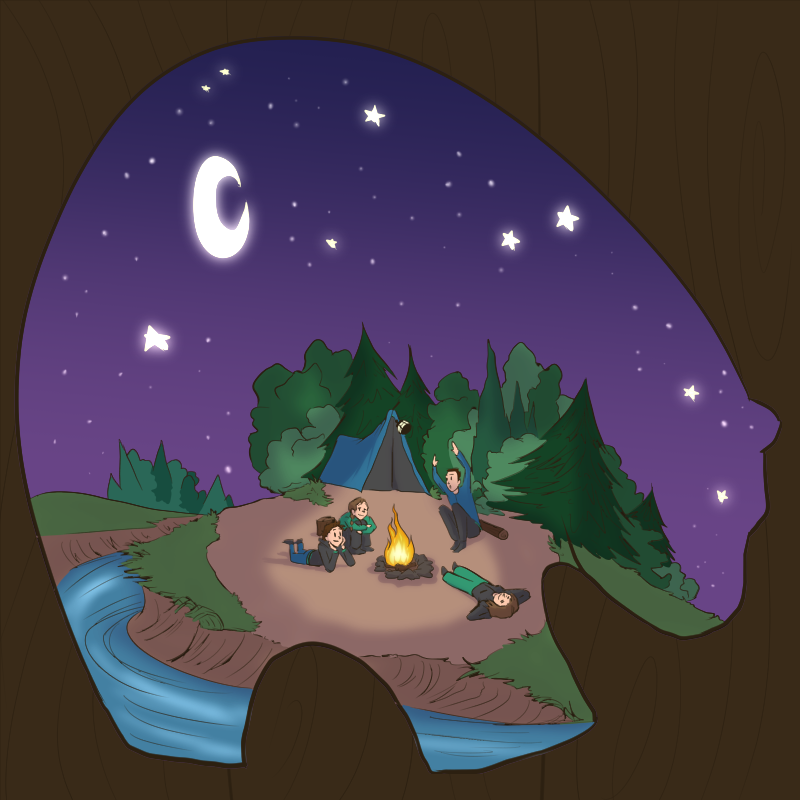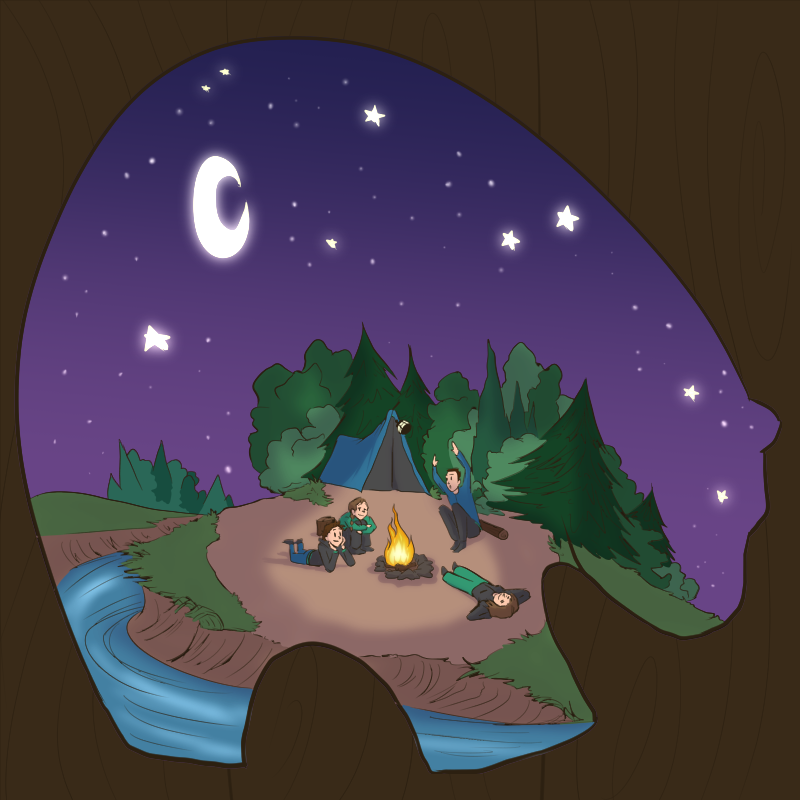 Watch
I discovered a website that does a weekly illustration challenge. It sounded like fun, so I decided to give it a try. This weeks prompt is Camping.
The illustration was fun to work on. As a child, my family drove from Texas to Colorado for a camping trip. On the way, I discovered animal carvings called 'fetishes' that are a common art for local native american tribes in the area. I loved the tiny sculptures and spent all my vacation money on them. The shape of the frame for this illustration is inspired by a very common fetish, a bear.

static1.squarespace.com/static…

The bear symbolizes a lot of things. Different carvings evoke different meanings, but over all it means things like guardian, strength, and power, which felt like the perfect sort of creature to watch over the little scene I illustrated.


Prints and stickers:
www.etsy.com/shop/CuriousDoodl…
Prints, Stationery, Tote bags, and more!
society6.com/curiousdoodler

Find me on

Reddit: www.reddit.com/r/CuriousDoodle…

Facebook: www.facebook.com/Curiousdoodle…


Twitter: twitter.com/curious_doodler

Instagram: www.instagram.com/curiousdoodl…
Youtube: www.youtube.com/channel/UCRfZe…

My personal website (where you can find my store and details about hiring me): www.curiousdoodler.com

and if you really love me,
Patreon: www.patreon.com/maryharner



Reply

Reply

Is that bear outline the Ursa Major? It looks awesome!
Reply

It's actually based on a common bear figure in Zuni fetish art (
en.wikipedia.org/wiki/Zuni_fet…
). As a kid we went camping in Colorado, and to get there we had to drive through New Mexico, where the Zuni people are from. Their art is very popular in the area and you can buy the tiny sculptures at every place you stop going through New Mexico and into Colorado. A bear is one of the most common figures. I have a strong association in my mind with the Zuni art and camping

Reply

Good job. But it's Wednesday.

Reply