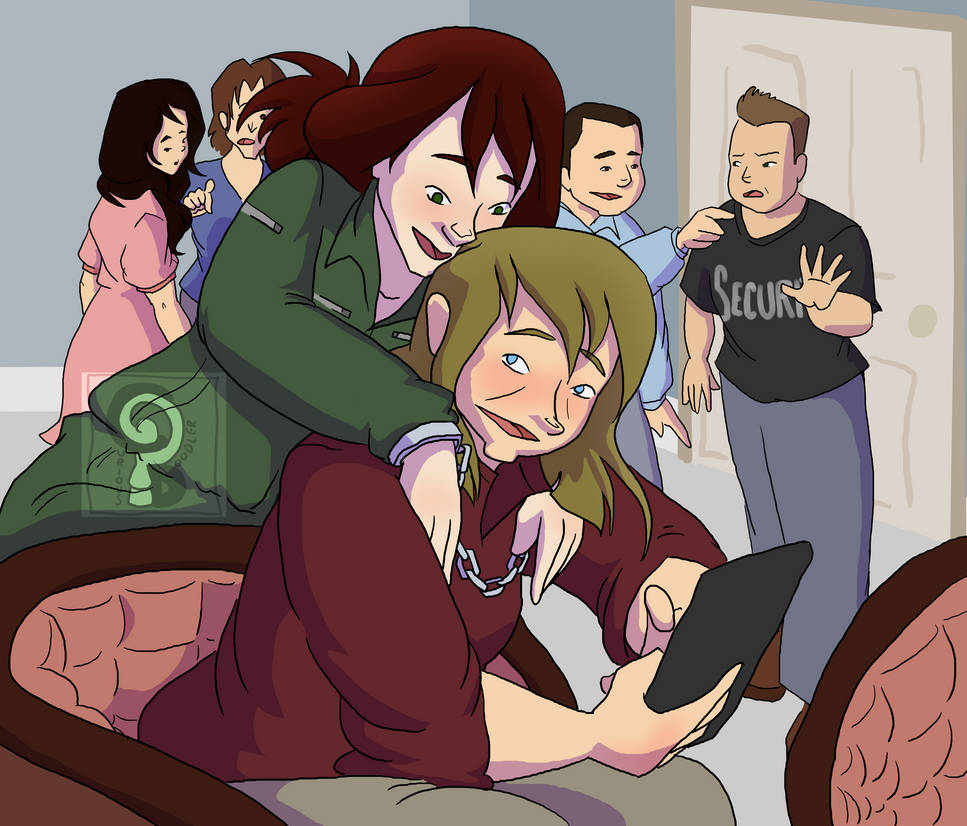 Watch
Now I can't stop drawing Mia and Lily fluff.
Mia and Lily are about to be interviewed together on a TV show. Most people don't know they're friends much less together. Lily got there first and was waiting in the greenroom for something to happen. This is just as Mia got there. Lily didn't hear her come in and Mia snuck up behind her. There is a lot of security because there are a lot of people would like to see one or both of these two dead. Most people assume they hate each other and when Mia goes to hug Lily, security assumes she's trying to strangle her. Mia's guard from the prison assures them that it's fine, Mia and Lily aren't going to hurt each other.
Mia: Long time no see stranger.
Lily: You are going to get us both tasered.
Mia: As long as we're together.
Lily: I think that's something I'm alright with you experiencing on your own.
More Mia and Lily:
Created in firealpaca using a huion tablet.