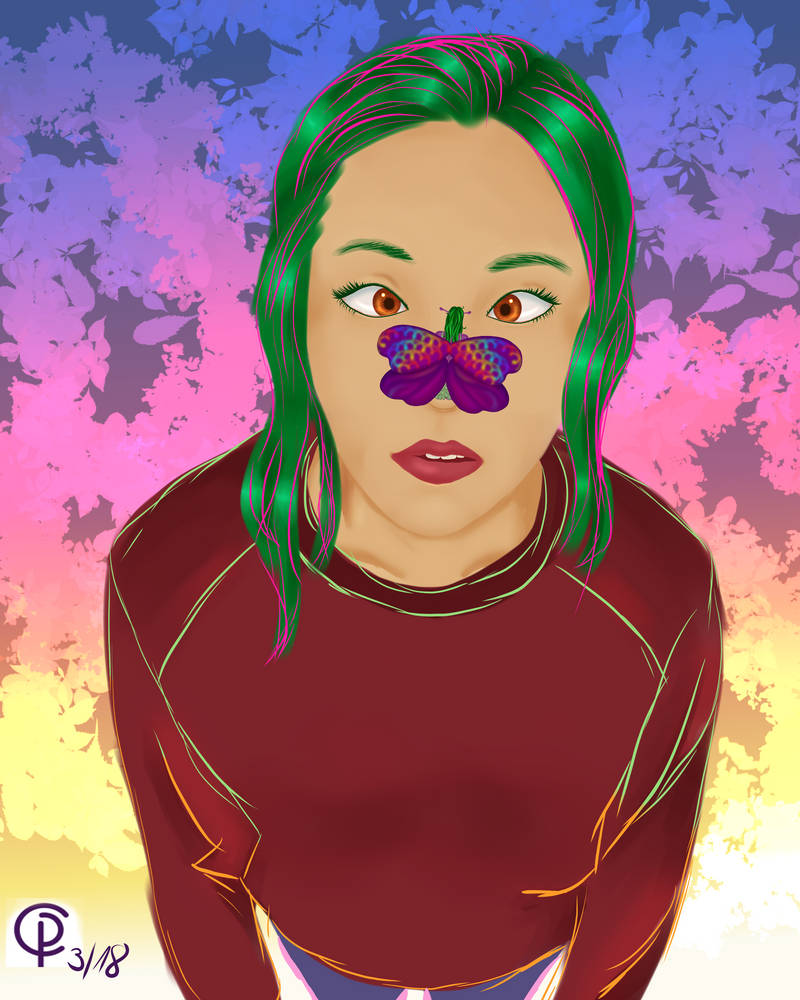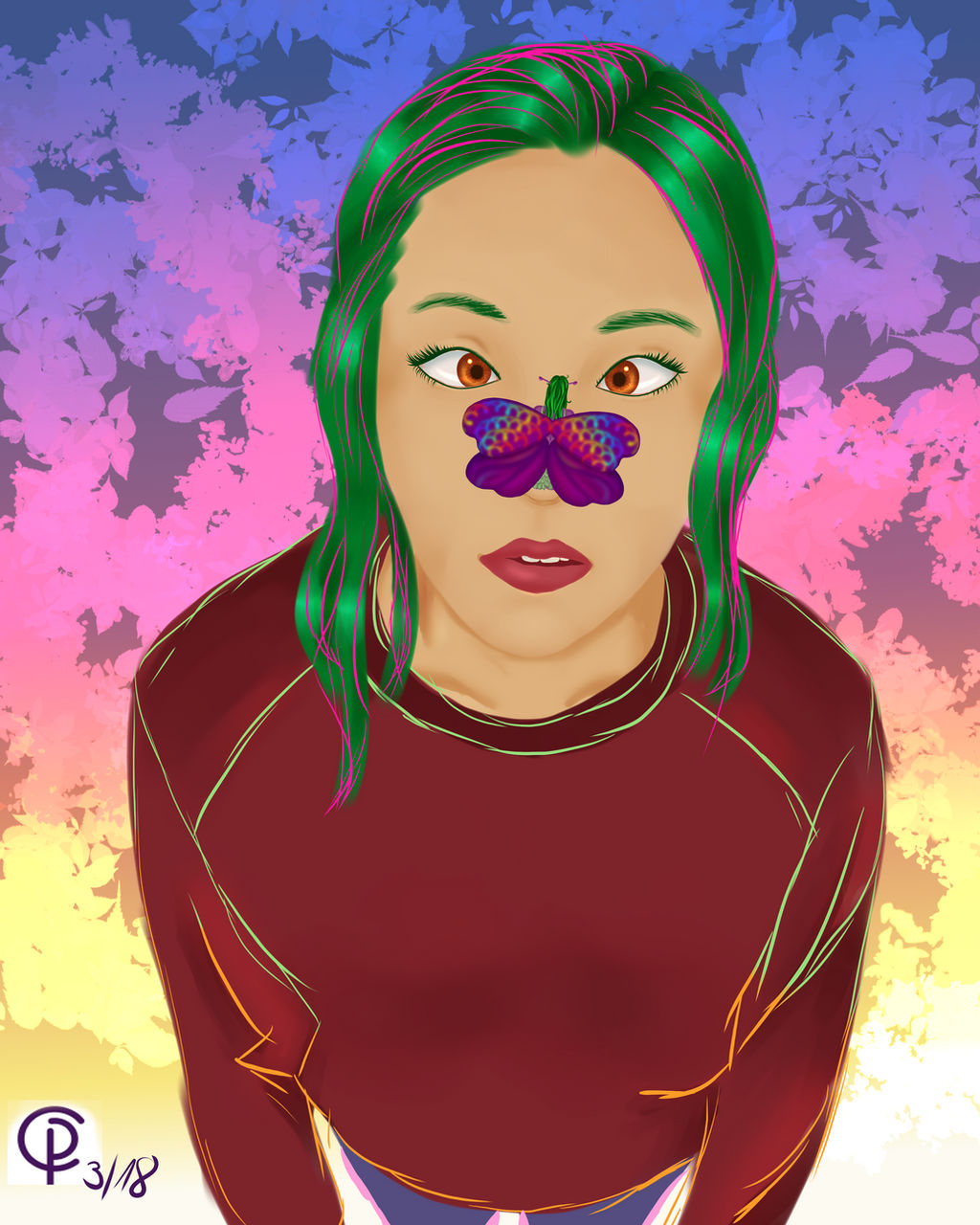 Watch
Well, I always said that College would be the end of me one day - I just didn't think it would be the end of my sanity.
But.
There was, undoubtedly, a little pretty girl with butterfly wings sitting on my nose. Quite comfortably so.
"I apologize in advance, but I'll bring you to my Prince now", squeaked said little lady.
"But why?", I asked. I admit, not my brightest moment, but there was a tiny person sitting on my nose...!
"You have green hair. And He said to bring someone who looks like me, but human-tall and without wings."
"But.. that's just hair dye!"
"I don't care", she/it chirped, " I always follow His orders. You'll come with me."
"You can't kidnap me, I have mid-terms!", I hastily exclaimed.
"Is that some sort of sickness?"
"Eh.. kinda, yeah?"

---


I caught the flue and am pretty out of it. But I felt like doing a speedpaint to relax. Somehow I ended up liking those neon outlines.. so I kept them XD
Have fun and remember, the weekend is neeeear!
*coughs herself back under her blanket*
PS, the Al fanart will be the next thing I'll upload.. I think.. XD"