(this journal is still in update so i may do more commissions in the future ^^)
_______________________________________________________________________________________________________
RULES
1. I only draw ponies and base edits. I'm still practicing my own artstyle.


2. Do NOT rush me. Remember i am still learning in middle school. I take some time since i am also busy in other stuffs.

3. Don't ask me for a WIP for the draw. it kinda ruins the fun.


4. Comment first, if i asked you to send the points then you will send it.


5. Send me the points to my donation pool first then i will do it.

6. My base edits are still cheap because my art is not that gud qwq.


7. I accept points only.


8. It can be an OC, Ponifications or Next gen. Except for Custom,Custom ships or next gen children.


9. Gifts and ships are allowed.
I do: Base Edits (Headshot & Halfbody/ Fullbody/ Icons & Pixels) & MLP Bases

Headshot & Halfbody [10 (+1 Pony =+5 ) (Limit 3 Ponies/ Can be separatable)]
Examples: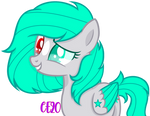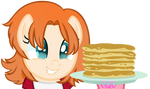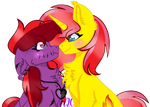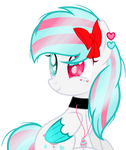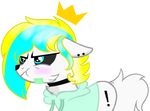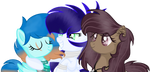 Fullbody [20 (+1 Pony = +10 ) (Limit 6 Ponies/Can be separatable)]
Examples: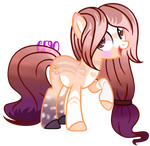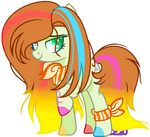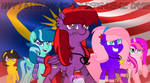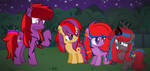 Icons & Pixels [5 (+1 Pony = +5 ) (Limit 2 Ponies/Can be separatable)]
Example: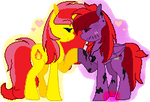 (more is coming soon)


MLP Bases [10 (+1 Pony = +10 ) (Limit 6 Ponies/Can be separatable)]
Examples: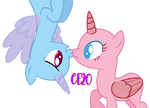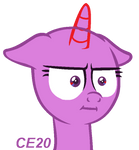 (more is coming soon)


FORM (Must fill it )
BASE EDITS
Type: (Headshot/Halfbody/Fullbody)
Base (optional) :
Reference sheet(s):
Vector/ Background:
Separate or together in one pic? if more than 1 pony):
Total points:
ICON/PIXEL ART
Type: Icon/Pixel art
Base (NEEDED) (Make sure it is png and it can be used for commissions):
Reference sheet(s):
Shading: Yes (+2)/ No
Animated?: Yes (+2 )/ No
Separate or together in one pic? (if more than 1 pony):
Total points:

BASE
Screenshot(s):
Separate or together in one pic? (if more than 1 pony):
Total points:

______________________________________________________________________________________________

SLOTS

12 January 2018
1. Cryan-draws | Halfbody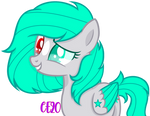 2. Luigis-Sister18-Aufa | Icon

[C] Aufa (Icon)



3. PhantomBlue224 | Fullbody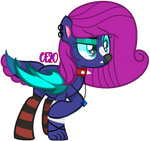 4. lynnqueenofsports | Icon


5. SnowTheDemonFox | Fullbody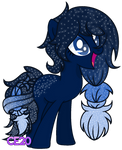 6. Blue-Versper | Icon


7. jokeypp | Fullbody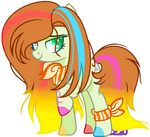 8. LanternLight14 | Fullbody

9. ThatOnePeggles | Icon

unfinished