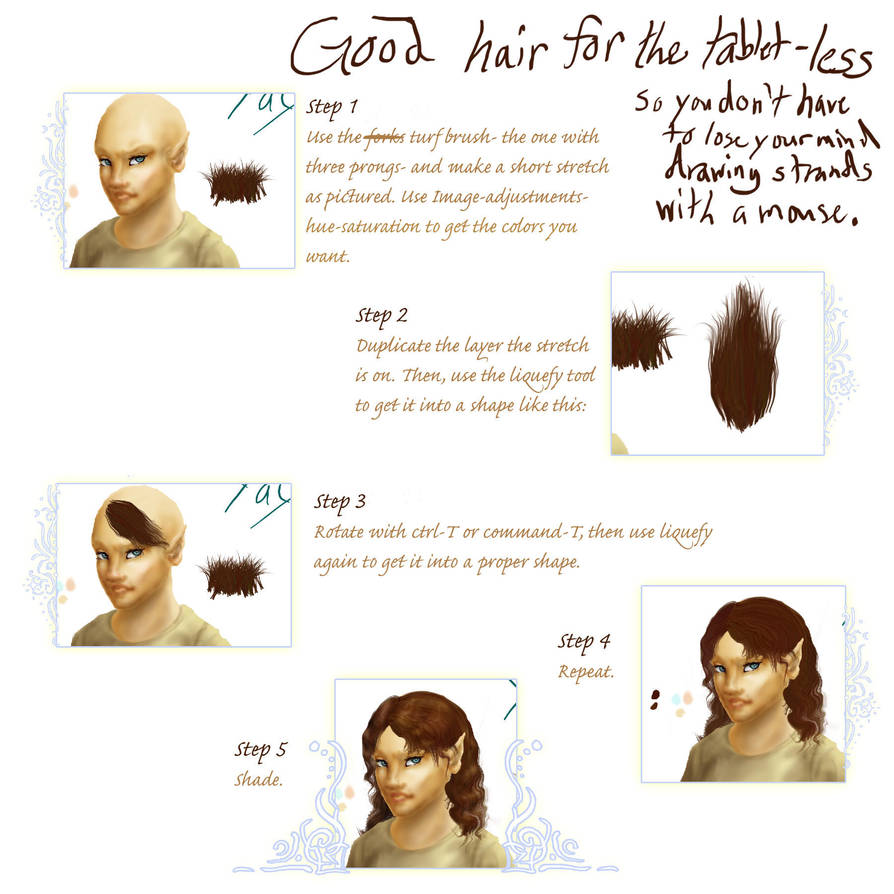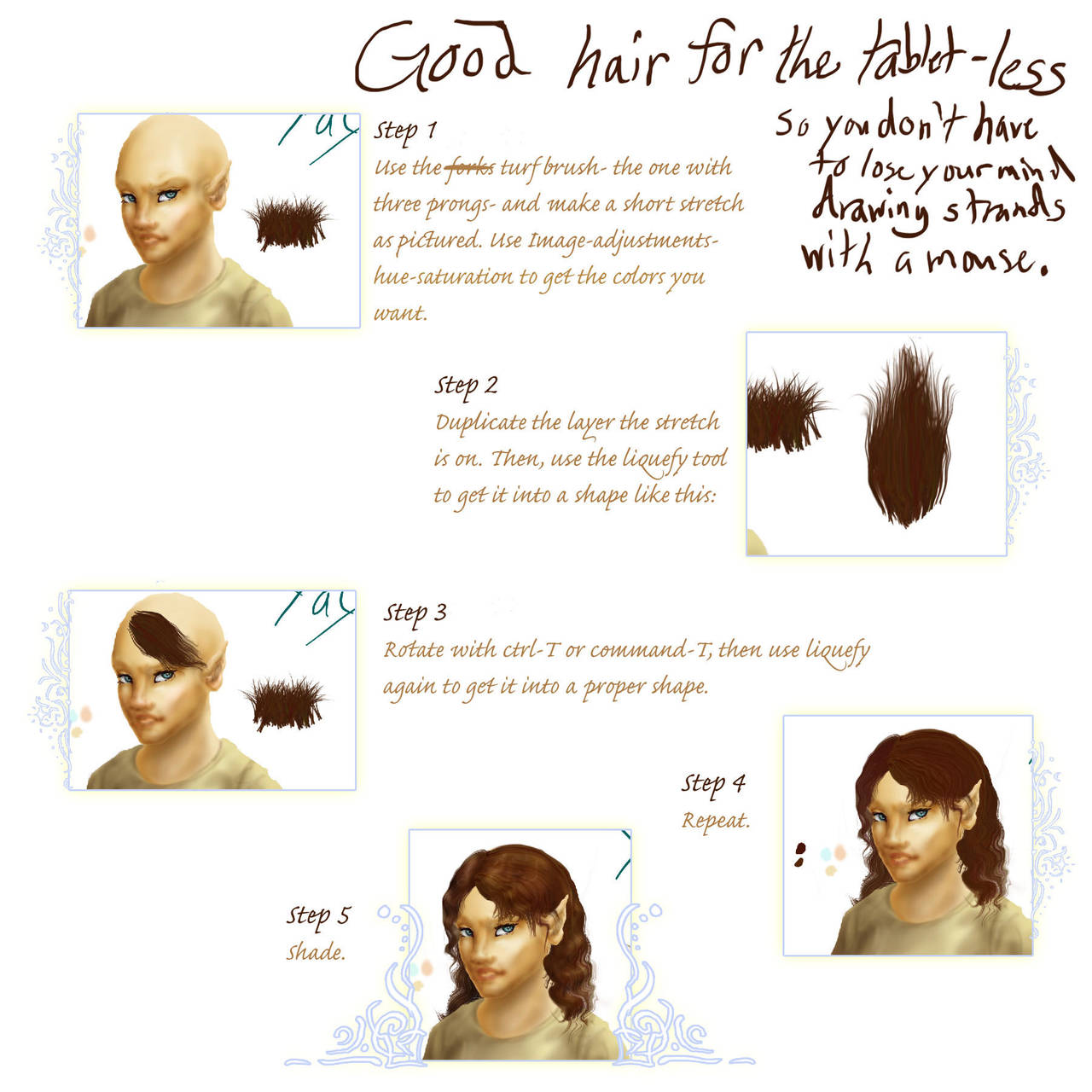 Watch
I was so happy when I figured this trick out, because I didn't have a tablet at the time and you don't need a tablet for this to work out well.

Wow very clever I'm really impressed.
I never knew ya could do this

Reply

OMG! I LOVE YOU! T-T I am so greatly moved! I've tried forever and ever to get my hand to move with a mouse and make nice looking strands. All I get out of a million lines is scribble on my people's heads.

You are my god for the day.... no for the year! I love you, did I mention this yet?
Reply

Reply

Reply

You're welcome.

BTW, if you know of any other good tutorials, please don't hesitate to add them to the wiki - I've set permissions so that anyone can edit it.
Reply

This has to be one of the most helpful tutorials on here. All I could come up with just using a mouse, might be an anatomically incorrect stick figure

I'm sure, this will help a bunch of people.
Reply

So far it's received far more views than anything else in my gallery, so it looks like you've called it there...
Reply

I had expected some as funny as the BG tutorial. But this is a clever work around and apparently very helpful. it was a very nice move to share it here with everyone.
Reply

Oh, sweetness! Thanks for posting this. It'll come in useful.

Reply

Reply