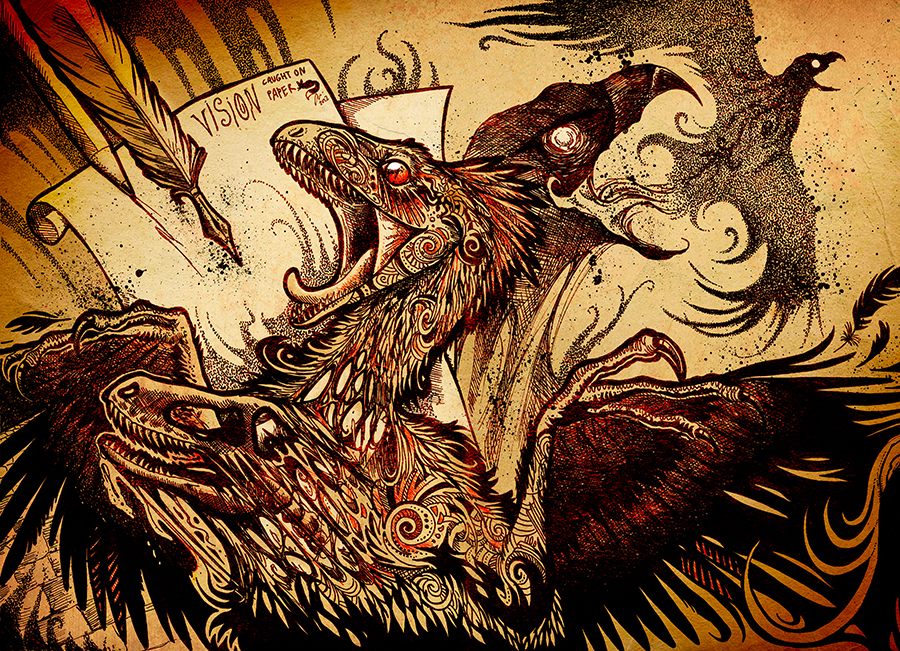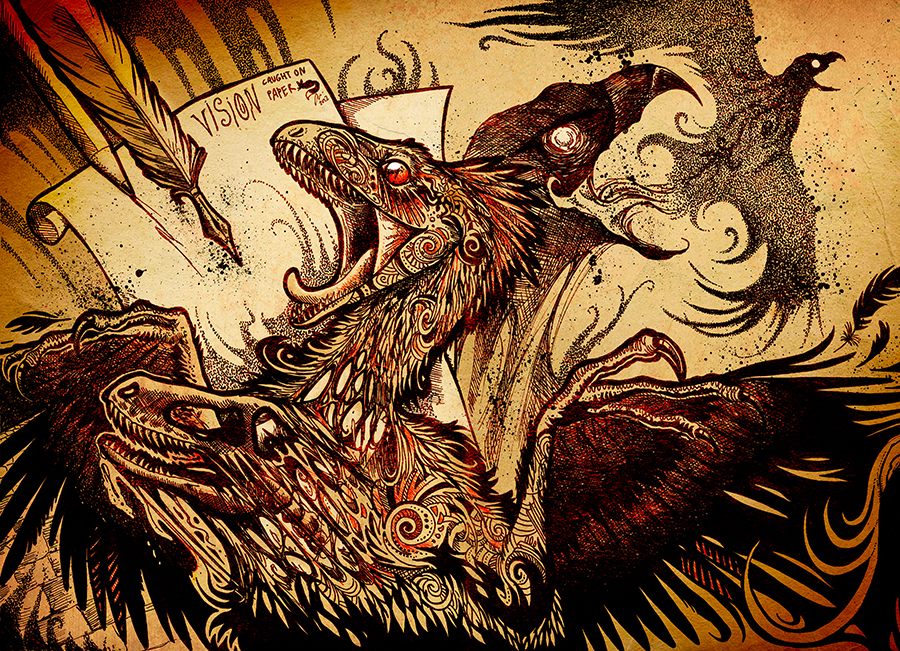 Watch
Uh, raptor? U okay? U should not look so happy with a...chestburster....skull....bursting out.
Partial page of a fanfold that i didn't plan to upload. So why do i upload it anway?
I do it because i forgot the original drawing altogether with a bunch of other original artwork of mine and a fat portfolio map in a café somewhere in Germany today. And i realised my lost map just when i returned home. Oh well, at least the café's waiter or someone else may posh up his walls with pretty art now/sell it on Ebay/use it as free gifts for Christmas/feed the trash can.
Yep, i'm a big dumbass sometimes.

Pointilism technique borrowed from =
Skia
check out her pointilism stuff --->
[link]