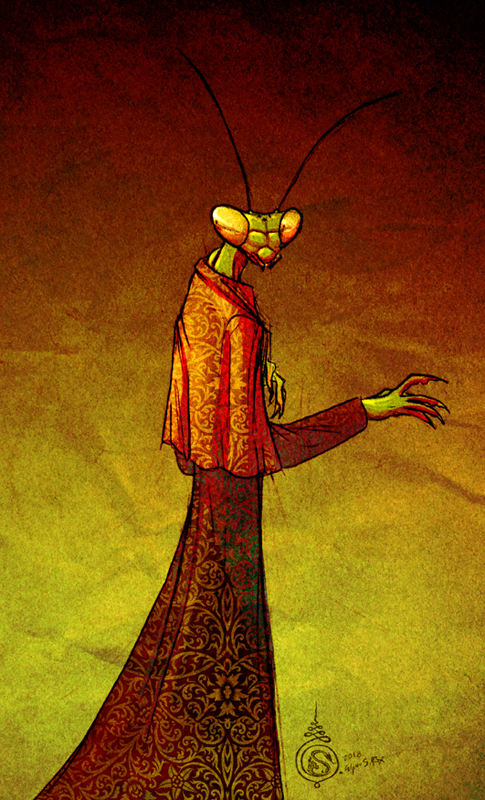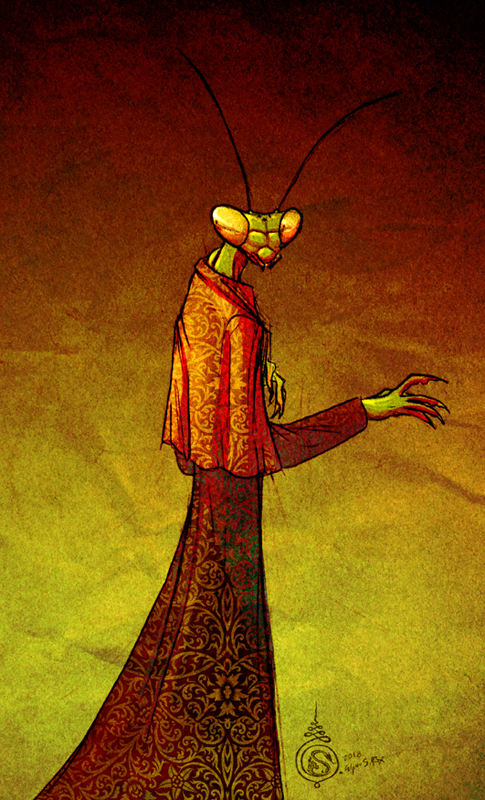 Watch
Tirah chirps, excitedly. "Whoa! You heard that, Risi? She eats men!"
He nods, just a little concerned. She is a mantis, sure, but he can't tell whether she is joking or not.
Suddenly, Tespin steps close to him, piercing his chest with one of her slender fingers.
"Python man: Tespin saved your life. But if you fail protect Birdi - Tespin devour you alive until no scale of you left. Understand?"
"...Got it."
He nods again, now much concerned, if not to say completely convinced.
~
Tespin.

character and story (c)