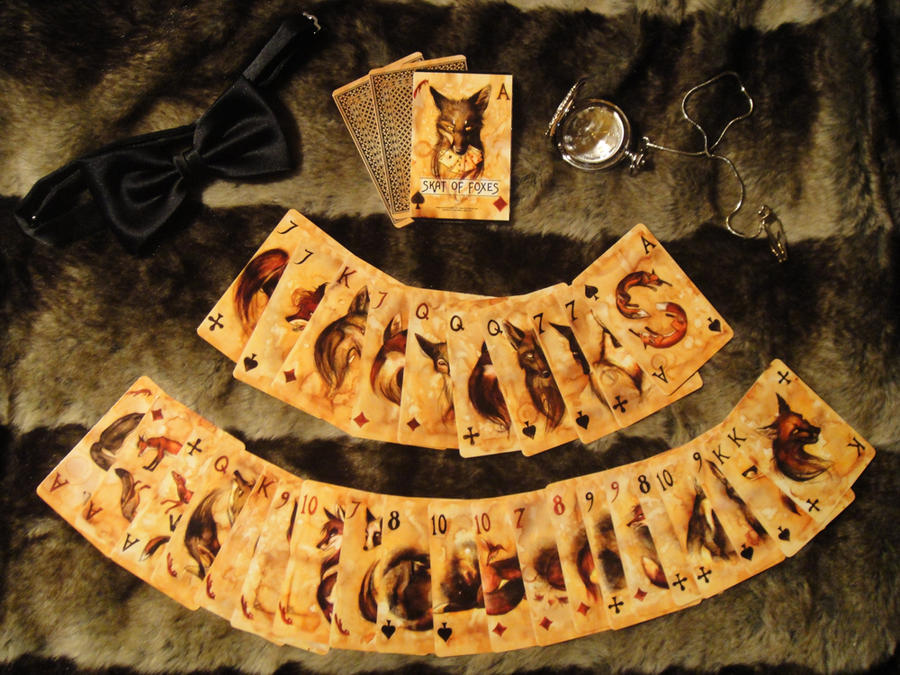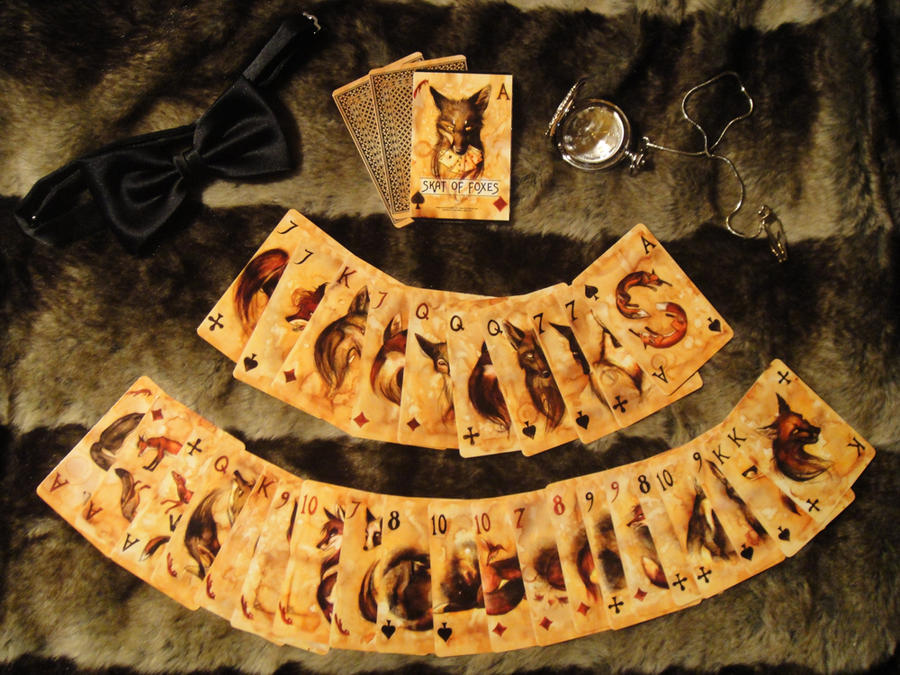 Watch
If interested in purchasing a deck, contact me: CulpeoFox@hotmail.de
PLEASE DO NOT LEAVE COMMENTS WITH YOUR MAILS ATTACHED, AS I WILL ALWAYS MISS THEM AND THUS STAY UNNOTICED.
overview of the skat of foxes. more infos for buying the deck can be found here:
culpeo-fox.deviantart.com/jour…
EDIT: no scraps anymore

The owner of this deviation has disabled comments.