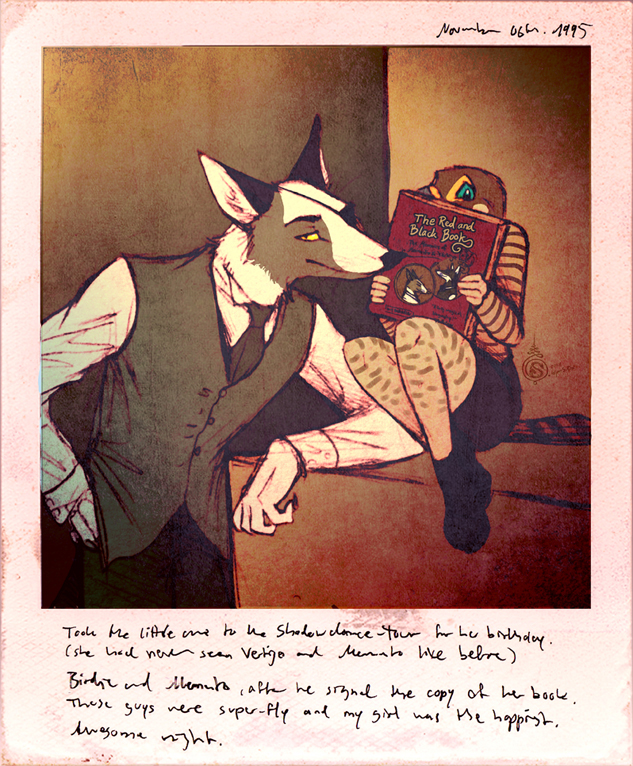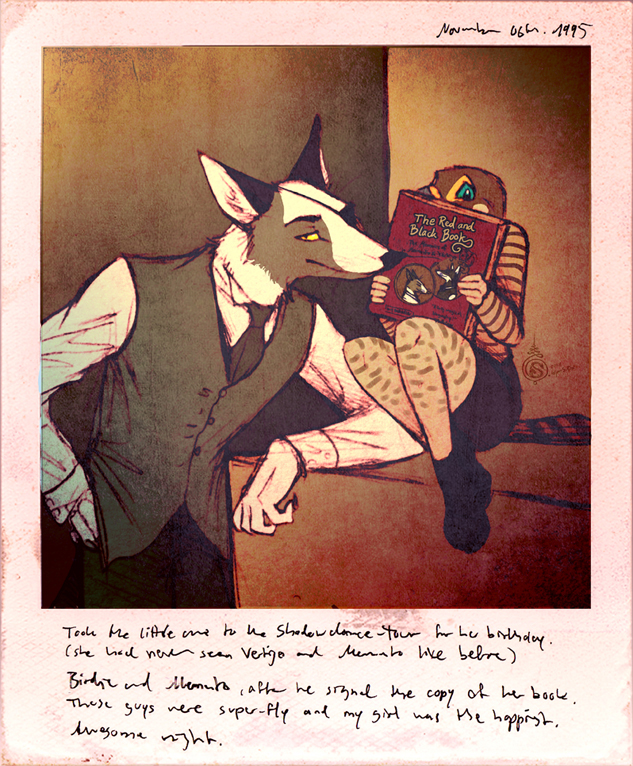 Watch
"Took the little one to the Shadowdance-Tour for her birthday (she had never seen Vertigo & Memento live before). Birdie and Memento, after he signed the copy of her book. These guys were super-fly and my girl was the happiest. Awesome night."
~

(comment and polaroid taken by Riseos)
Tirah and some famous fox gent.

art, characters and story (c)

Und noch später gab es dann ganz persönliche forbidden bird girl love ...

Reply

*fangirly kreisch*
Es ist echt schön Yagunna mal wieder zu sehen.
Da bekomme ich gleich so ein nostalgisches Gefühl

Kann daher Tirah's glückliches Lächeln echt gut verstehen

Reply

This is adorable love the Crossover and that Memento sighed her books
Reply

Riseos' handwriting is the most illegible and i love that for some reason. Also happines captured perfectly, congrats
Reply

Niiice! Love the little crossover of both worlds and the comment, nicely done!
Reply

Throw Mikado in the mix and the universe will simply explode.
Reply

Aaaaahhh, more animorphications!!



I wonder when it will be that we'll see an anthro fox wearing a flat cap



Reply

Reply

Reply

Reply

This is so precious! You do so well at their expressions <3
Reply

Reply

Reply

Reply

awww that's all kinds of nice
Reply