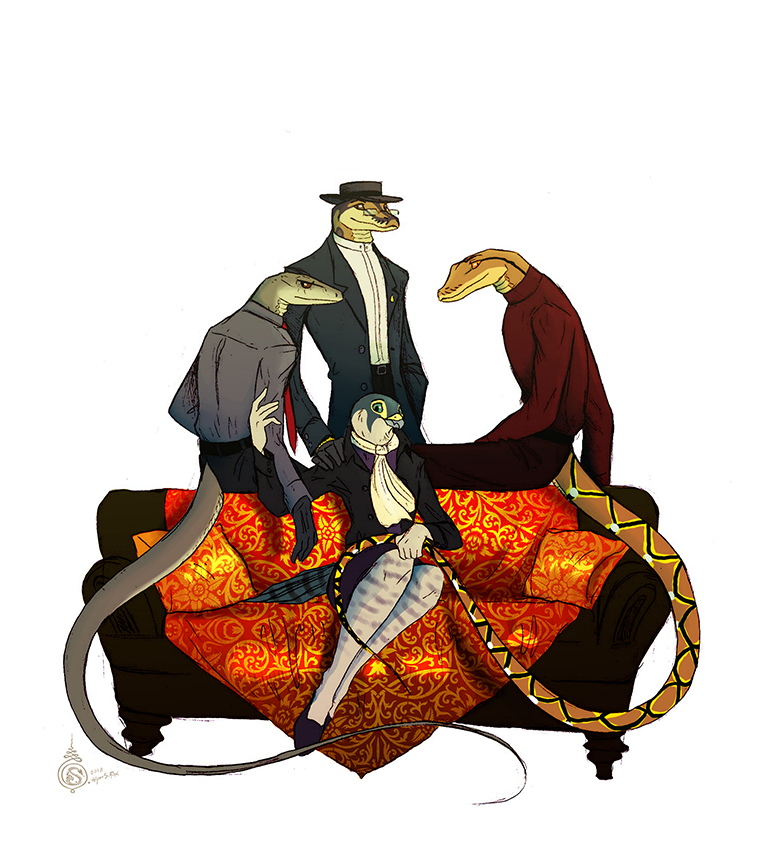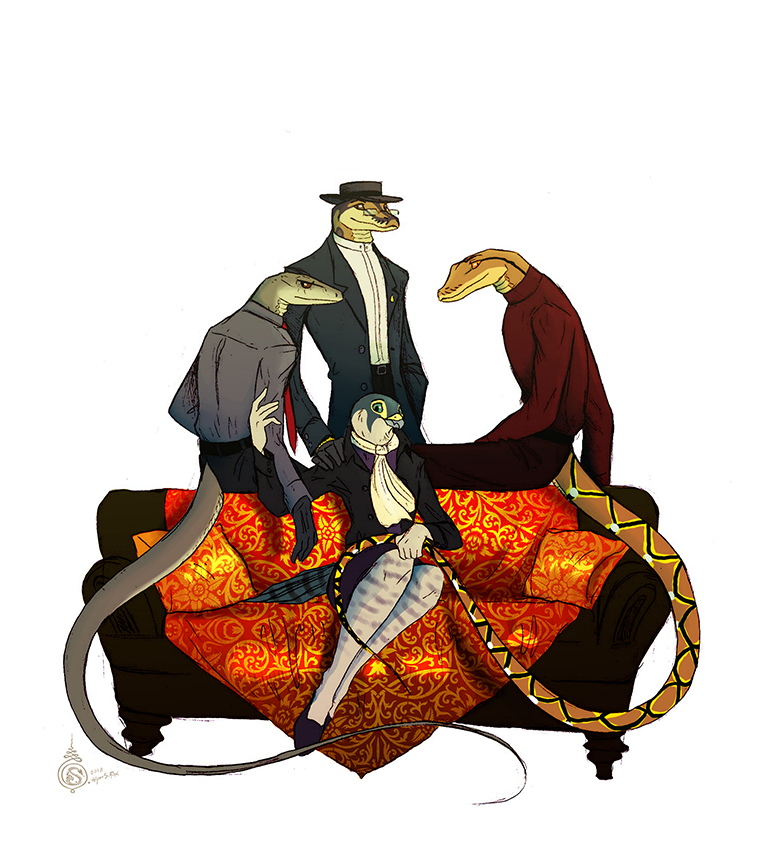 Watch
Daraiphios. Scowling cripple with an alcohol problem.
Sesh. Executioner and Black Coat.
Riseos. Carpet x Retic bastard and adult third culture kid.
Velocitas. Member of the Sifre circle, assassin operating in the underground.
Voilà, outsider's club. Each one being skilled in badassery, though. And important af.
...
Having no real birthday related art to share with you. Thus, you get a little picture of the ANIMA-main cast, as these characters and their respective story and world pretty much defined the year 2018 for
Skia
and me. And they did it in such an intense, mind-boggling,
consciousness-expanding
way that neither of us were prepared for.
...Goddess. There are just no words for how much i love these fuckers. But yes, i do.
Happy Springsteen Day y'all!