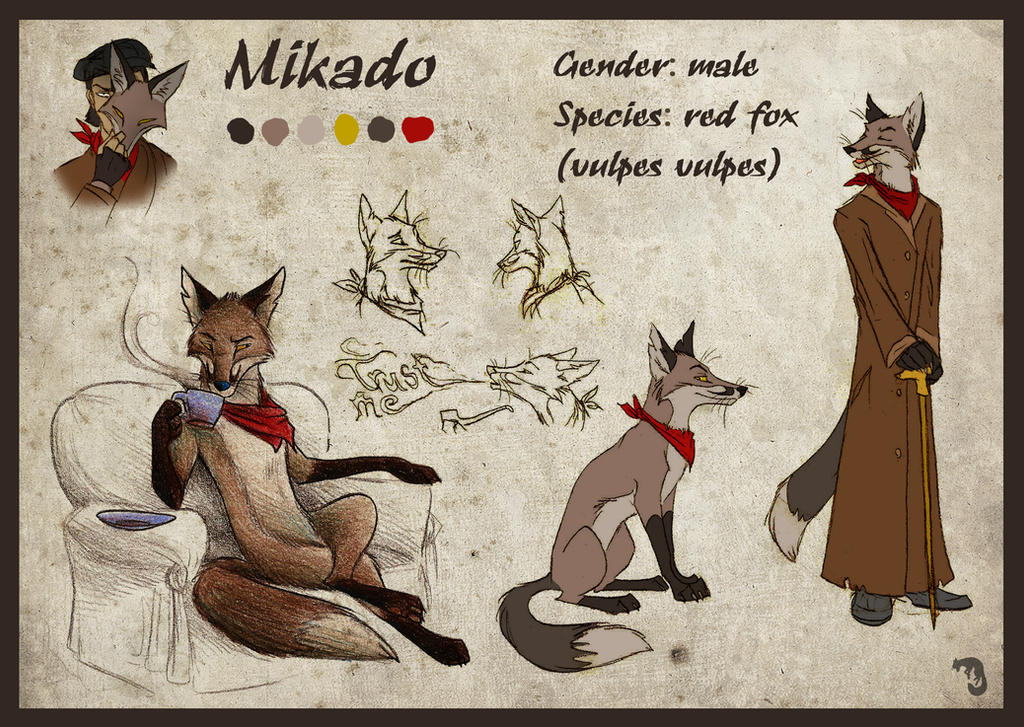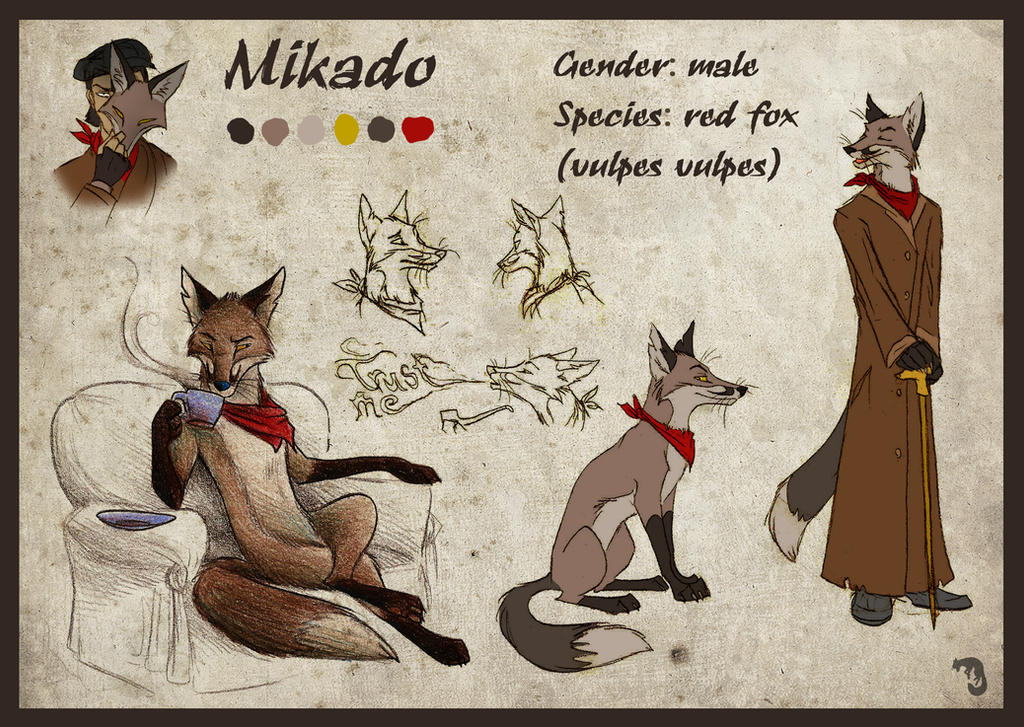 Watch
"some tea?"
and here we´ve got xipe´s counterpart

mikado. the lord of "sanctimonious" - realm of pretence.
very flexible in appearance, no one knows how he really looks like, since he is the master of illusions. but his favorite shape is a greyish red fox, plus you´ll never see him without that red kerchief for somewhat reason...
about his character?
a special mix of a vixenizer and a gentlefox. always loves to enjoy some tea, calm and smart, and quite sophisticated.
blah. could tyope so much more. but i won´t. first, because i´m lazy. and second, because i love keeping secrets