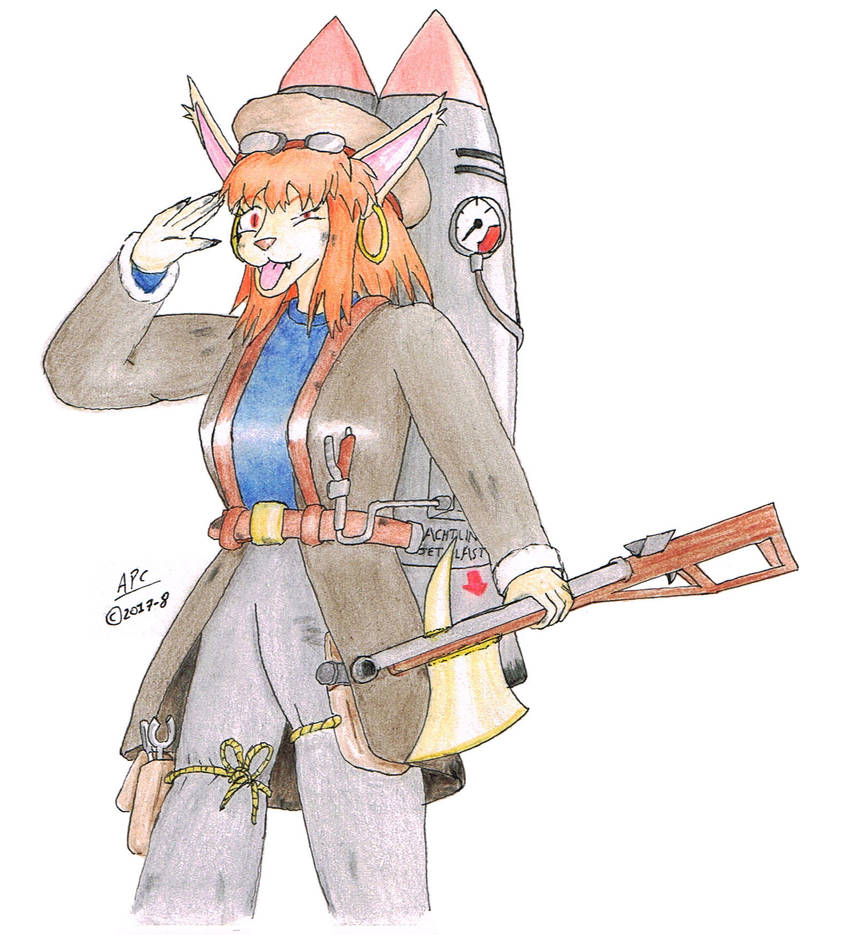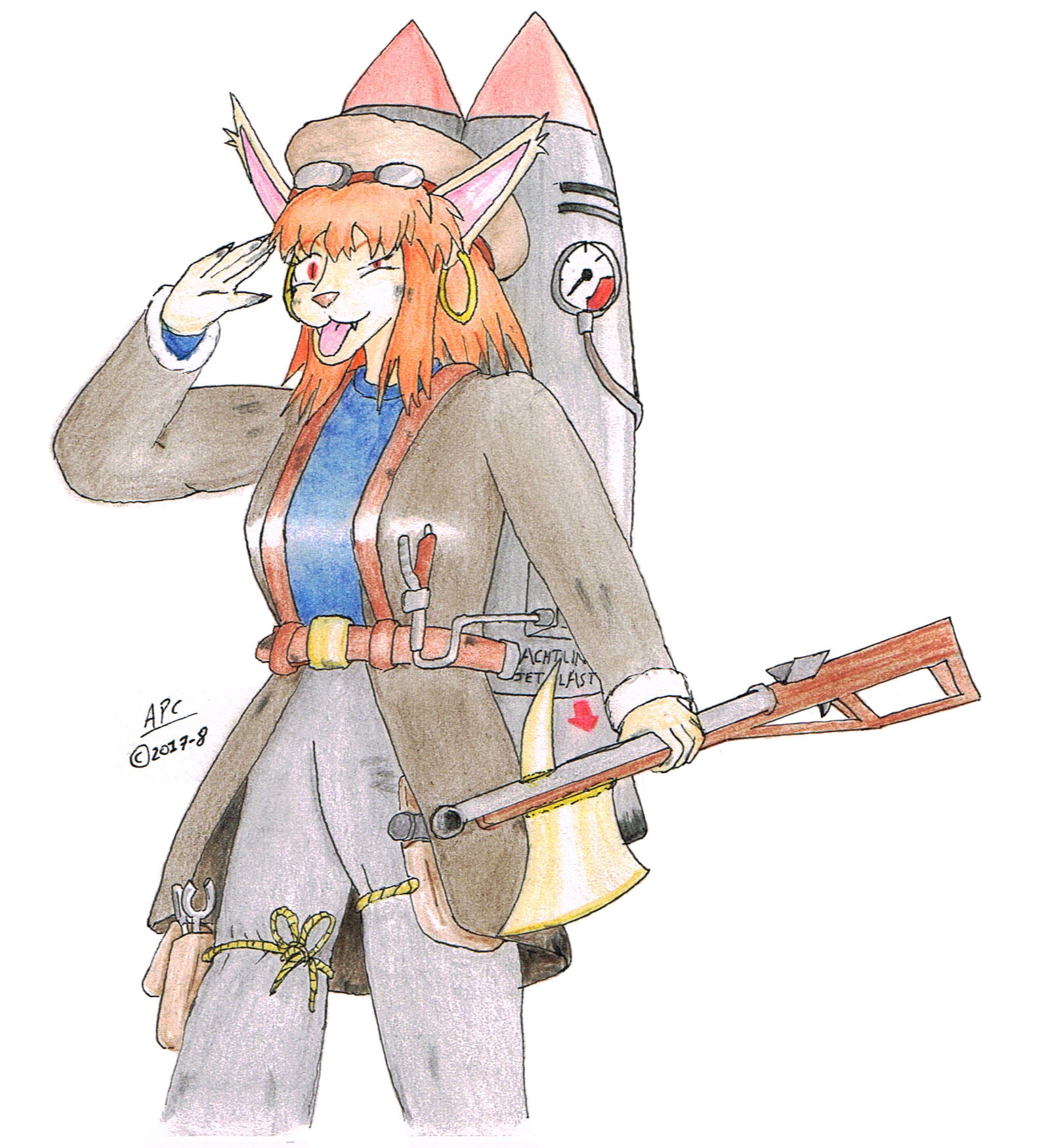 Hello Deviantart, long time no see.
Gretchen is from my Nine Sisters series of characters, starting out as designs of Shining Force 3's Grace cosplaying different fantasy roles and classes before being adapted into their own characters. I've been working on different stories, sketches and adventures with the characters, as well as working on building a few board games featuring them.
Middle child of the third litter, Gretchen considers herself to be an inventor pushing the boundaries of science and technology - but many see her as a mad scientist constantly tinkering with machines best left well alone! Many of her experiments go up in smoke – one giving her left eye a permanent squint – but to Gretchen every failure is a step towards success, and her sisters end up agreeing that her inventions can bring great benefits… at least when they work. She's particularly fond of her twin sister Gemima, and enthusiastically gets her to help with new experiments (usually as a guinea pig).
Gretchen's always at hand in a crisis with all manner of tools and inventions - most notably her custom musketaxe for ranged and melee combat
and rocket jetpack for taking to the skies

. Just don't be surprised if something breaks down...