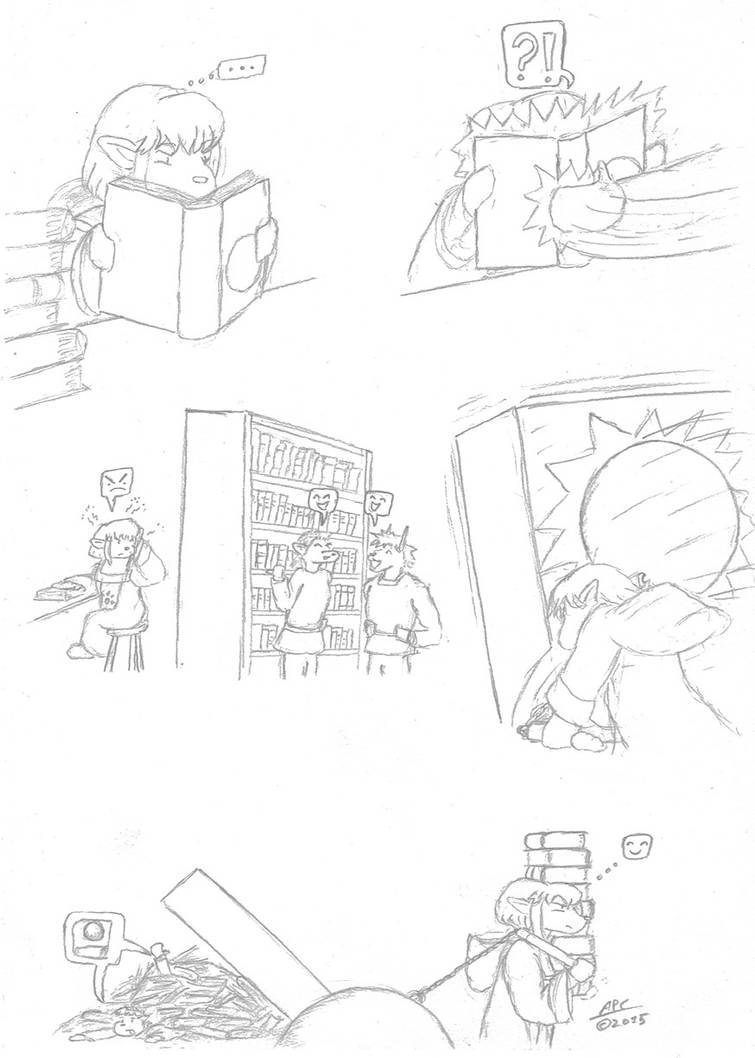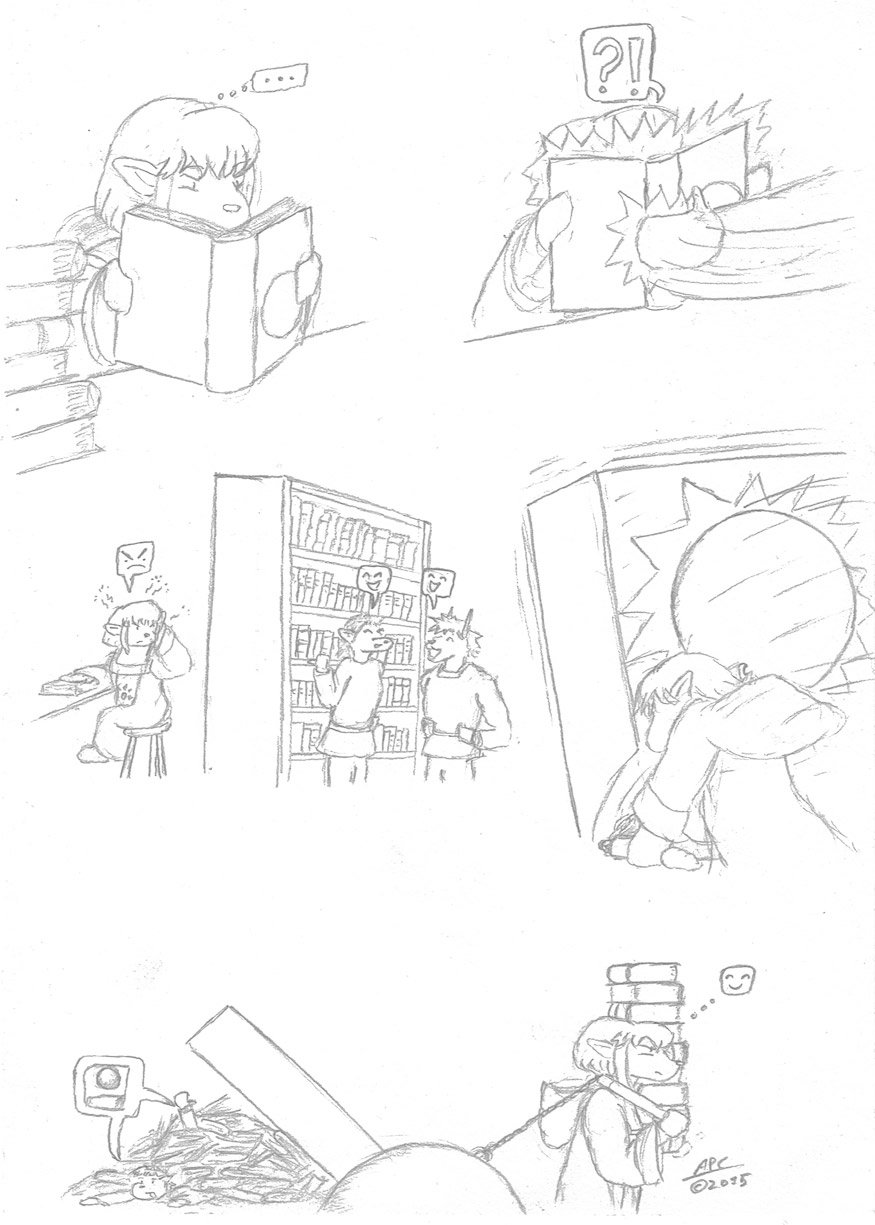 Watch
Something I came up with at the last minute for the
LegacyofShiningForce
group's "Legacy of the Shining Series" contest, whilst noticing the group doesn't have any Shining Soul 2 fanart and feeling a duty to correct that.
Those who are familiar with me may know that I see SS2's Prim (aka Paige in at least some English versions) as a bit of a no-nonsense badass. So when a couple of Klantol Castle's youths play a cruel prank on her during her study time, she gets them back... hard. Slamming a book into a muzzle doesn't hurt nearly as much as getting buried under a full bookshelf when knocked over with an oversized flail.
Drawn using a 2B mechanical pencil and putty eraser only.