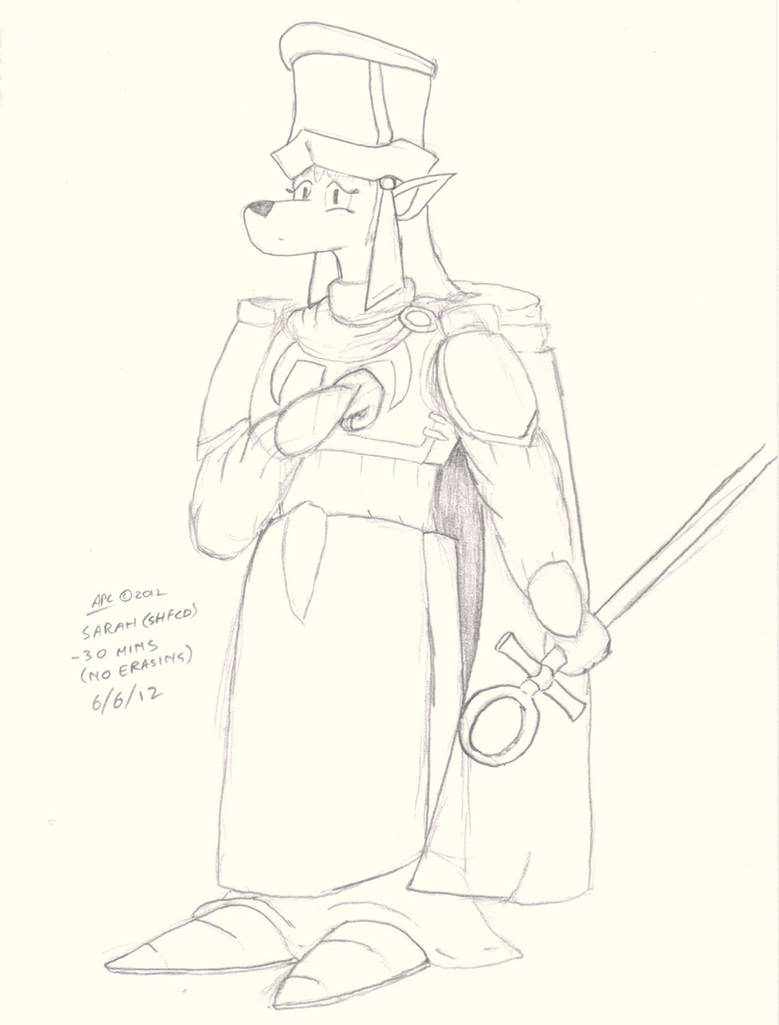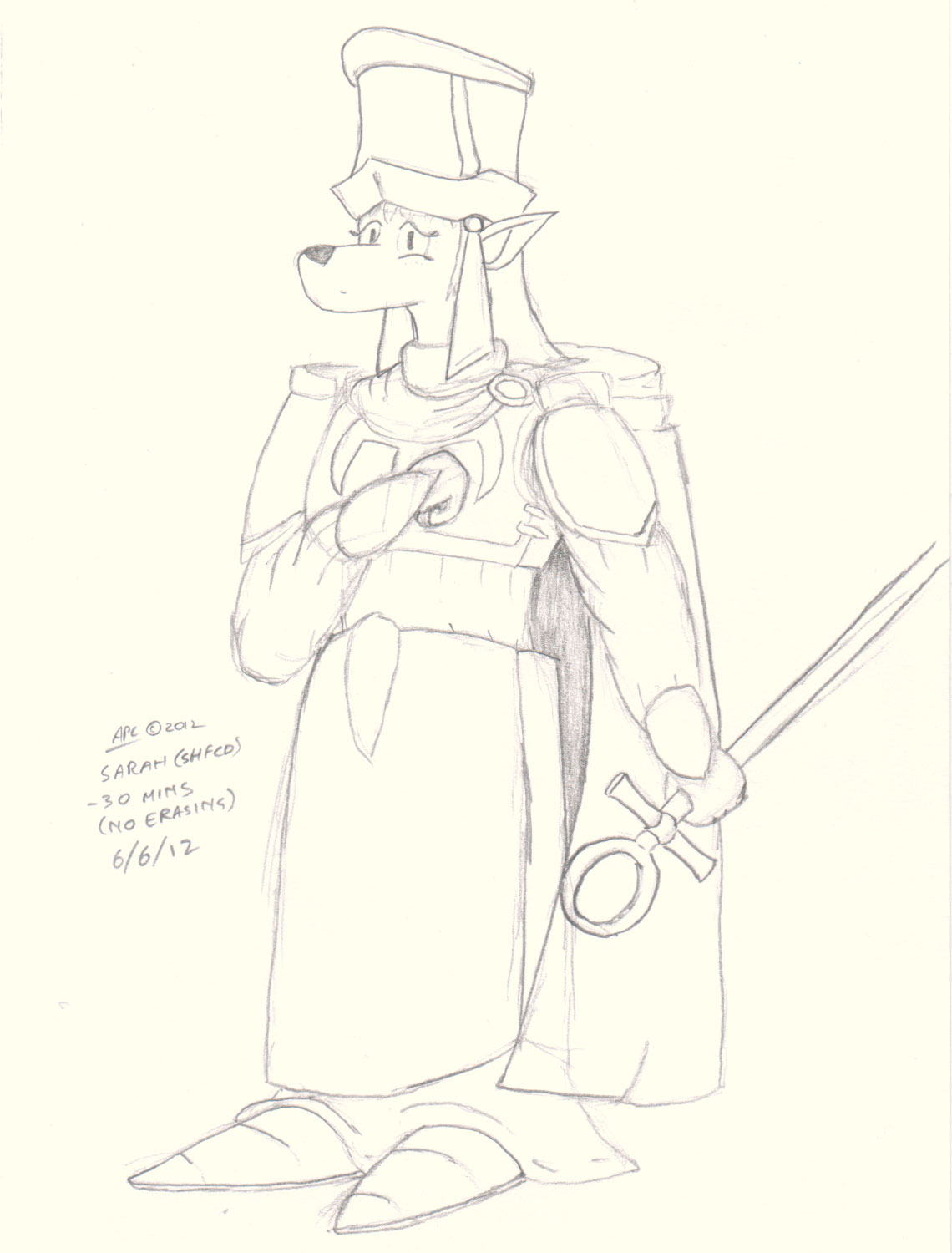 Watch
Sketch of Shining Force CD/Sword of Hajya's Sarah.
I'm not nearly as happy with this no-erase sketch as I was with Khris and Prim (see gallery). It started out well with her head and helm, but her body's not nearly as slim as it should be - IMO her body shape should be reminiscent of a Daschund (see her original artwork here:
[link]
) - and her torso's annoyingly leaning back too much.
The hand over her chest was a late decision to make it more interesting than just being at her side; I was annoyed that this meant some of the lines from her chestplate were still visible, but fortunately they're not as visible as I first thought. The angle's still kinda awkward, though.
On a positive note, at least I'm far happier with her feet than I was with Khris and Prim, even if these should be somewhat slimmer.
Drawn using a 2B mechanical pencil. Approx. 30 minutes taken to draw, including shading.

She's adorable!!! May I hug her?
Reply

Daww. She's darling.

I kind of wish they would bring back Shining Force.
Reply

The series is still going in Japan... but sadly now as a pretty generic ARPG with none of the charm of the original series when Camelot/SSP/Team Sonic were running the show - and Sawada, the guy at Sega who's now running the series, seems to have no love for the originals or any intention of going back to their ways.

Reply