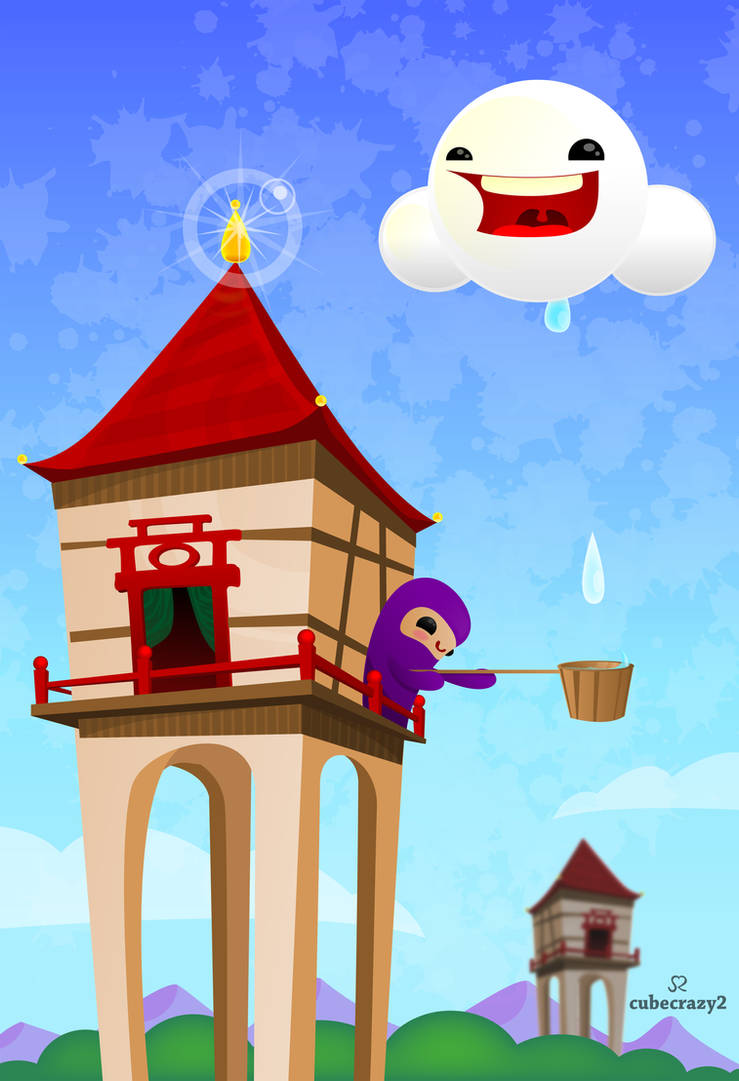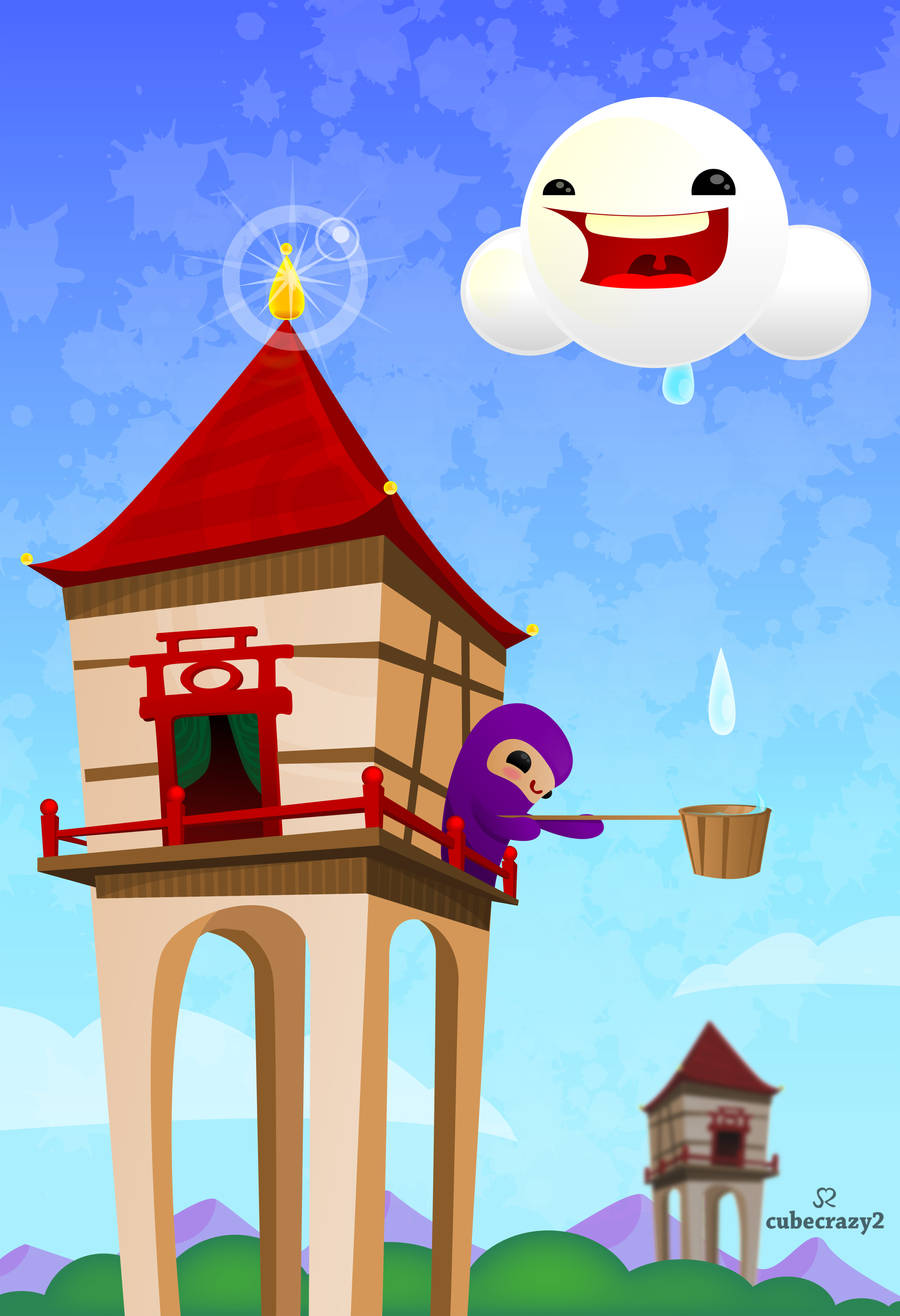 Watch
This is the Rain Collector. This little ninja lives in house high in the air. It is difficult for him to gather water from the river below and carry it all the way home so he relies by another method.
He affixes a shiny golden drop on top of his house so on a sunny day the clouds come and gaze at the shiny ornament. Clouds like shiny things and often they rain out of excitement because of it

The ninja waits until to the cloud starts to rain and catches the water in his bucket.
* * * * *
This is based off of a commission I made at Wizard World Chicago. The young girl asked me to make something with ninjas and she also liked the tall building I made in another piece.
Usually at cons people ask me if I make ninjas and its funny cause I really haven't made anything with ninjas before except for the painting I made awhile back.
So here we go NINJAS!