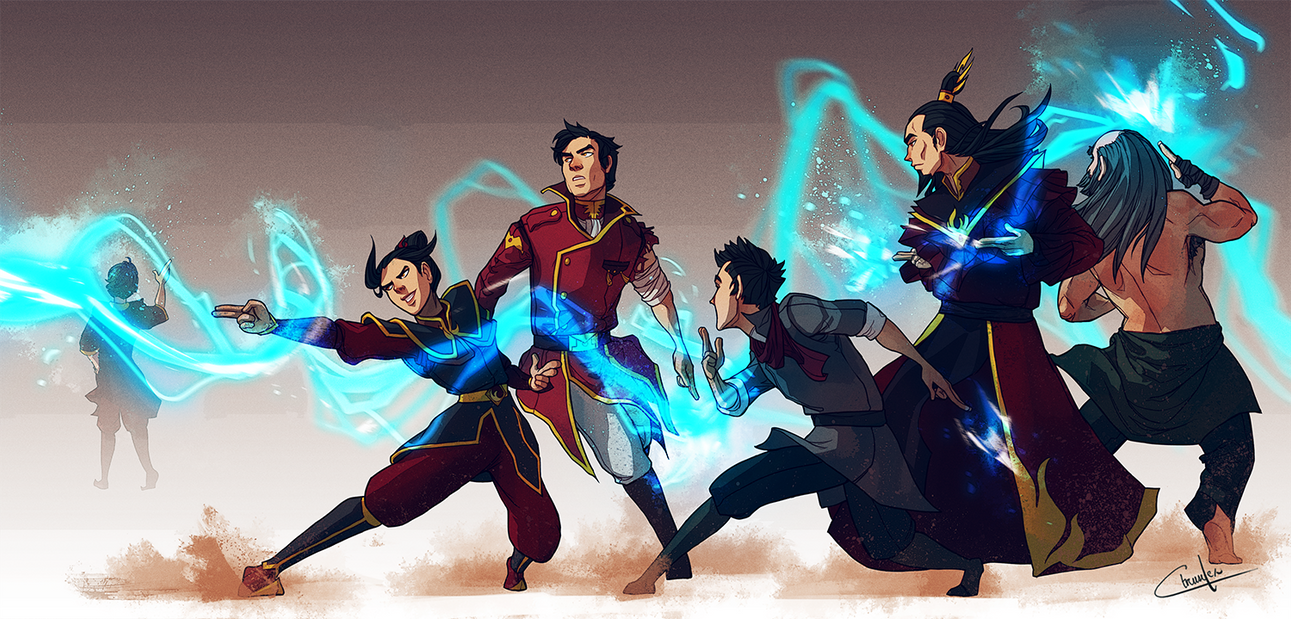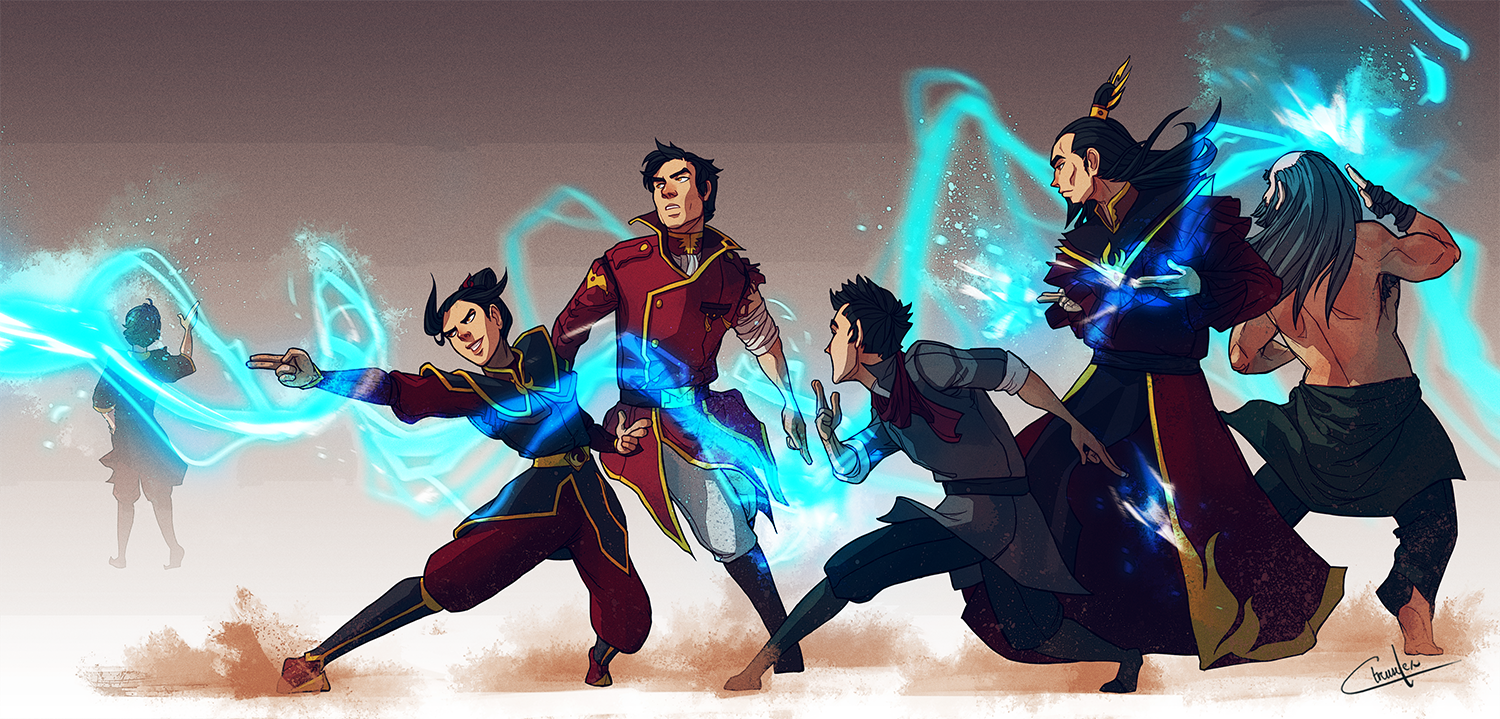 Watch
Damn lightning bending... Y RNT U USED MORE?

Just realized that Mako is the only one which isn't part of the hot, hot royal family. Well, he can be the family dog or sumthin, maybe he'll like that, he likes being a bodyguard anyway.

Zuko, Azula, Iroh II, Mako, Ozai, and Iroh from the Avatar series by Bryke.

BTW, HAPPY NEW YEAR EVERYBODEH!!! A bit early but YEAH!