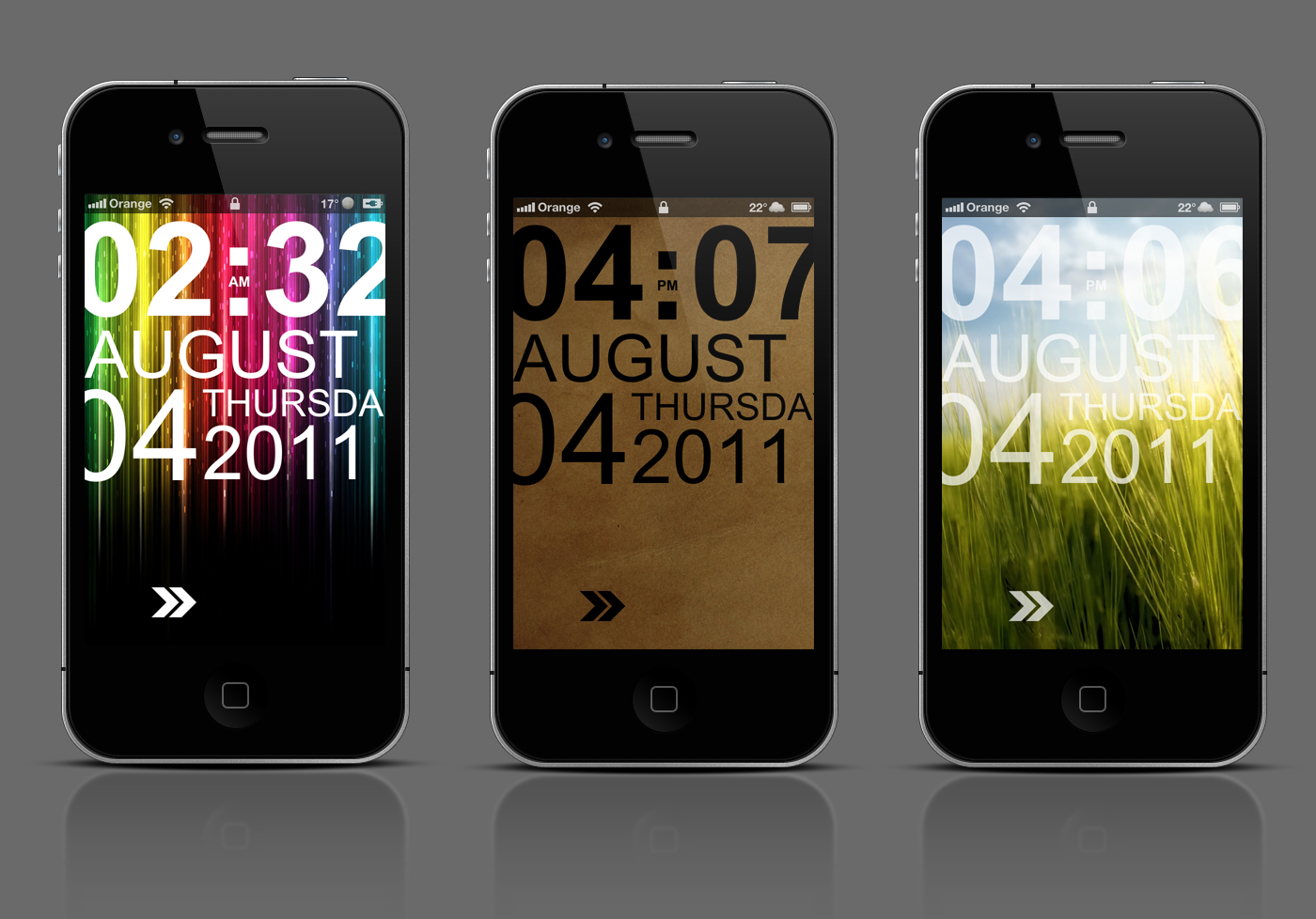 Watch
So, lets get down to it
Info:
This theme was created/tested on my iphone 4 running ios 4.3.3 (so i cant guarantee how it will work on other ios versions/devices)
I was amused by the
[link]
but i had a little difficulty running it on my device, so i decided to do a complete rewrite of the lockscreen code to fix few bugs and to give people more room in customization of this lockscreen.
Lockscreen uses native fonts that are present in iOS system which allow us to completely and very simply (via css) change the color.
Current package contains white, black, and 70% transparent settings, which you ofc can change to whatever you like.
1. this lockscreen theme requires winterboard to be installed
2. and enabled Lockscreen Clock Hide from cydia (to remove the original clock)
3. you can change the background image by replacing "LockBackground.png" with your image, if you want to use an different filetype, you can change it in style.css on line 15
4. 12 and 24 hour format is supported, all you need to do is edit the functions.js file and change the 1 line
var AM_PM = true; /* 12 hour format */
var AM_PM = false; /* 24 hour format */
Regarding the backgrounds/wallpapers used in this theme, i currently don't have the proper links to give credit for it, so if anyone recognizes any of the wallpapers used, please give me a pm and i will be happy to put them down here in credits
Credits:
To angelman8 for his original clock design (typophone 4)
[link]
Changelog:
initial release
17.09.2011 - 0.1.2 slider bugfix for ios 4.2.1 non retina devices
Happy skinning!
If you like my work and have any spare change to
DONATE - Paypal