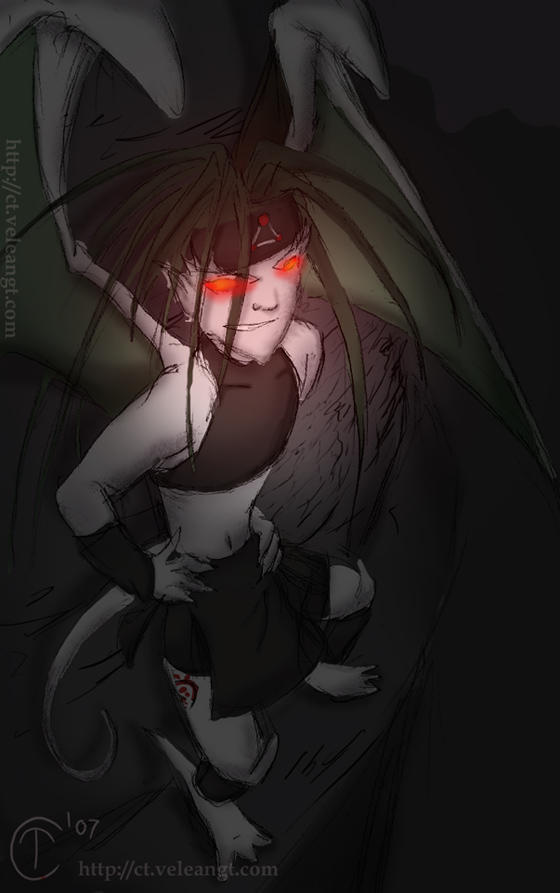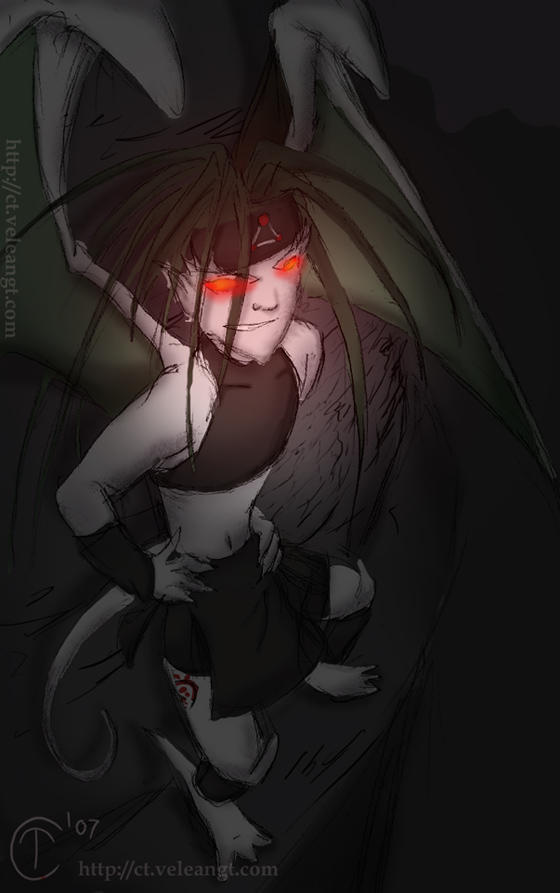 Watch
"If they think we're beasts and monsters..."
"...than perhaps we better live up to the name." - Brooklyn and Lexington, Gargoyles

Envy gargoyle - come on, between the shapeshifters in FMA and Gargoyles, it was only a matter of time. I think the Sin would have a great deal of fun tearing around with wings and glowing eyes.

Favorite part - probably the eye glow.
Least favorite - the base painting. I'm still struggling with Photoshop textures. Argh...


Media: .05 lead pencil, Photoshop Elements 4.0
Soundtrack: "Chicago"

Envy makes a badass and very scary gargoyle, the Hunter would not survive a moment against him/her/it XD
Reply

the crossdressing palm tree and Demona be great friends
Reply

That's true! I'm sure they would have a simply lovely afternoon debating who hates humans most.

Reply

Eddo join Goliath to take them down with the exception of a few the military be with the quarrymen Al proably end up with cold fire and cold stone since like them he is a soul trapped in unfeeling metal I think winry still be human since she is like Elisia probly can hold her own but compared to other is pretty screwed
Reply

provided he explain he is not human only human shaped
Reply

cool! the glow added to the eyes is rockin'!
Reply

Thanks! I know you have no idea who this is, but I'm glad the glowing can be enjoyed by all! Oooooh... shiiiiiiiiny...
Reply

now...THAT is cool!


Reply

Thanks! Now, if you'll excuse me, I'm going to back slo-o-o-o-w-ly away from the nice homicidal maniac...
Reply

The design is nice, but it's not as clean as most of your work, particularly around the head. Still has a very 'sketchy' look, in that it looks sketched instead of drawn, not in the sense that it might make inappropriate comments. I think my favorite part is the clothing and the stance. Both accurate and very Envy-esque.
Reply

Mmm, I got tired of messing with it. It's been sitting on my computer for about a month. I was really more interested in trying to finish a coloring job that wouldn't make me want to throw it out the window. Stupid background...

And, well, Envy IS rather a sketchy character, no?

Reply