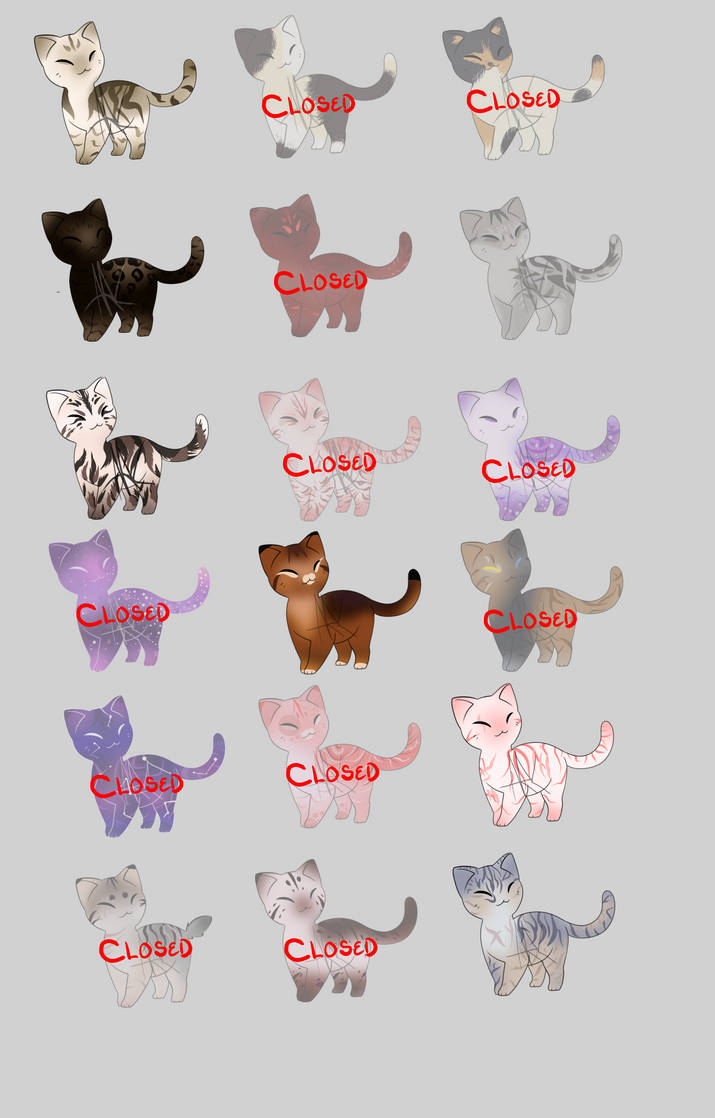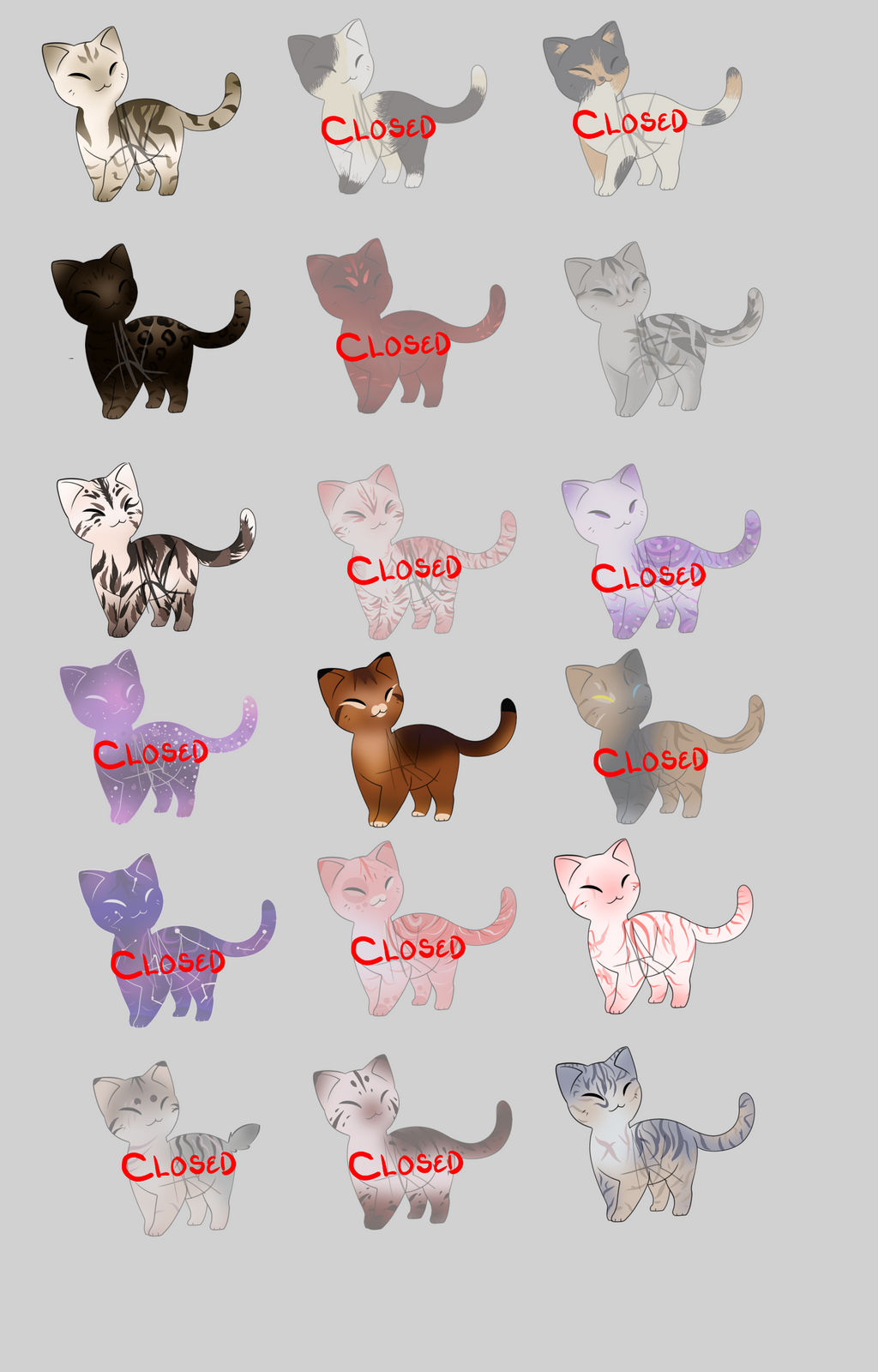 Watch
Hi yes I know they are not lined up properly at all... shhh. I gave up XD
I am not very picky on what I'll accept so don't be afraid to offer!

Paypal>Points/Art>Characters(feral only please)
After reciving payment you will recive an unwatermarked file

1
2 Owner
JokerCloth
3 Owner
JokerCloth
4
5 Owner:
Wolfmylove04
6 PENDING
7
8 Owner
Wolfmylove04
9 Owner
Wolfmylove04
10 Owner
LuciaLaSandia
11
12 Owner
DustyDuster
13 Owner
marabouxx2
14 Owner
DustyDuster
15 Owner :novaregrets:
16 Owner Keeping
17 Owner
DustyDuster
18
RULES
Can change the design however you'd like
Can gift/donate (just please note me to who the character is going to!)
Can sell, just not for a higher price unless more art is included (once again please note me!)
Can NOT claim yourself as the creator of the design (please credit me)

Also, you don't have to, but I'd love it if you tagged me in the first drawing of your new friend!

Base by