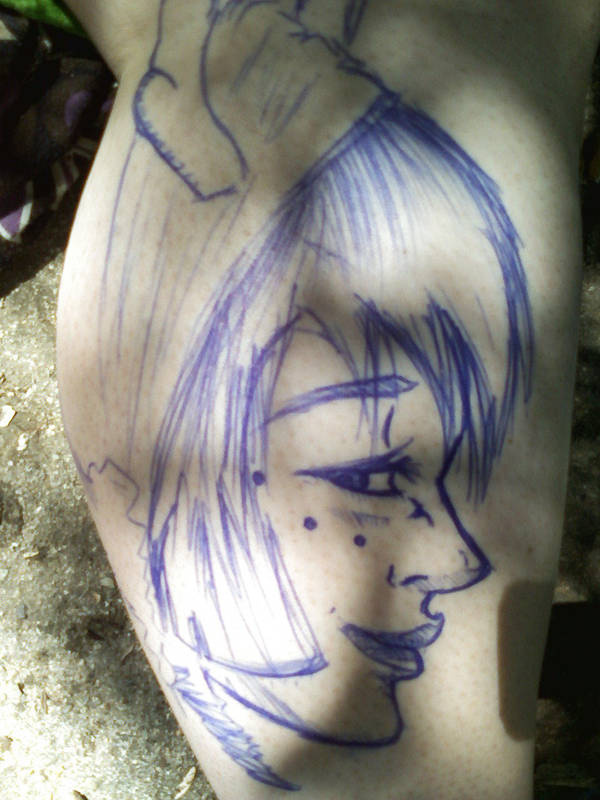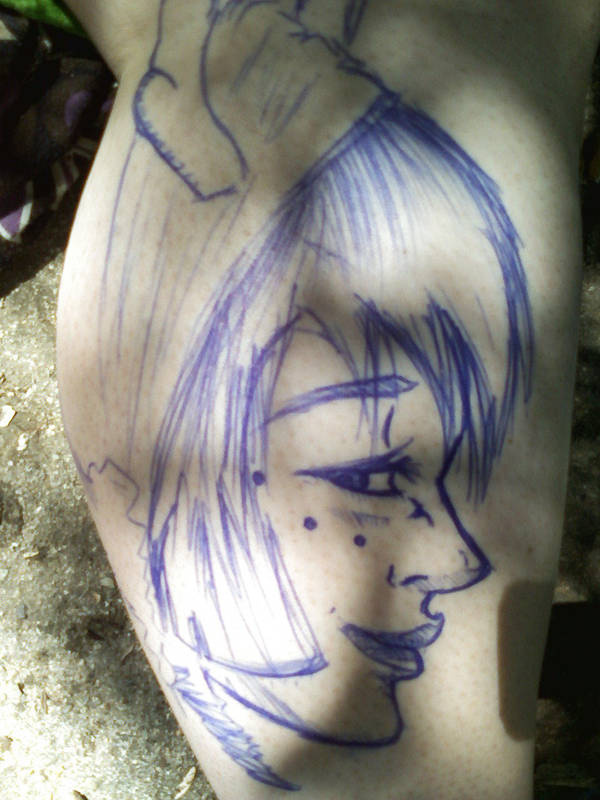 so I was doodling on myself today while thinking of getting a tattoo. I really like this. but many people are opposed. what do you guys think?

that's my leg btw

its big :/ why not a bit smaller and say on your arm?

do really like it though :3
Reply

I'm not a big fan of having tattoos on my arms. I guess it's the preset of "if an employer could see you you may not be employed." although I'm not really one to care....I still have an objection to having anything on my arms.
Reply

It looks cute. My only thought is if you would like it 10 years from now, or if you'd get bored with it. *shrugs* Other than that, do what you like if you can afford it.
Reply

lol I want my art, the art that I put my soul into and work for thought my lifetime to also be on my "temple" I think that in ten years I could definitely look at it and be proud, even if I had improved in that time. I'm not sure if I want THAT picture being as colored it would be around a $500 piece. But all in all the compliments I've received and the ....very self confidence and art-wise confidence boosting praise when people find that I drew it myself and that it's MY art.... well I enjoy it. I've wanted tattoos for a long time and I think that I'd like to start. I don't want to be that ... creepy kind of tattooed ALL-OVER buuuuut...... I would like some of my artwork and what I LOVE on ME and not just some paper or code on the i-net.
Reply

its different....is it of someone or some random person....still cool lookin design
Reply