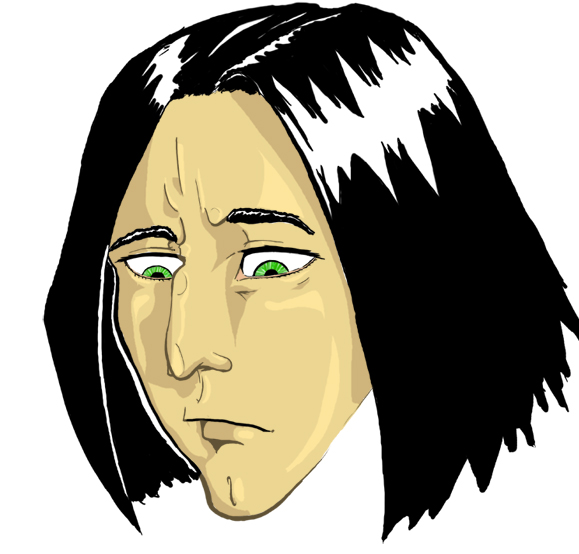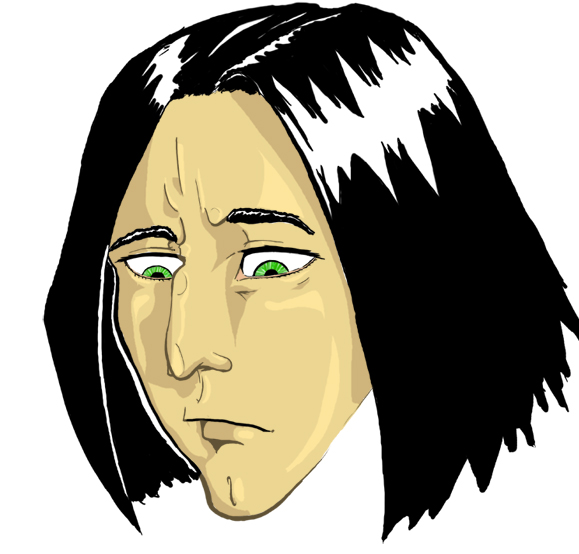 so.... I had this cool dream the other night where I was in an awesome physical and magical battle against this guy who looked a lot like Professor Snape from HP. .....I've had him on my mind almost every hour of this entire damn week and I can't do anything to get him out! It's almost like an itch I just can't scratch. He is driving me insane! but of course that just means there are starting to be lots of pictures that I'm trying to draw from the dream. It was all so.....VIVID. LOL and of course in the end when he pinned me against the wall and faught against my struggles I remember a very, very, VERY strong urge to kiss him, but at the same time I felt guilt for feeling that because I already HAD someone. In fact I was actually fighting FOR them at the time too, trying to rescue them from exicution or somehting. It's all a fantastic story and actually has my full attention XD I kinda want to work with it and turn it into something.
If only this man was real. Powerful and frightening with eyes like emerald glass or a neon light on a dark night they just seemed to GLOW with the strength he had. But yet they still seemed kind of kind. ..... Possibly even loving.
*sigh*
........
If anyone wants to get him for my B-day

it's on Nov. 6 and my 21st is coming up. hurray! ......but seriously- if you wanna get me a present- get me him. I wish that I had the power to draw someone or write them out and have them come to life. I wish I could just write myself into another story.
anyhow.... I know the coloring is simple but I didn't want to overdo it. I just wanted to basic out for right now. I'm really trying to get back into using a tablet. It seems so hard to do now. I have commissions that have been worked and re-worked because I just can't seem to use the tablet the way I used to. Maybe it's because I don't really have a desk? ..... I wish I had my own apartment.