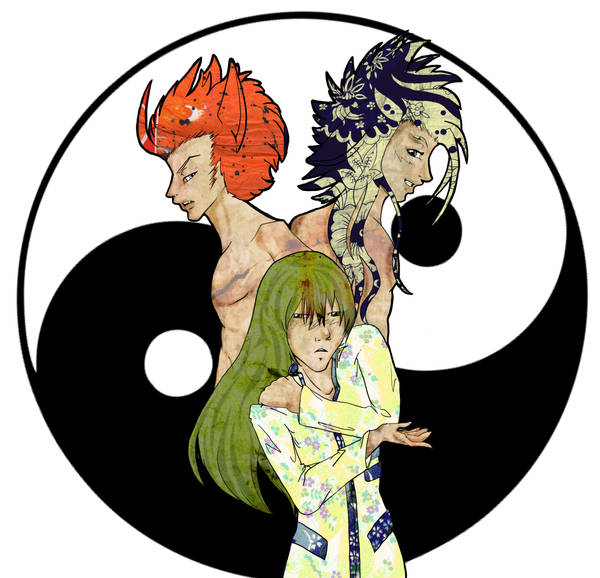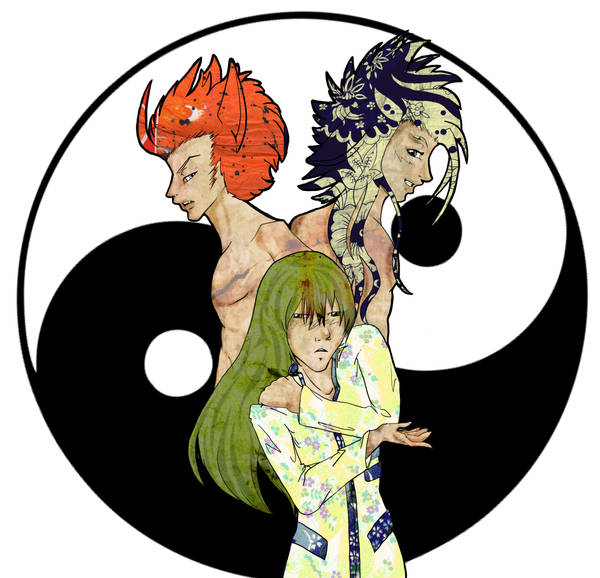 Watch
So I decided to color this piece which has been hanging around for a few months and I started playing with my textures
(I have a huge folder full of textures. If one of them are somebodies and they recognize it please tell me and I'll give you credit and link to it I just don't know who's is who's now. )

I was thinking about making them into stickers for fanime like some sort of window decal kind.....

Enasni and the yin-yang twins © Victoria Colton

yes btw that green haired one is Enasni....who is indeed male.