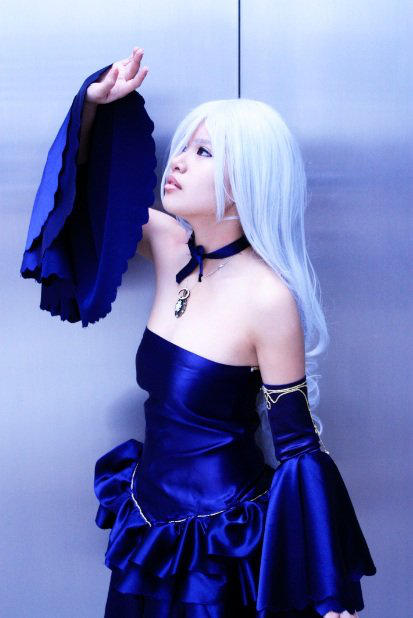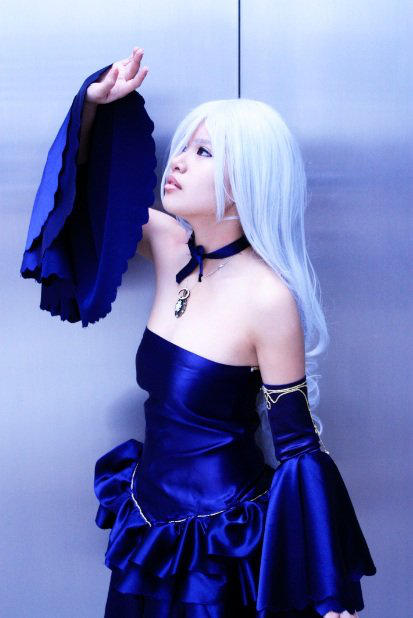 Watch
Can you see the blue ribbon around my neck? It was on backwards, which is my bad o.o You will see that in my other Calista pictures in the future. But I dont think it matters as long as its decent to my cosplay. No one is perfect, right?
Model:

Character: Calista Arganan
Costume Version: Ballgown
Game: The Last Story
Creator: Hironobu Sakaguchi (who created Final Fantasy)
The lovely photographer:
[link]
Other pictures:
"Searching for My Lucky Star" by crystalmoonlight1 and ChezPhoto
First off the ballgown is just marvelously stunning. Such a fragrant deep and luxurious blue. Looks great on her. The light enlightens the smooth silky texture of the dress. Portray sing elegance and maybe innocence which aids the pose in search for her lucky star
The the image gives the feeling you are actually searching deep for Stars which is a nice touch.
I like the body shot it is just right for the topic. Not too much or too little, leaving the right sense of depth.
Interesting choice of background in reference to the title.
A great collaboration between cosplayer and photographer, i don't know the situation of where the photo was taken but know it can be hard. With all that job well done.
Finally in regards to the artist comments; I assume there are people like me who have not played the game or seen the character. The blue ribbon that is backwards works well with the dress. Maybe in accurate but realistically ribbons work both ways. So yes! it dose not matters because your cosplay is great. No one is perfect, but this good cosplay.

I hope you found your lucky star!
The Artist thought this was FAIR
1 out of 2 deviants thought this was fair.

hmm, looks good, I must admit
Reply

As always

Reply

beautiful dress

Reply

Very lovely

Reply

Very beautiful

You look amazing

Reply

I don't know the character, but I love this pic, it's very cute

Reply