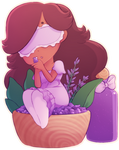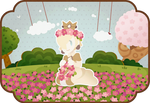 ♛ ~ Featured Deviation ~ ♛
Something here that currently feels like something I put a good amount of thought or effort into. Will often change over time, so check out what might be new once in a while!
---
CrystalCrowned ~ Cassandra
Hello! You may just call me Crystal or Casey~ I'm a headstrong and caring hobby artist doing my best to improve, not only in my artwork but a more positive outlook as well~ A majority of my artwork is Mario related, but on a rare occasion I may do other things as well! I hope you will join me for the things I'm passionate about~!
---
♛ ~ Main Inspiration ~ ♛



---
♛ ~ Mario Hellgirls ~ ♛






---