Welcome to

We are so exited to finally see the group up and running that we almost forgot to set out the ground rules first!
*Because this apparently needs to be said: The Mods have lives that we have to live. If we inform you that something you are doing/have done is wrong please respect us. Sometimes we say that we will update the rules or change something and then that thing doesn't get done for a while. This is because we have lives outside of this group. Sadly running this group does not pay for rent, gas or groceries otherwise we'd be set. So if you hear from us that we need you to change something it is not because we hate you or are trying to spite you: We are just trying to keep everything the same for everyone so that no one will get special treatment.
As such, it needs to be stated that Mods will change/add to the rules and guidelines whenever they see fit to add or change them.
If you take issue with this or feel that something that has been stated is attacking you please feel free to note one of the Moderators about it and it will be discussed.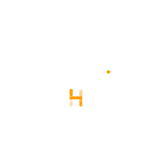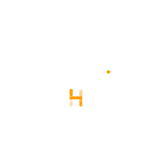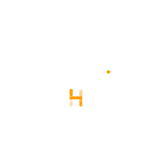 The Rules~
1.) This is a group for the Crystal Animamates ONLY. We will not accept general Sailor Moon Fan Art ( feel free to suggest it to our favorites instead! )
2.) In order to Join the group all you have to do is click Join Group button and a moderator will accept your request. Anyone is free to join the group, however, accounts must be at least 3 months old in order to claim a crystal and animal and have enough artwork for us to determine that you will be active within the community. You must be a member in order to have a Crystal Animamate.
3.) Once your membership has been accepted, in order to keep things organized we ask that you please
pick your stone first
from our list here

fav.me/d8n91vd

3.1) You may only pick ONE gemstone at this time.
    3.2) Your senshi MUST have been born biologically female (there is a reason for this, sorry!) and human, to be part of this group, but they're welcome to identify however they like! We also welcome transgender characters!
4.) Please sort everything to the proper folders (if folders do not work please contact an admin via this group's note system).
   4.1) YOU must remember to submit your works. If it is not in the group, it is not counted. Moderators are not responsible for tracking down your work for you.  
5.) When making art to submit to the group we ask that you not use Dollmakers. Bases are allowed as long as they are credited properly and is changed enough to be "your art". Re-colours are NOT allowed. Pixel art IS allowed so long as it is mostly your own pixel art and not comprised of other's pixel bases to create the whole image.
6.)
Art that you make for the group must be your own. We take Art Theft seriously.
One warning will be issued, and if you are caught again, you will be immediately banned.
7.) If you get art done (commissioned/gift art from someone else) of your Crystal Animamate feel free to submit it, however submissions like that WILL NOT COUNT towards your Crystal Points.
8.) If you have any conflicts with other members of the group please note us admins so that we may handle it accordingly.
          8.1)
ALL
conflicts, questions, issues with anything group related MUST go through the group's note funnel.
DO NOT
, under any circumstances personally contact and admin on their personal DA
or
Facebook account. They are personal accounts to be kept for personal things ONLY. Any violation of this rule will result in immediate warning and a strike will be issued.
9.) Bullying/flaming/trolling/calling out will not be tolerated and will result in an immediate ban from the group.
10.) We ask that our members keep active in our group. We will routinely be checking to see if people are active.
11.) We have a
ZERO TOLERANCE
policy for tracing over other peoples art. Please keep that in mind when making/creating art for the group. This is the only warning.
12.) Members may only claim
ONE
Crystal Animamate for the time being. This rule also applies to "what if" and random Crystal Animamate designs that are "just for fun" as this causes confusion as to what is and what isn't actually considered canon to the group. We appreciate and love that you may be inspired, but please do not create other Crystal Animamates outside of your own, even if it's for a friend who wanted one. If someone you know wants a Crystal Animamate because they admire the group, please get them to join the group and claim as per our rules. We would love to have them in our group, and this way, they can legitimately have their own CA.
13.) In order to make sure that people who claim animals and Gemstones actually contribute to the group rather than just take gemstones and animals so that no one else can have them we are implementing a new rule: While we like for you to turn in your reference sheet as soon as possible you may take some time to compile it and work on it. As admins we understand that life happens. However, with that being said: If
TWO
Major Group Events (the big ones not quests) get completed and you still do not have your reference sheet up you will be messaged by the admins to see what is going on.
14.) All members are responsible for making their own reference sheet. (You may still ask for help, but we admins are NOT going to do it for you. We need YOU to put in the effort.)
     14.1) You MAY collab with another person, IE they draw for you, but YOU must also make an effort such as providing the written portion, or vice versa. A Collab is just that, two people putting in equal amount of work. Otherwise it will simply be counted as a commission and you will not gain any points for it. This MUST be cleared by the admins on a case by case basis.
15.) Please be aware that when it comes to plot trains and storylines, there ARE going to be consequences for actions. It would be best to keep that in mind before doing something silly. This is a serious story, group and all main/mini events will reflect that atmosphere. It's all well and good to be goofy outside of these plot moving events, but do be warned that there are repercussions for all actions that are taken within them.
16.) Mature art IS allowed so long as it is properly tagged as such and it complies with DeviantArt's policies.
17.) What you choose is what you get. HOWEVER, so long as you have not reached your second tier (Radiant) you are allowed to make ONE change. Either to your Crystal OR to your Animal, not both. Any changes later on will cost 3 Crystal Points per desired change.
18.) WIPS/Sketches/Lineart will not be accepted as finish products and will not count towards points. In order to earn the points, the images MUST be at LEAST flat coloured and fully lined.
   18.1) If you submit a WIP and later update the SAME deviation with the completed image, it is up to YOU to let the admin team know so that it may be counted. Moderators are not responsible for tracking down you works for you.
19.) Each piece MUST include at least 6-8 sentences telling us a bit about the image/character in order to count for points. Who, what, where, how, why! We want to get to know your character and their story too, not just see pretty pictures! Please note, there is no maximum amount you can write, so if you feel so inclined to write several pages for one image, by all means do so!
20.) With regards to using your Crystal Animamate in another group outside of this one, please be aware that it will not be considered canon to this story or group, and you may not submit other group tasks/quests/images to this group as it will confuse the point structure. Anything done outside this group will be considered AU for your animamate. If you intend to use your animamate in a different animamate group, you
MUST
CHANGE the fuku as it is designed specifically for this group only. Additionally, you cannot use "Crystal Animamate", "Shining", "Radiant", "Brilliant", etc in your character's Senshi naming convention. These are specific titles to this group's leveling system.
Our last rule is important: If you choose to leave the group you MAY keep your animamate, but you must change the name and fuku design, and your Stone will go back up on the market. The fuku design itself is specific to this group and cannot be used outside of it. You may always choose to come back at a later time but we cannot guarantee that your same stone will still be there waiting for you.
If you have any problems or questions please feel free to note the group and we will get back to you as quickly as our time allows us.

--A gentle reminder--

If you have any issues, problems, concerns please feel free to note the group. We are more than willing to talk and help solve problems that need to be addressed. However: we are not mind readers, we cannot solve a problem if we do not know it exists. So please message us if you feel like something is wrong.
*more to be expanded upon later*
♥ template by
miontre
♥ skin designed by
Lucithea
♥