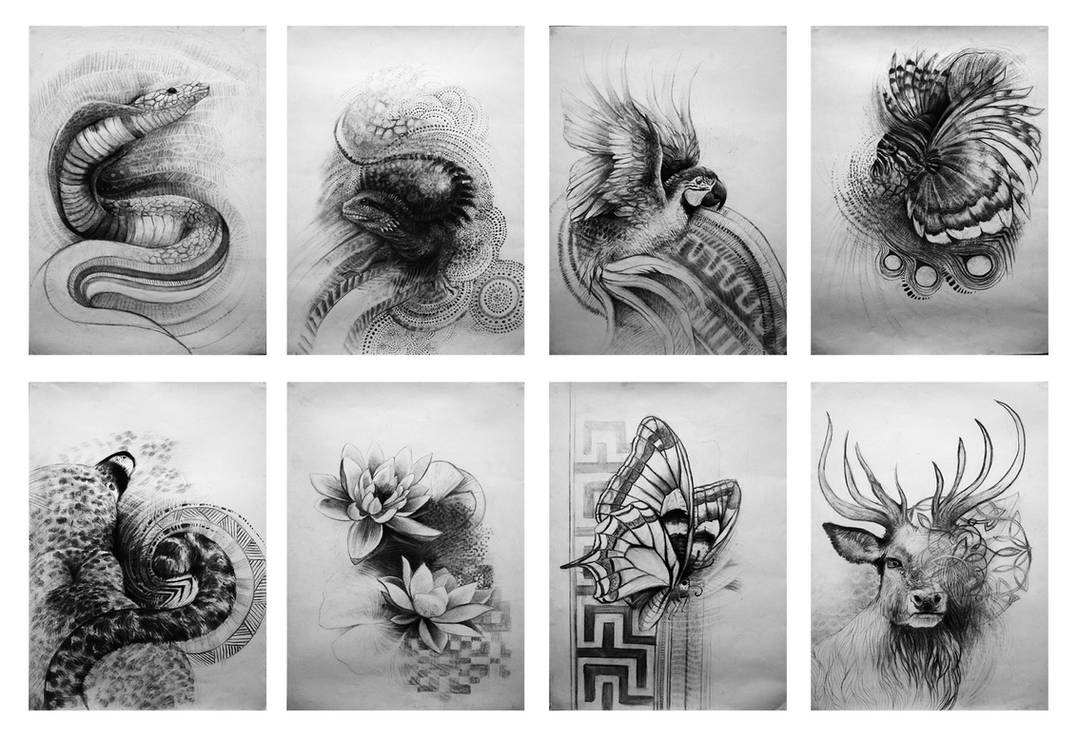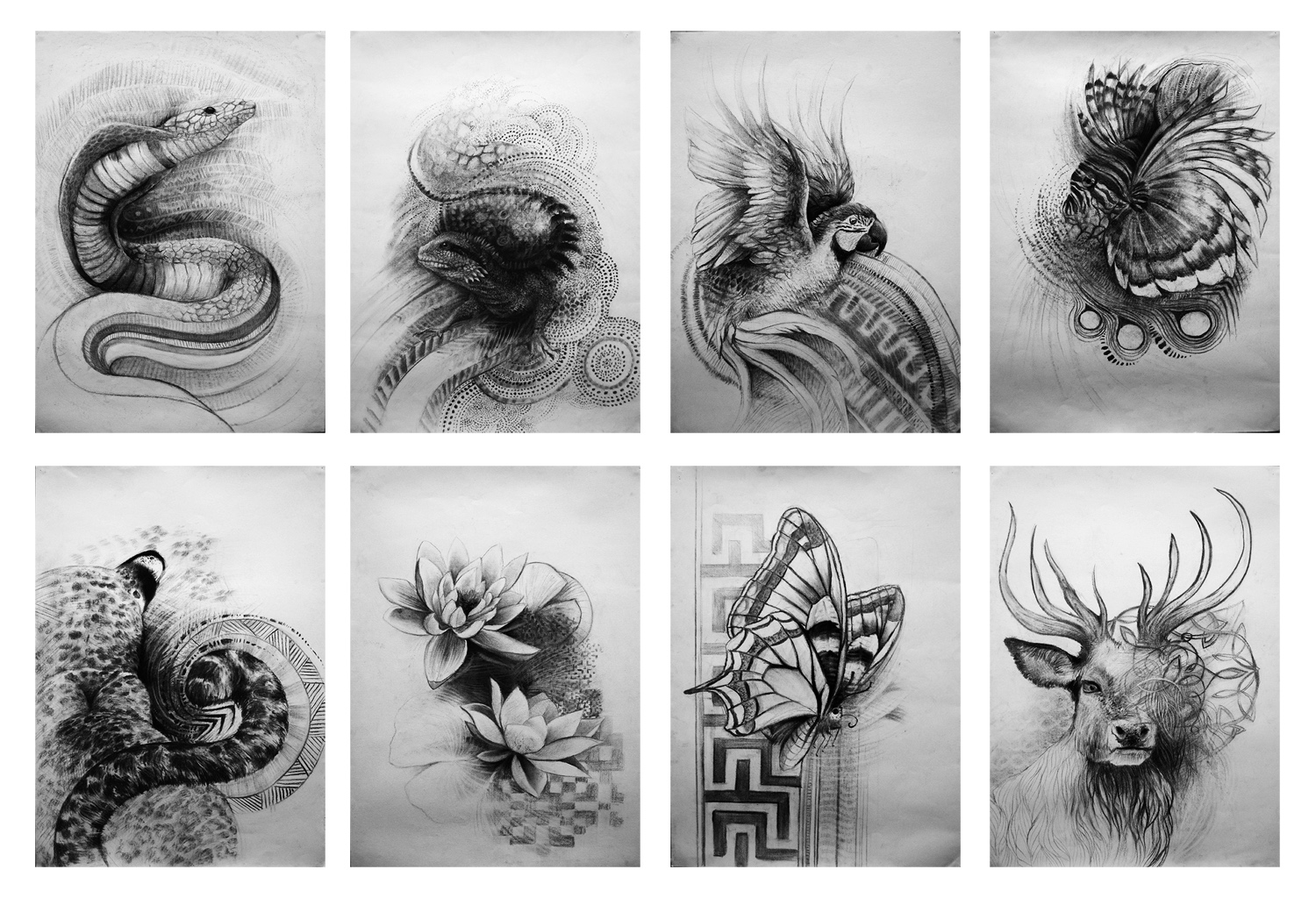 Awful quality photos of some of my uni work from last semester! Completely buried under uni-work and work-work at the moment but there is much art being created!
I absolutely adore Printmedia and hopefully shall share a little of what I've been doing in the studio at some point, when I start making things beyond just learning the basics of inking and printing.
These however are a bunch of A2 charcoal drawings that formed an independent project last semester. They're nothing fantastic but there are some moments in them I adore (the Water Dragon is my favourite). They're each based on different cultural patterns, merging organic and constructed social patterns.
Okay, enough procrastination, there are essays to write and animations to do (that one is exciting). Keep creating, y'all!