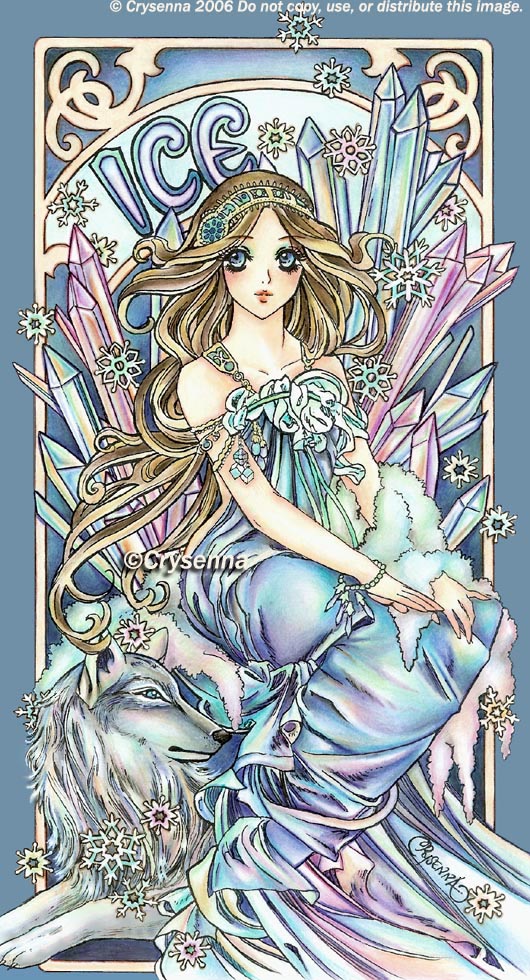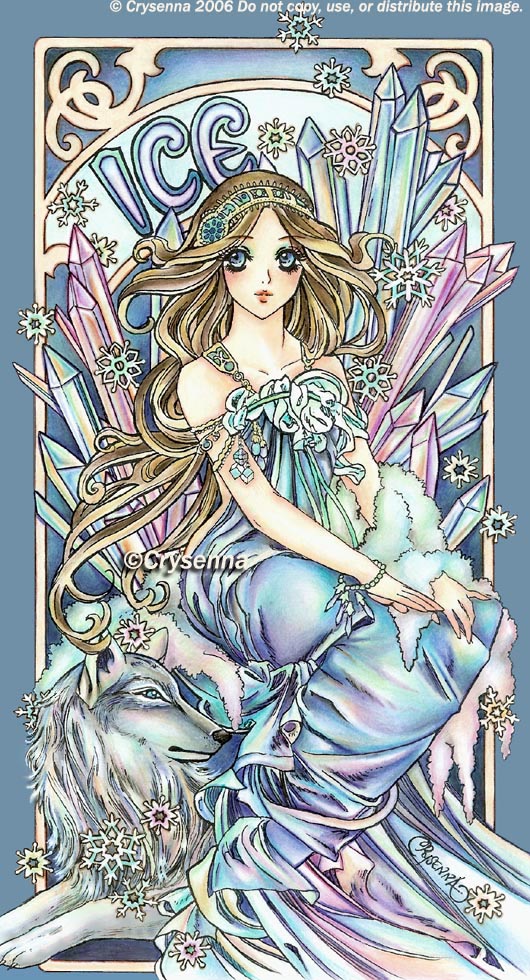 << Please full view>>
This is the last element of the series.

I didn't go for the usual whites and blues in coloring this piece. The theme was to make it as colorful as possible.

I hope you like it

Also I tried my best to draw the wolf(initially it was going to be a polar bear but it was too hard for me); I used my dog as reference but she couldn't sit still and pose for me

So, sorry if you don't like it.
I just want to say thank you everyone for liking the entire series!!


I really had fun~!

'Ice' belongs to =
Crysenna
2006
This elemental series is inspired by Art Noveau.
As usual done with Faber-Castell colored pencils.
Do not copy, use or distribute this image.