Hey guys! I just wanted to thank you all so much for the Birthday wishes this year! I'm awfully sorry that it's going to take me a while to reply back to thank you guys individually, but I just want you all know that you're fantastic and I really appreciate the kind words.
My dailies have been a little on the repetitive side this past year, I had a lot of work and life events, but I really plan to turn things around for 2019! Can't wait to let you guys know about the book I've been working on

I hope you'll like it!
Have a party sloth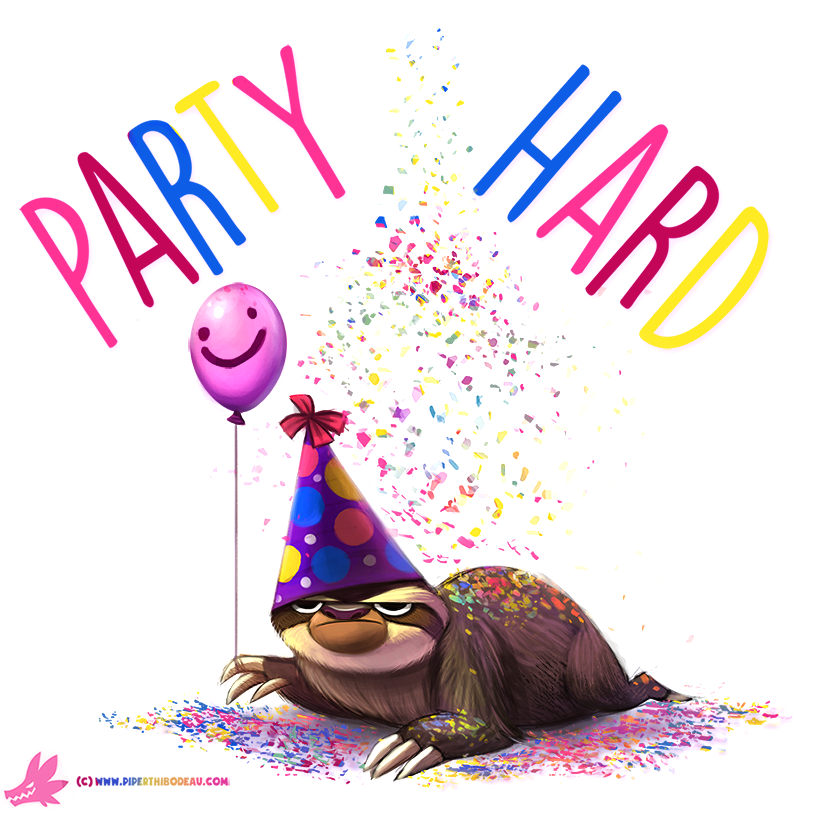 ----------
CSS Coding from simplydevio.us