This journal, which I will call the comic section, will show most of the comics I've drawn so far and will draw in the future. At the bottom of this page will be my one-shots or smaller pony-related comics and at the top my big ongoing fan-comic that follows my Kingdom Hearts/My little Pony crossover storyline.

All my Equestria Girls crossover comics now have their own comic section, which can be found here : EQG Crossover comics section

As for my War chronicles series and related stuff, each new page that comes out henceforth will have a link to this journal. As the overall story makes a lot more sense if you've read the comics from the very beginning. This will avoid any questions in the comments that'll take way too long to explain and will keep me from spoiling anything for other readers. Keep in mind that, naturally, the earlier comics aren't nearly as well drawn or written as the later ones. Also you do not NEED to read them to understand the ungoing comics as the overall story will eventually be explained there. In fact, I've decided to label KH: Dawn of War as "non-canon" for now, as some parts aren't consistent with later plot points. When in doubt, the rule is: if it's mentioned in WC: Retribution, it's canon.


Before War Chronicles :


Kingdom Heart : Dawn of War (non-canon)
Takes place about half a year after the events of the official Kingdom Hearts II game and follows the storyline of all the events that took place during and before this game. The events of KHIII do still happen, but much later than in the game's timeline.
This story follows Kairi and her friends wandering down the corridors beneath Hollow Bastion, dicovering the mysterious Organization Umbra and eventually encountering their greatest foes yet : the Adepts of Evil. These events are non-canon, unless mentioned in the War Chronicles series.
Counts 86 pages. Not colored, entirely black-white.
Cover :


Page 1 :



Page 86 :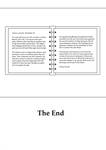 War Chronicles series :


War Chronicles : flight of fear
Takes place about two months after the events of Dawn of War, and a month after the events of KH III. This is the canon start of the War Chronicles series.
Features the inhabitants of a village in Equestria, four ponies in particular, who find one of their friends caught up in quite a frightning situation.
Counts 18 pages. Not colored, entirely black-white.
Page 1 :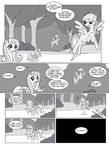 Page 18 :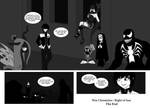 War Chronicles : invasion
Takes place one or two weeks after the events of flight of fear.
Shows the invasion of Equestria, particularly Canterlot, and the defeat of it's ruler Princess Celestia.
Counts 4 pages, a prologue and an epilogue. Fully colored.
Prologue :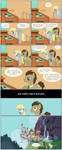 Epilogue :



War Chronicles : retribution
Takes place immediately after invasion.
Follows Kairi and her friends, coming to the aid of the Equestrians, fighting together against their common enemies and attempting to free the world from the Adepts. UPDATE: I've been slightly updating the look of my earlier pages to make them somewhat more readable. (Seriously, looking back at some of these, they needed it.)
Number of pages are currently unknown. Devided into arcs. Ongoing. Fully colored.
Cover :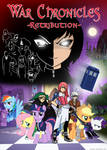 Page 1 :



Start of the Rainbow Dash, Fluttershy and Link arc :



Start of the Applejack, Rarity and Daren Krest arc :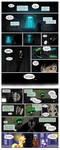 Start of the Pinkie Pie, Doctor Whooves and Derpy arc: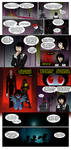 War Chronicles related :


The Adepts of Evil.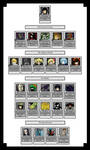 Soundwave's acolyte.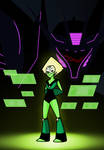 Bill Cipher's acolytes.



Acolyte initiation test.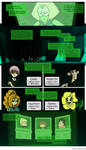 Locked on target.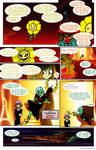 The first Gravity Falls crisis. (cover)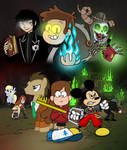 -> The first Gravity Falls crisis. (unfinished)
The first Gravity Falls crisis : Ch 1 : The deal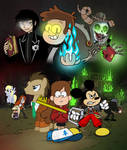 The deal
Dipper Pines was a pretty ordinary boy no matter how you looked at him. He was a bit socially awkward and tended to overthink things a bit more than was good for him but aside from that he was as normal as any other 13-year-old boy that was forced to stay with his great-uncle together with his twin sister.
Speaking of which, Mabel Pines was, unlike her brother, one of a kind. The crazy, kooky, carefree and sometimes slightly disturbing kind. But even with all her random craziness she could still be considered a sweet, innocent girl. (Mostly when she is asleep, but still…) She and her brother came to Gravity Falls, Oregon to spend the summer with Stan Pines, the aforementioned great-uncle. Nothing special. Just two ordinary kids and an ordinary outdoor summer vacation.
So why was it that these two ordinary kids were causing him so much trouble?!
Over the centuries Bill Cipher had done and seen lots of things. Lots of things. But none of them were so frustrat



Invasion in a nutshell.



Desperate measures.


Pony Comics :


Pinkamena shorts
Page 1 :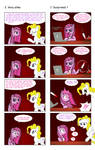 Pinkamena teaches biology



Why so serious ?



The truth about Rainbow Dash.



Pony overload.



Fluttershy's prank.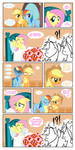 Fluttershy's second prank.



Princess shipping.



MLP Season 5 reaction.