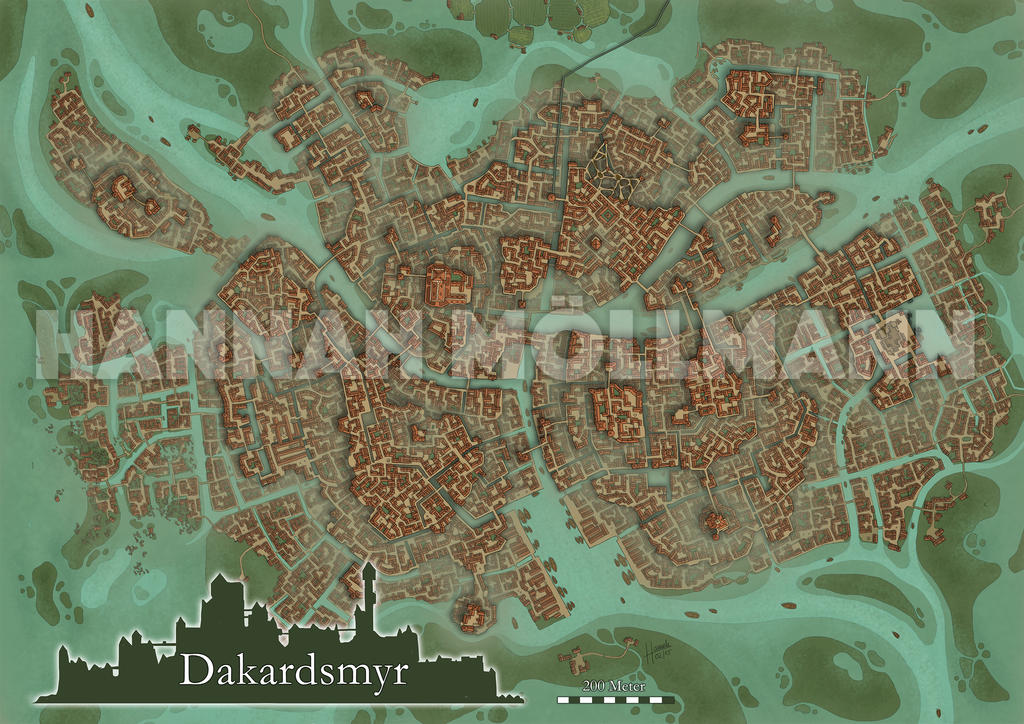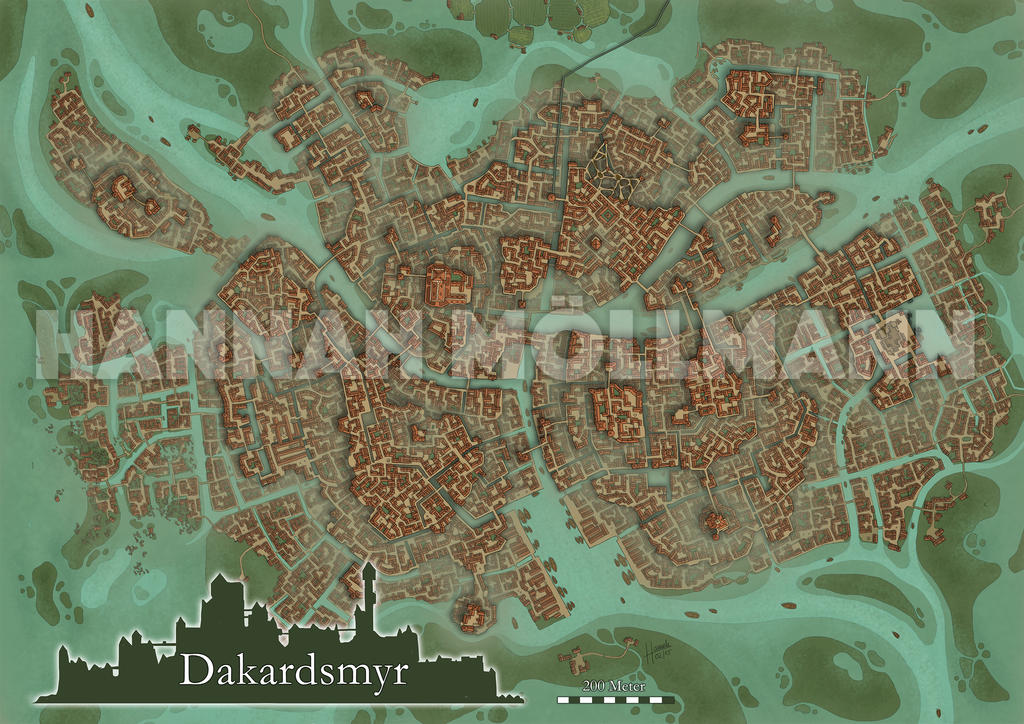 Watch
Map for the German RPG "Splittermond".

"Would you like to do a map for the city of the crazy swamp gnomes?" "Why do you even ask?"

Awesome map for these small guys. I hope the administration of "Splittermond" RPG already send more requests for future work.


Und da mein Englisch für eine ausführliche Bewertung mit (hoffentlich) hilfreicher Kritik zu schlecht ist, in Deutsch mehr:
Durch den Nebel rund um die höhere Ebene ist sehr gut zu sehen, wo merkliche Höhenunterschiede sind. Er ist aber weiterhin weich genug, um die Häuser rundherum gut zu erkennen. Ich kann jetzt nicht sagen, ob es besser oder schlechter aussehen würde, aber noch etwas weicherer Nebel hätte manchen stellen vermutlich ganz gut getan, sie scheinen durch diesen doch etwas unscharf (z.b. bei der Häuseransammlung die direkt über dem "m" aus Dakardsmyr steht).
Der Detailgrad ist erstaunlich gut, die Boote und die markanten Linien auf den Hausdächern sind gut zu erkennen, wenn man sich die Mühe macht, sich das Bild genau anzuschauen. Die Schattierung der Dächer mit Lichteinfall von ungefähr 4 Uhr ist erkennbar und mir sind keine Fehler aufgefallen.
Im großen und ganzen, eine wunderbare Karte, über die ich und meine Spieler sich freuen werden.
Reply

Ich war gerade etwas verwirrt, weil ich meine Städte immer mit Vormittags- und nicht mit Nachmittagslicht beleuchte, aber dann hat es Klick gemacht

Vielen Dank für die ausführliche Kritik! Es hat wirklich sehr viel Spaß gemacht die Stadt zu zeichnen, eben weil sie mit ihren vielen Ebenen außergewöhnlich ist.
Für mehr Karten bin ich immer bereit, mal sehen was als nächstes ansteht.
Reply

Really nice. I already admired the preview version on the Splittermond website. And I agree with SirInkman that the idea of letting the lower levels of the city get blurry is a great idea for a swamp city.
Reply

Thank you!
The abundance of layers nearly killed my laptop when opening or saving the file, but it's good to know that in the end it was worth it.
Reply

I really like how you showed the city levels [height] with that technique.
Really enjoying all these new maps Hannah.

Reply