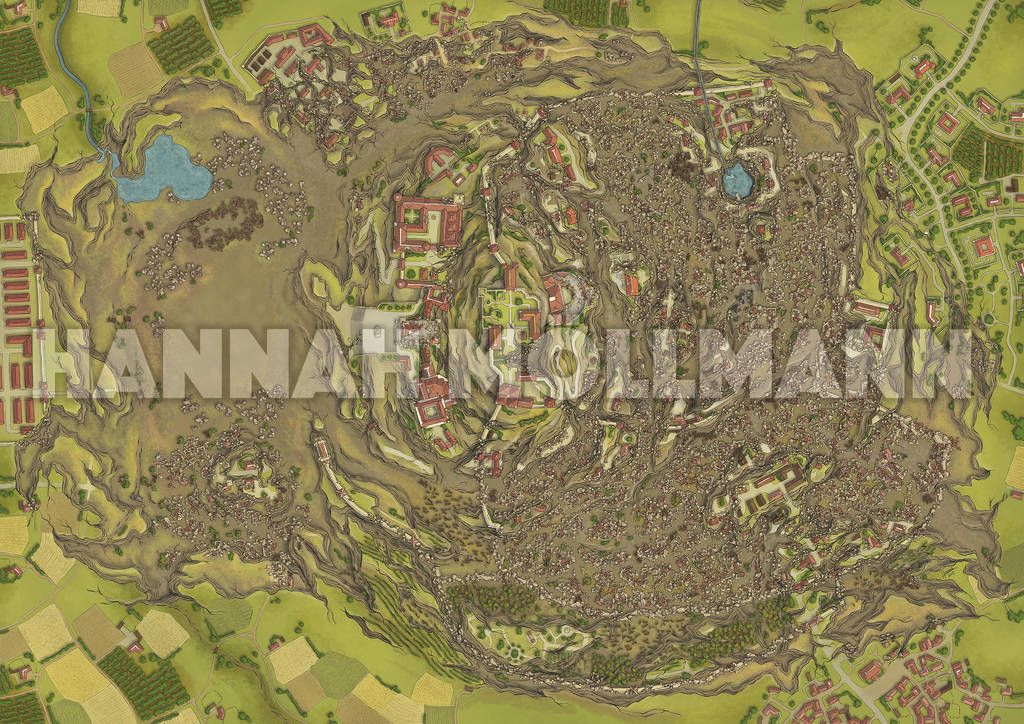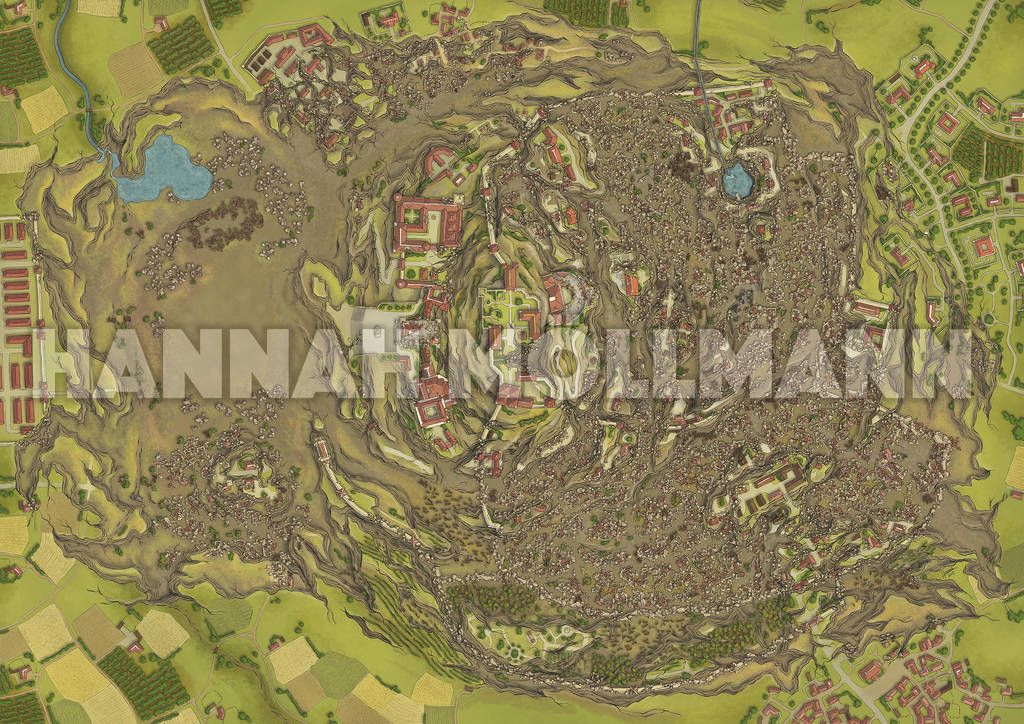 Watch
Map for the German RPG "Das Schwarze Auge"

Somebody told me an elvish suborbital battlestation did this to the once beautiful city of Arivor... Na.. that was just me.

I think that is one of the best 'destroyed' cities that I've ever seen.

Do you recall how long this took you to do?
Reply

That's very kind of you to say!
I just remember that my tablet broke down when the deadline was awfully close and the new one was stuck in some post office for way too long.

Reply

Reply