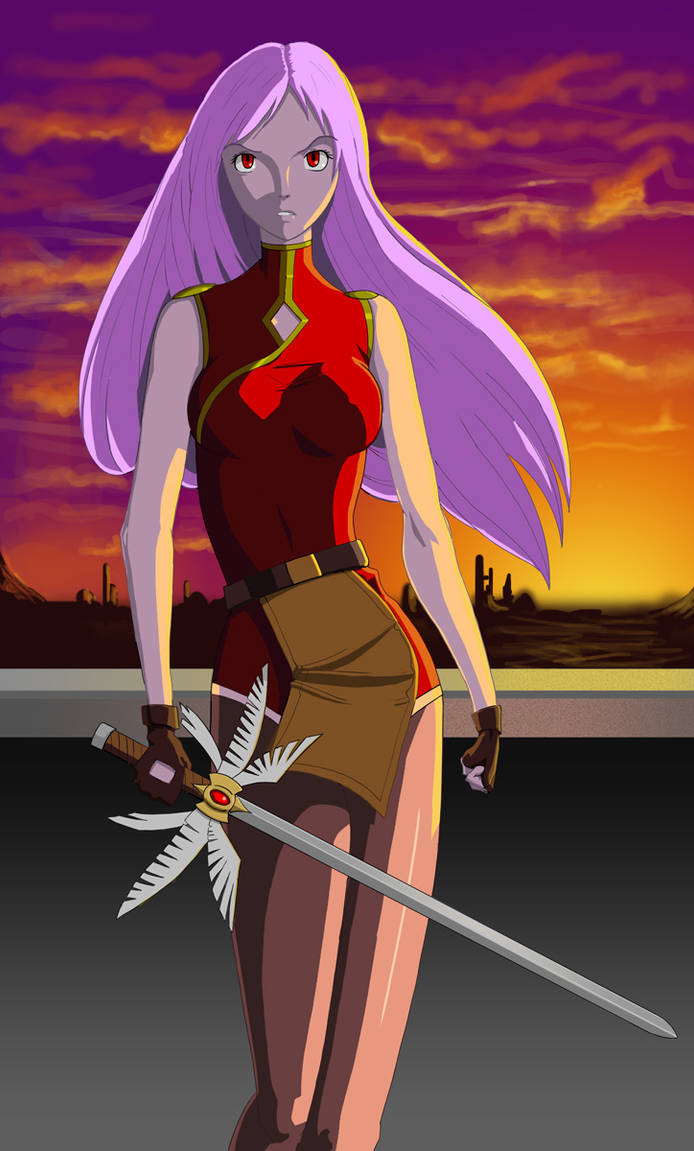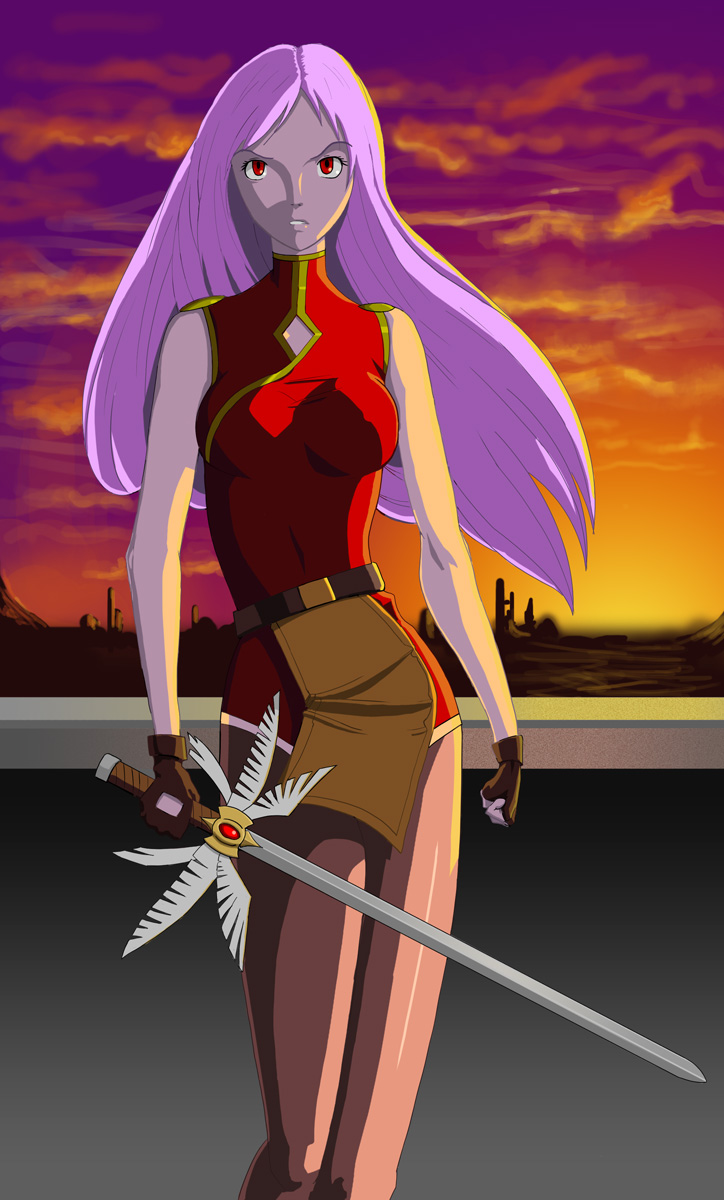 Watch
Made this one for a litle contest over at PKBBS. Objective was to take an old sketch from another member and pimp it to the best of your ability.
Received a sketch from Xion Valkyrie that was from 2001:
[link]
Had to rush it pretty badly in the end, but I guess it turned out okay.

The picture is cool, I like the colours. Picture is quite different from the scetch I think. What bothers me a little, is that when I look the shadings on the character the light seems to come from the up-right corner but the sun is in the middle of the picture, so that's not really correct. Even this way I like the atmosphere a lot, and the sky is really beautiful.
Reply