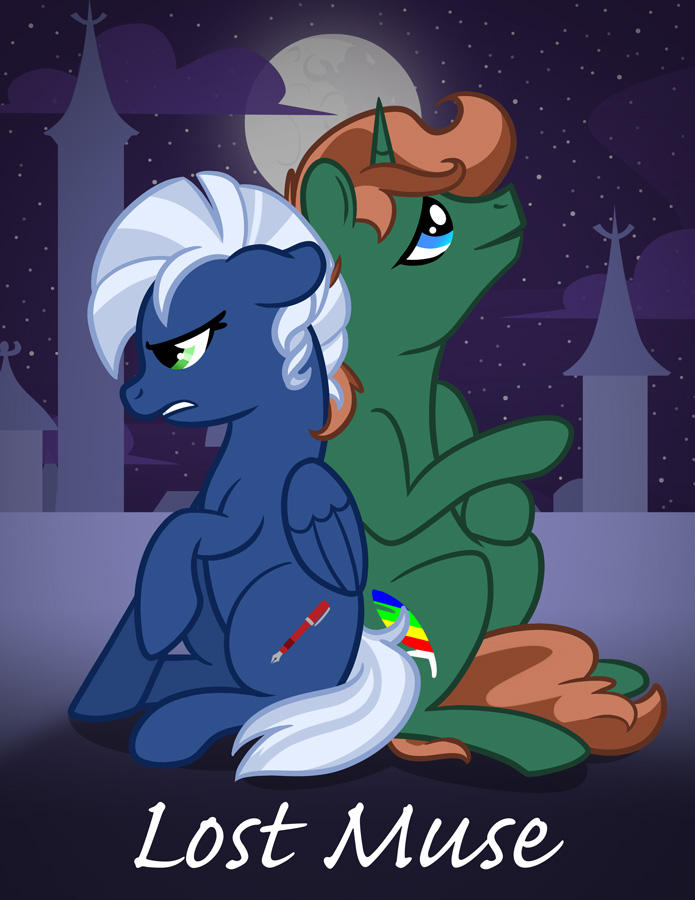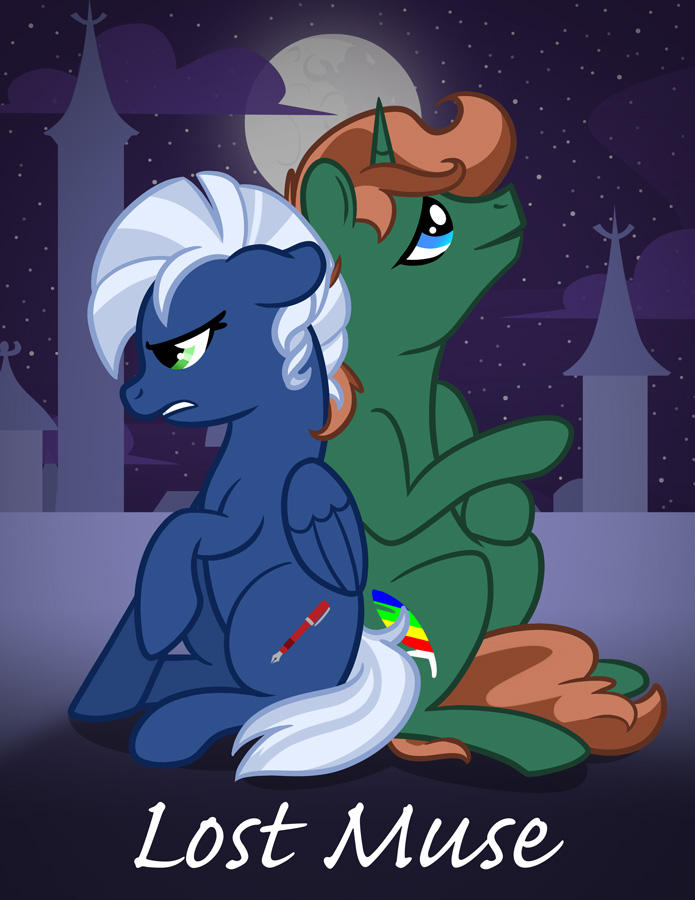 Watch
Cover art for the FimFiction story Lost Muse.
www.fimfiction.net/story/42321…
She's a dark blue pegasus with a penchant for editing. He's a green unicorn that loves the arts. Together they... get torn apart. She has important family business to see to in Canterlot, and he's not invited. Their lives continue apart, until...
Commission Prices