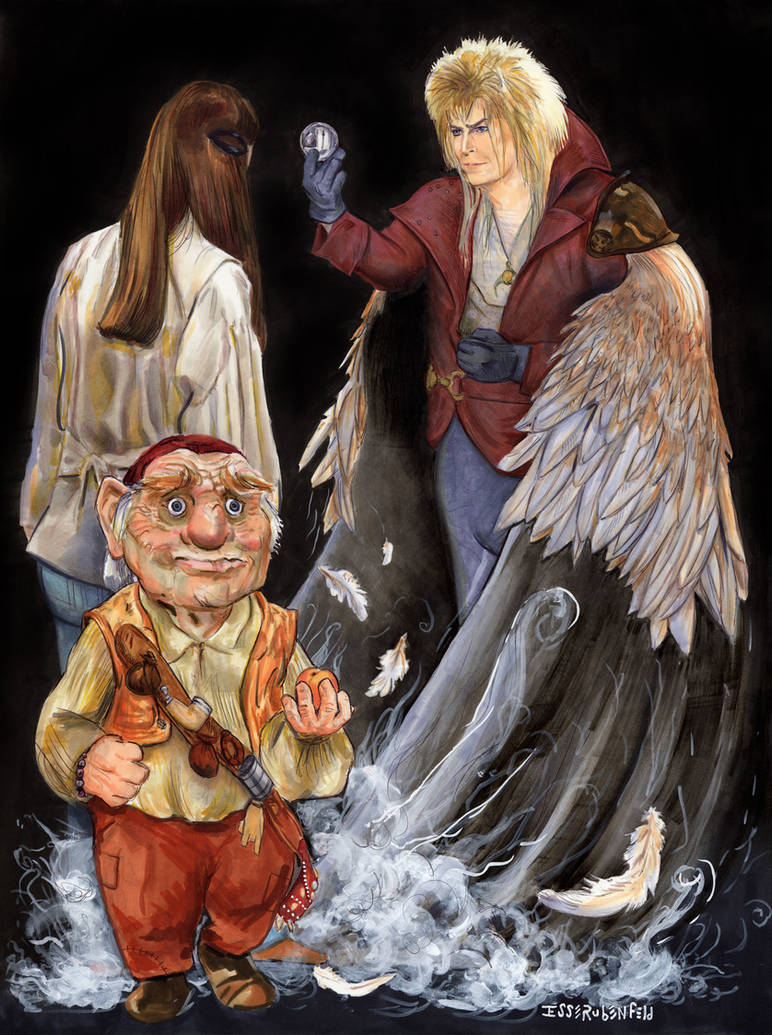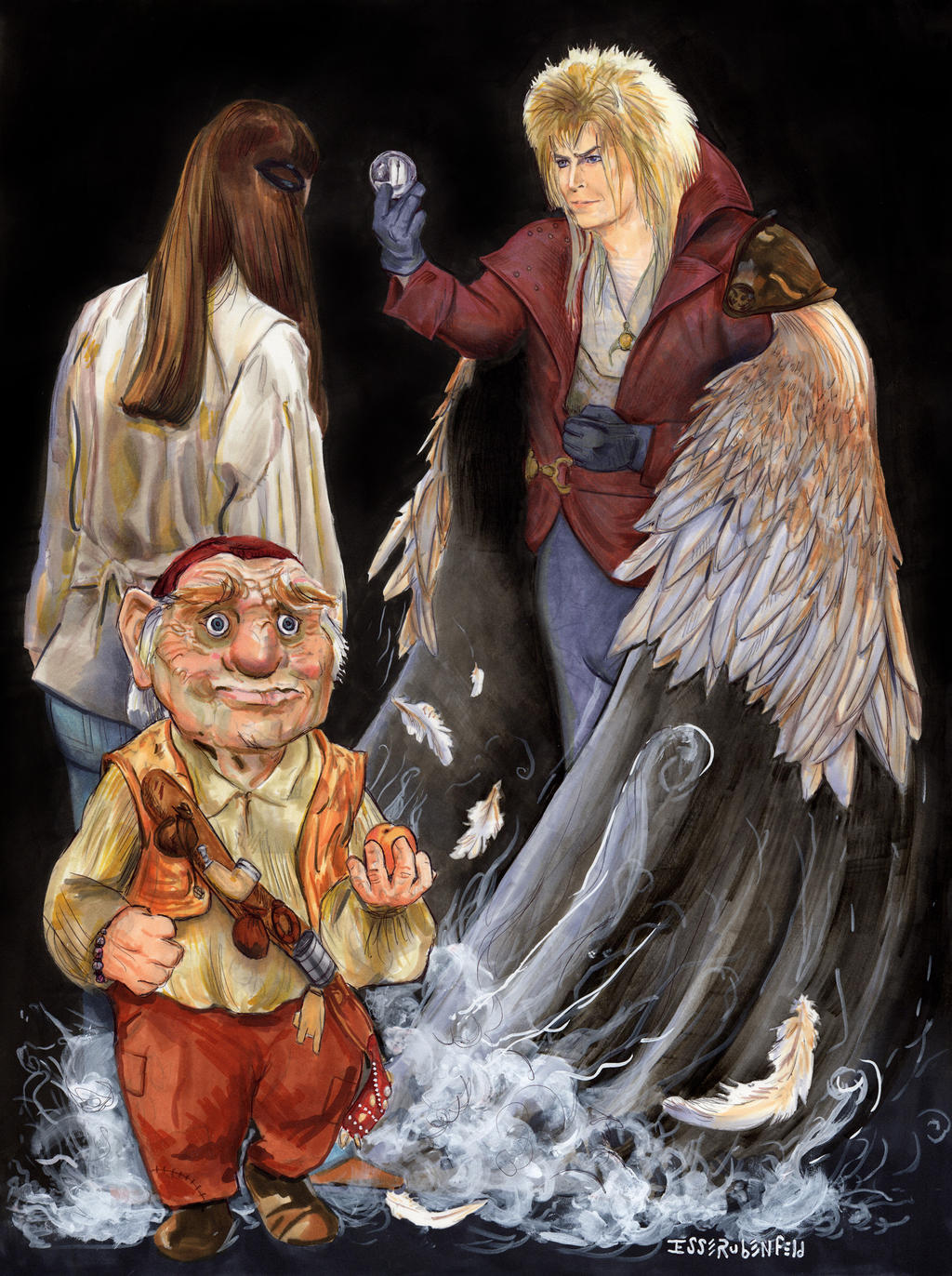 Watch
Jareth offers Sarah a gift.
Hoggle struggles with Jareth's Request to give Sarah a "Peach"

The effect the wings give the picture is amazing. For whatever reason before now I had never thought to imagine Jareth in demi-form.
Reply

It was a reference to his first appearance in the film, when he transforms from a barn owl entering through the window. In the film we only see the shadow of the owl morph into Jareth, I wanted to picture what that sort of transformation may look like; as if he had formed from the rising mist and the beating of an owl's wings.
Reply

That cape is absolutely stunning.
Reply