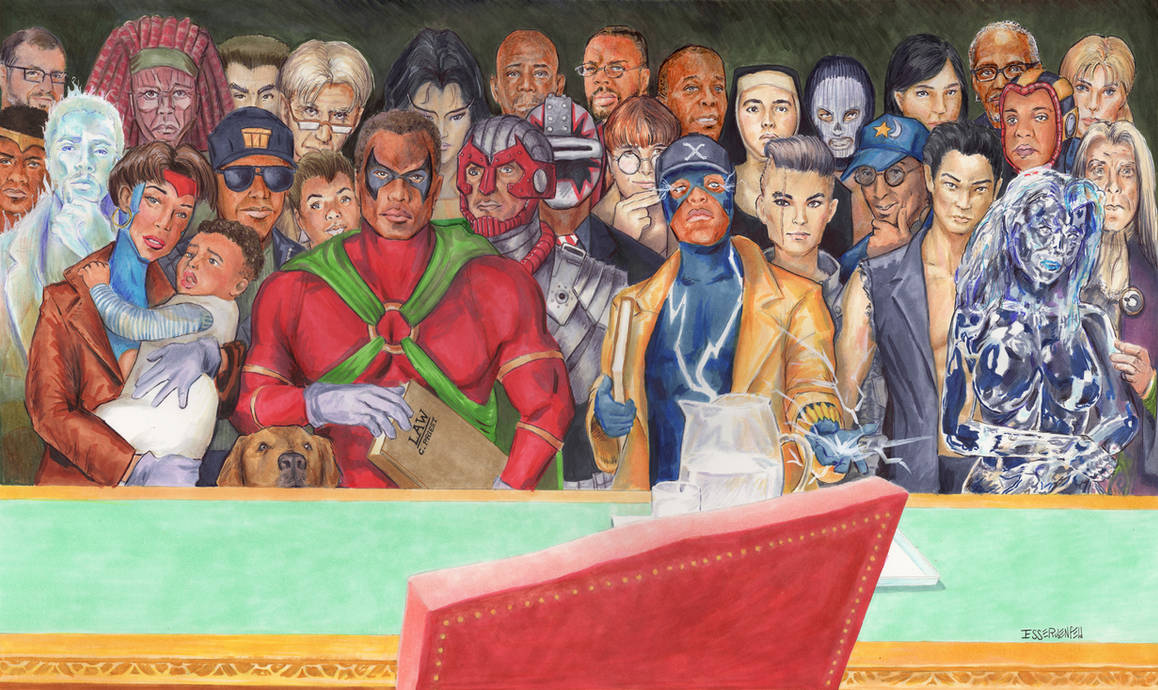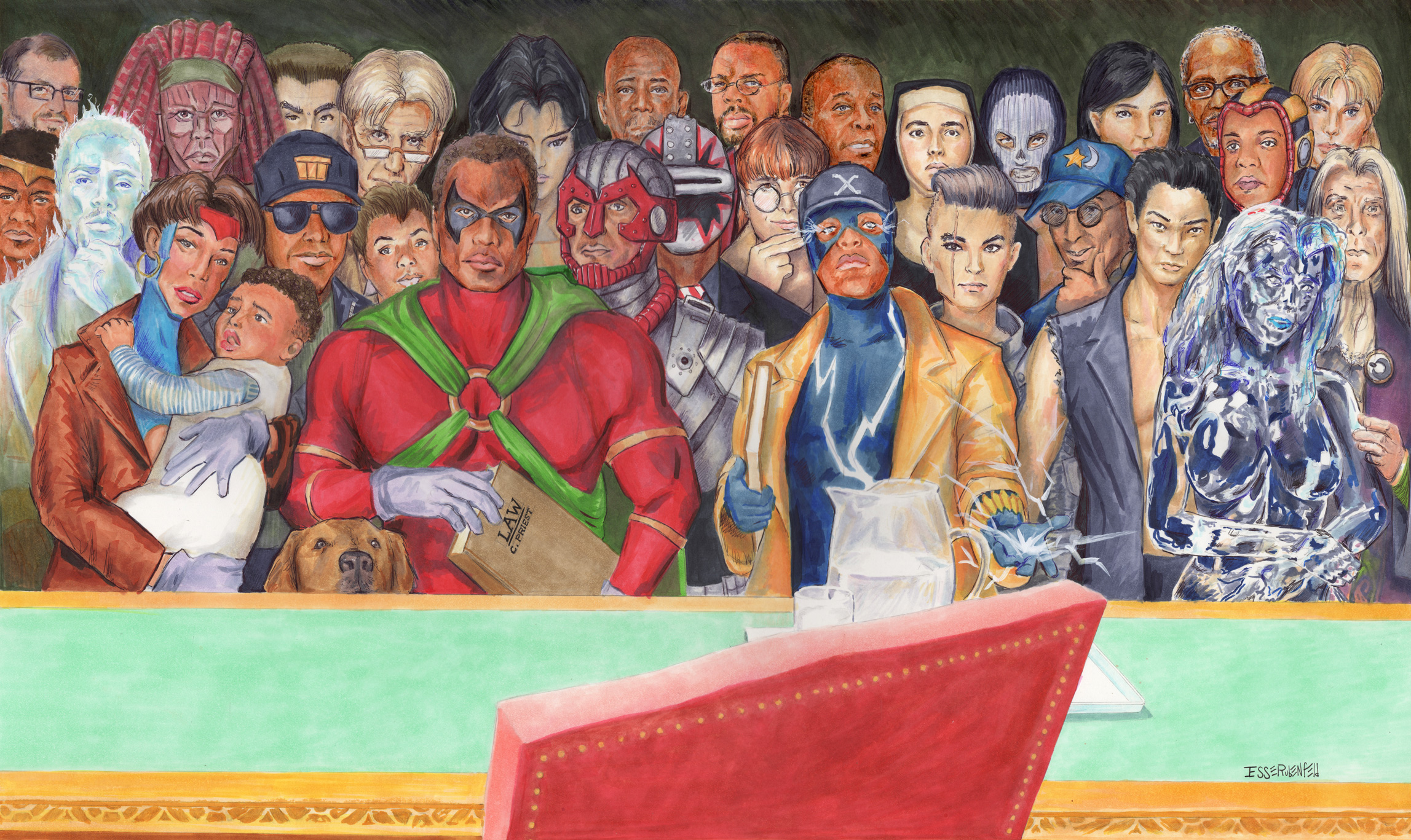 Watch
Based on "The Right to Know" by Norman Rockwell depicting the Milestone Comics Heroes and characters, as well as a few of their creators and editors.
Bottom row: Buck Wild, Fade, Rocket holding baby Amistad, Tech 9, Flashback, Icon (with Dogg below), Hardware, DMZ, Detective Marissa Rahm, Static, Iron Butterfly, Wise Son, Xombi, Aquamaria with Technique above her, and Dharma.
Top row: Milestone writer Matt Wayne, Brickhouse, Third Rail, Edwin Alva, Kwai, Denys Cowan, Dwayne McDuffie, Derek Dingle, Nun of the Above, Death Wish, Blitzen, Michael Davis, and Donner.