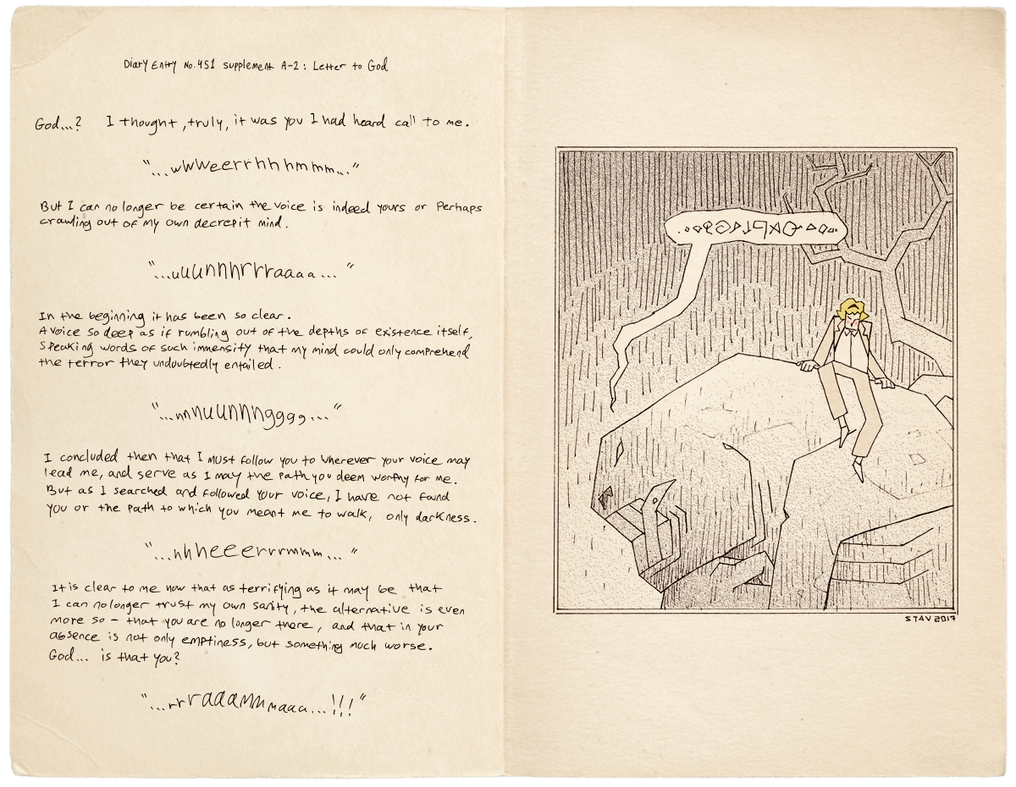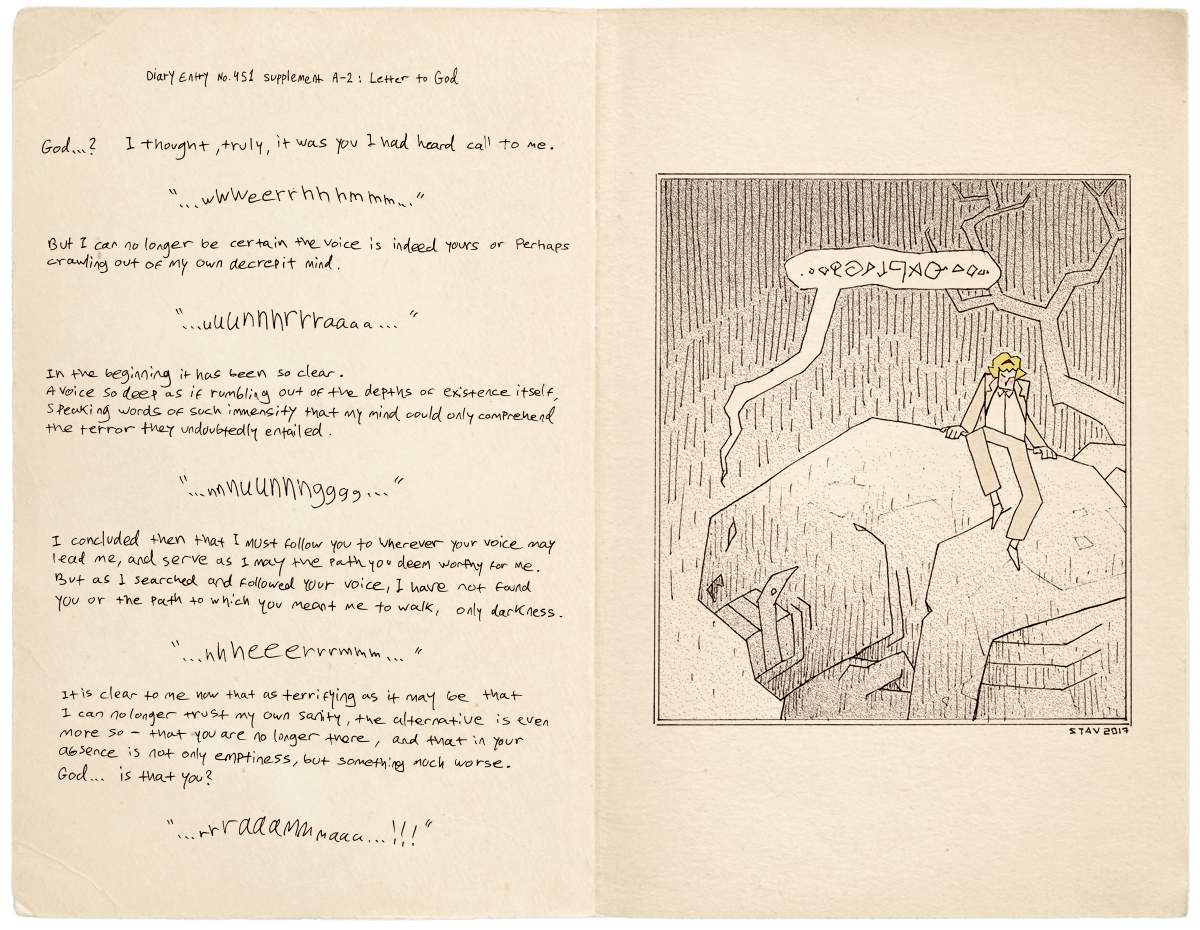 Watch
Mapit is the fictional Man-Daughter of my friends Lee and Elishka.
This is the Lovecraftian chapter of her fictional diary.
It's hard to explain.

Looks like a really interesting story! And the illustration you did is simply wonderful and catches that mysterious and eerie environment. Is it possible to know about that chapter/story?
Reply