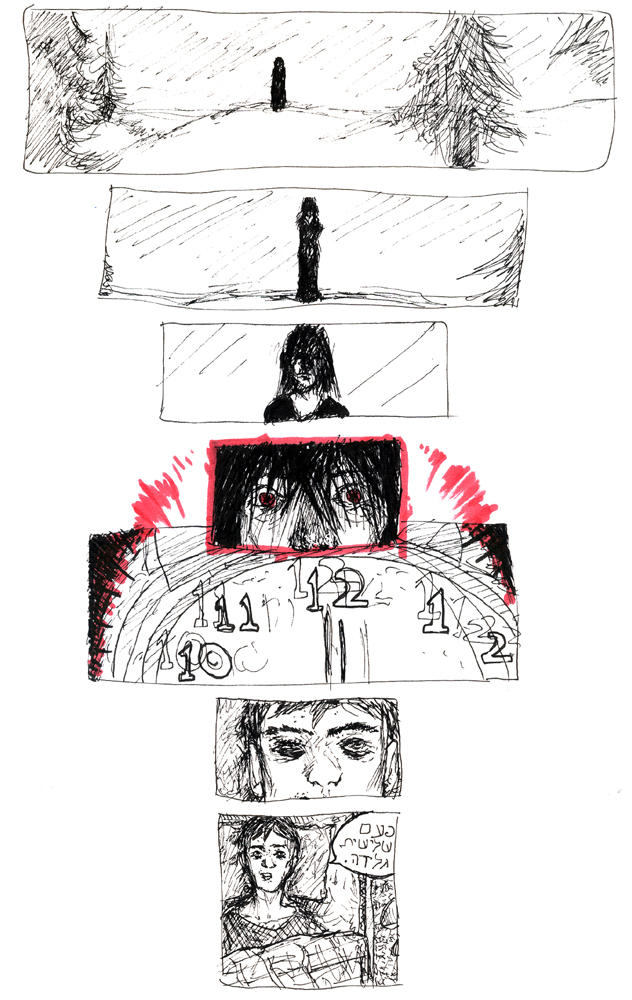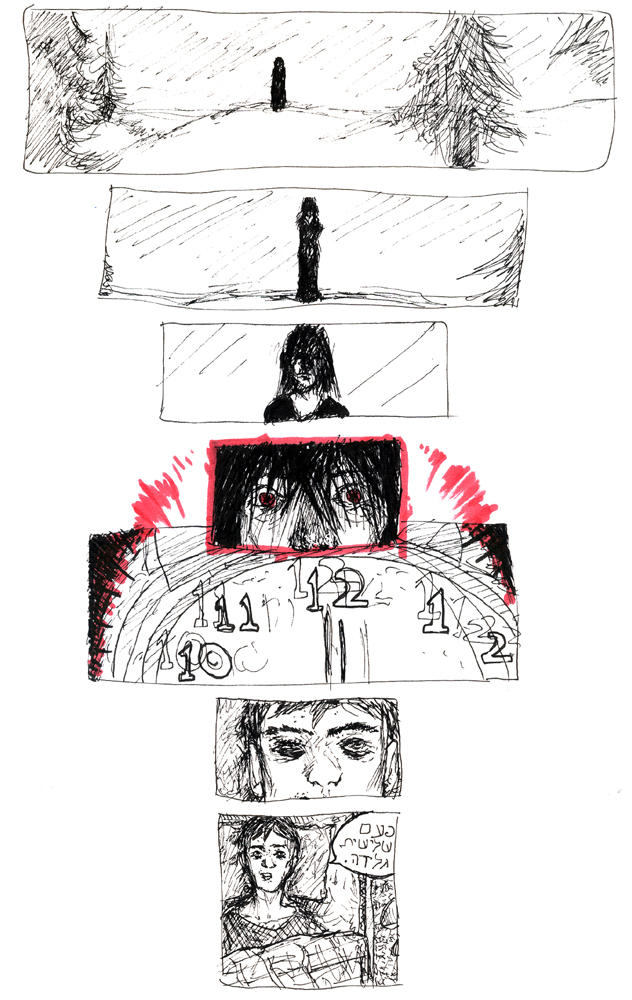 Watch
[He's saying "third time's ice-cream". In Hebrew it's an expression saying that if a certain event happens once more, in the third time, you owe that person an ice-cream. In the more current and cynical meaning it comes to indicate that that certain event had already happend twice or three times before (depands on the person's level of sarcasm)].
Okay, I'm probably not going to continue this, it's just a practice at storytelling. I had an idea in my head and wanted to see if I can translate it into comics.
My own critique to this is that maybe the end-of-dream-alarm-clock-ringing bit could've been better somehow and that I should've added a panel between the one he wakes up in and the one he speaks in because it just goes too fast. Maybe showing in the same panel, from the side, him and the clock and he's with his hand on his face with an expression of "aaawwww~".
I'd like to hear if you have any critiques of your own or exansions to mine. Storytelling is a skill I would like to developeand I'll be glad if you could help me out

This was fun doing, was a good practice... I may be doing more comics practices. maybe using BloodEyes for them aswell, it's a cool concept


it reminds me of the Grudge movie...i donno why.. it's really good esp the paam shleshit glida.
Reply

It's good.
It's very good.

Well done, master.
Reply

o didnt know he was waking up until i read your thing, im not sure what could be done, maybe a panel that shows his setting, like shws him in bed and the alarm clock, coz at first i thought it was a big clock
Reply

Extreamley bodacious.. I like.

Reply

what a wonderful sequential work! i love the colours...and its nice and gentle and hebrew and wow. favourite!
Reply