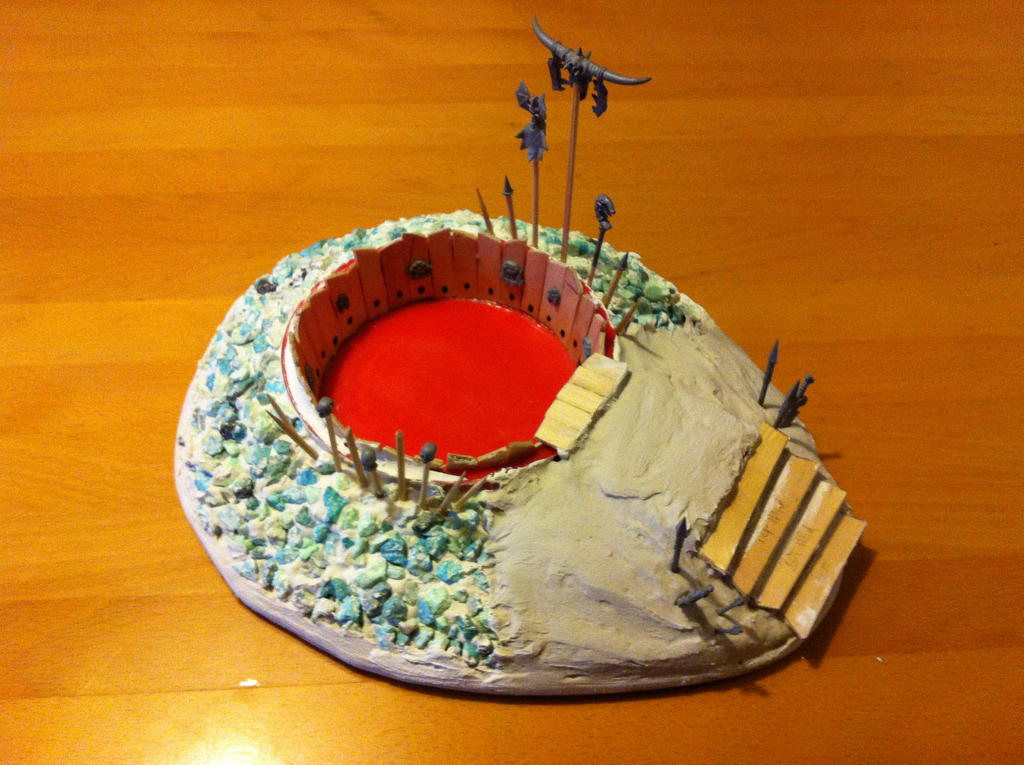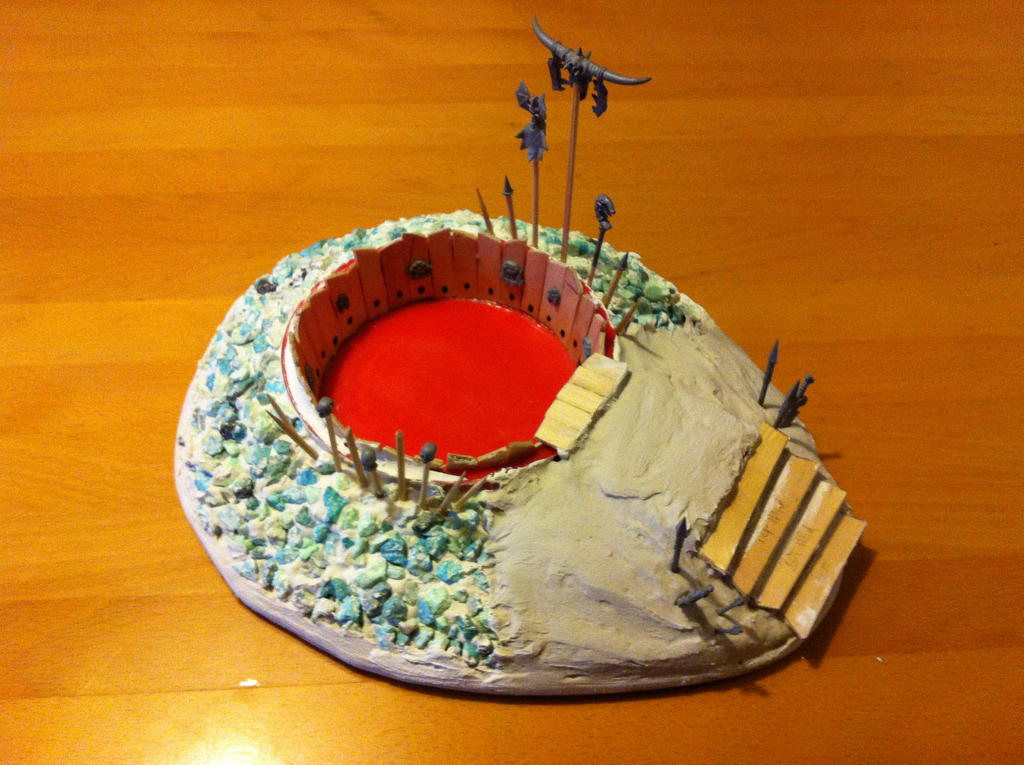 Watch
I finished the smooth side of the hill in this step.
This side was made with the wall filler,
but it was going to be so much filler to put on there.
So I decided to add a block of wood underneath.
This way I didn't have to create the whole side.
I'm going to add sand to this side for more dirt-effect.
As you might see, I added some spare weapons.

At first I wanted to create a sloped path to the arena.
But when I had another look, I saw that there wasn't any room for it.
After some brainstorming I came up with the stairs.
I made the steps out of popsicle sticks.
To make sure they stayed in placed I glued toothpick bits on the bottom.
Also made sure that the bits weren't too long.
Just like the inside of the arena I went for the random Orcish look.

Then it was time to move on to Step 6.

© Stef van Lin 2013

this is the coolest fucking thing
Reply

Thank you very much.
I'm really happy about the way it turned out.
I still have to paint it though. Busy, busy, busy.
But when it's painted I'll upload more pictures.
Reply

This is a fantastic idea... I've never seen expanding the dice tower idea and it makes me ponder building my own unusual dice rolling area.
Reply