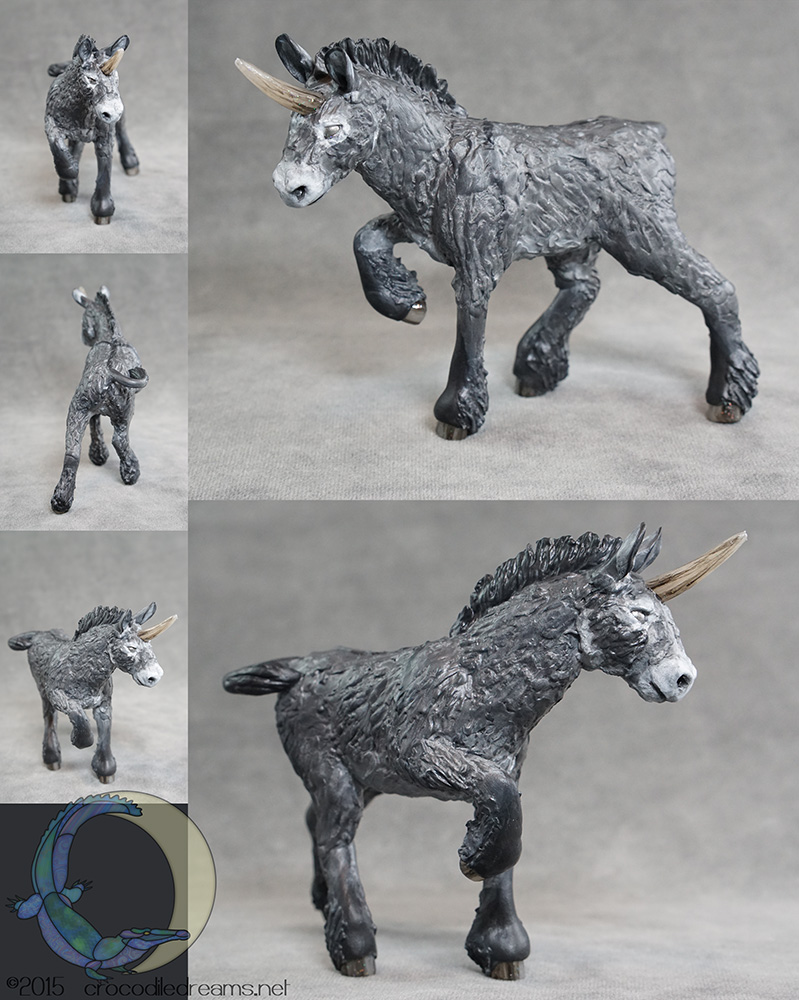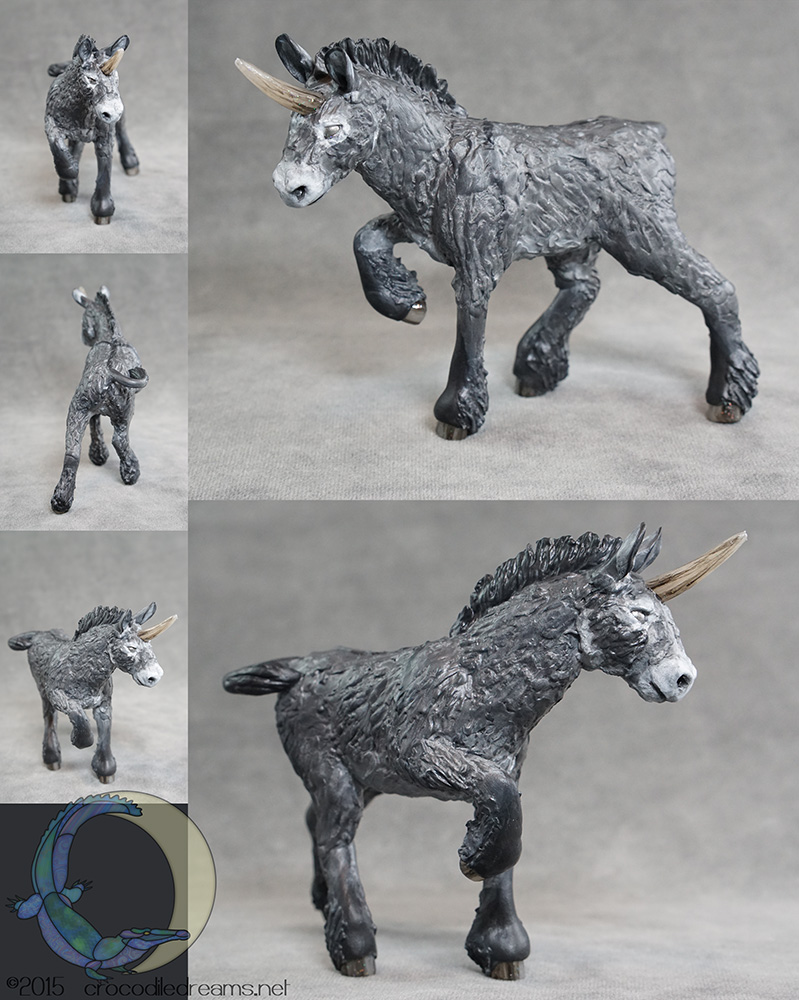 Watch
Wire armature, Apoxie sculpt, air-dry clay, steel bearings, translucent Premo, acrylic . October 2015. About 5" tall.

This year's (single-year!) art project while out visiting

... some of the folks we visited have wild burros that occasionally show up in the neighborhood, and of course with us, they can't be just burros. There had to be burrocorns! This was also our first time working with this particular type of air-clay, and the texture was quite unique. I had trouble getting it to smooth, so I decided to texture the heck out of it and joked that she was extra fluffy for the winter. Her horn and hooves are translucent Premo, and the Apoxie sculpt was only used to hold the armature wire in place.

She's quite proud of herself, but she misses her dragon friend that took shape alongside her!

I adore how you got so much texture- and a variety of different kinds- in one sculpture. The coat looks like a different shag then the feathers, and the horn another entirely. Your sculpting knows no bounds!
Reply

Awr! I admit the texture on the fur was because the stuff was REALLY HARD to smooth, especially if you were adding lumps as you went and trying to smooth them onto existing (and partially dry -- it dried fast!) pieces. Rather than fight it, I decided it would be much less frustrating to just work with it. I know it's theoretically possible to smooth it, because I've seen it done ... but this was our first time working with it, so it was a learning experience! And the horn and hooves are just smooth premo, the the stripes are painted.
<3! I want to sculpt more, I just have no place to leave things out!

Reply

Reply

Looks good! Nice pose

Reply

I'd like to think she's hanging out with her little mini yak friend and druids. <3 I miss you SO much, and this turned out SO well! I'm curious to see what else we'll create this year! <3 <3 <3
Reply