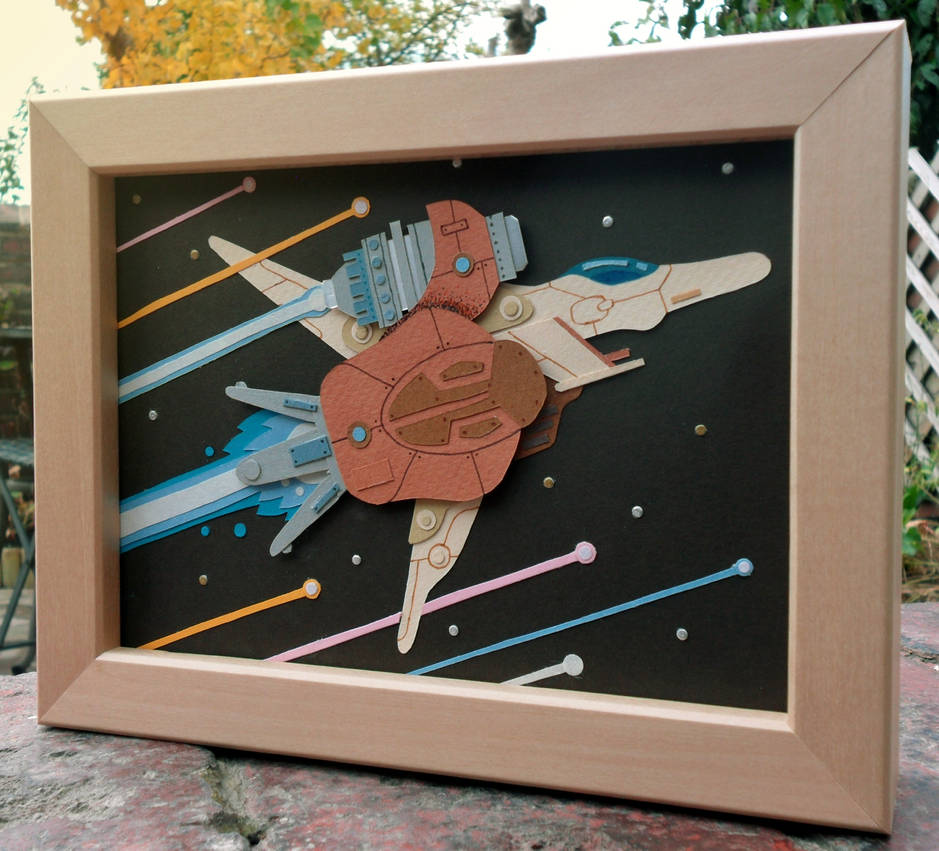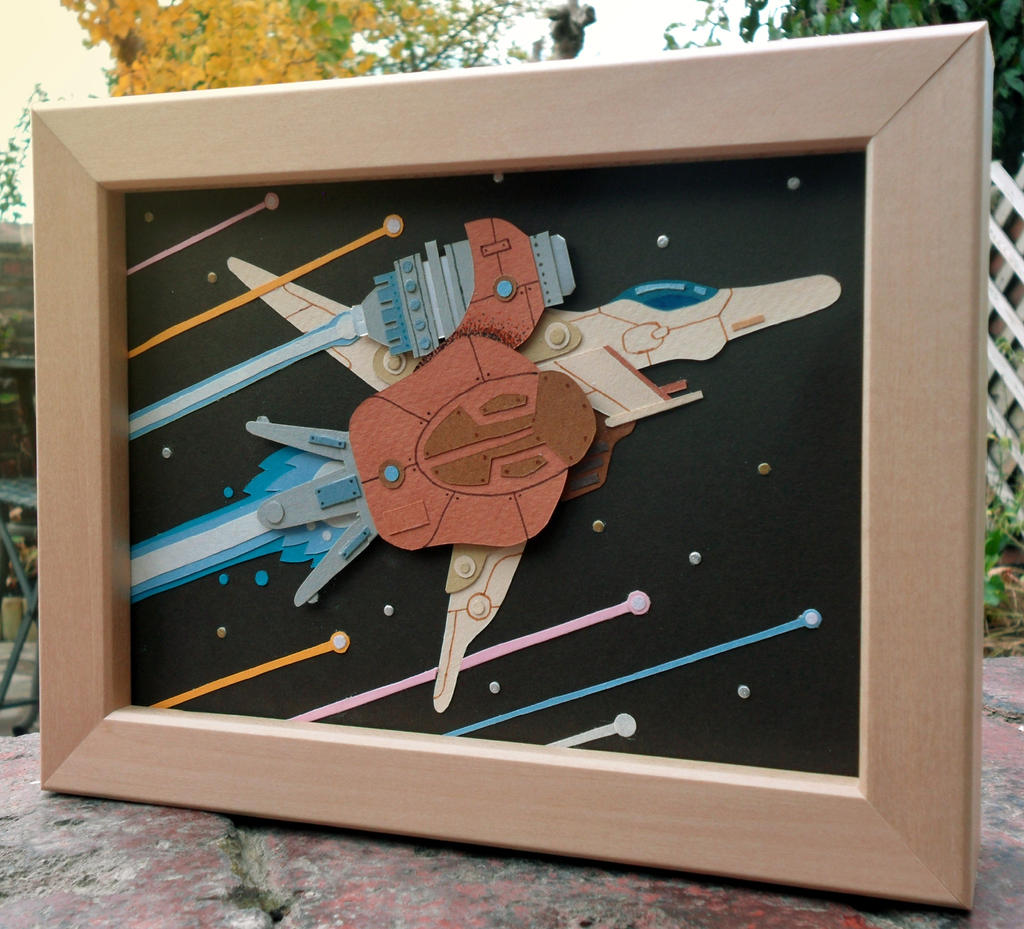 Watch
So, yeah...I'm going to make a whole series of shoot-em-up cardboard arts. This here is the spaceship 'Axelay', from the hit Super Nintendo videogame: Axelay.

Possibly the nerdiest thing I've ever done? And I once chronologized my collection of Zappa albums, so...

I really loved making this though, it's been nowt but vectors so far this year, and getting back to proper hands on stuff feels awesome.

SERIOUS QUESTION: I'm looking to sell them, so would anyone consider buying this if they were at a comic-convention or similar type of craftsy fair? You can be honest, I don't mind.

Pristine work. Very nice cardboard cut replication.
Reply

Looks wicked.

I'd buy one if I saw it, but I'm quite fond of shooters.
Reply

Reply

I haven't played that game in years and don't even remember what the ship looks like, but this is awesome. I'd jump on a Vic Viper ship.
Reply

Heh. Cheers.

The ship from Axelay looks vastly different in every image I used as reference. I went for a mix of the weapon select screen and the japanese box cover. Fun fact for you there.

Vic Viper is set to make an appearance, for sure!
Reply

Wallpaper please!

This is something I would definitley think of buying, but you'd have to sell it for about 50? I'd pay 10 for a print for sure on nice paper.
Reply

Ah, nice one. That's pretty much all the feedback I need to crack on with more collages.

I'll look in to the prints, and I'll replace the current pic with a wallpaper.

Thanks man!
Reply