Publishing Week
So you've written a novel. You've edited, gotten beta readers, polished that sucker 'til it shines, and you're ready to enter the wide world of the publishing industry. Where do you start? First, here's what you
DO
need:
a finished manuscript. (Only non-fiction can be pitched before it's written.)
Here's what you DON'T need:


money. It's always free to submit novels to legit agents and editors. Reading fees for novels are scams.
cover art or other illustrations. I advise writers not to commission art ahead of time, since the publisher will want a say in all images that go into the novel. It'd be a shame for your money to be wasted.
publishing experience or a big following (known as a "platform.") Novels stand on merit alone!


Step 1: Pitch Materials
1.1: Query Letters
You need to write a query letter, sometimes called a pitch. These are 1-page letters that introduce your book to literary agents or editors. They start like back cover blurbs – "Katniss Everdeen is a 16-year-old girl living with her mother and younger sister in the poorest district of Panem" – followed by genre, word count, your biography, etc.
Query letters are crucial. Not all agents and editors want sample pages, so this may be the only part of your project they see. It needs to be snappy, clear, and intriguing so they want to read more. Treat it like a manuscript: write multiple drafts, set it aside for a few weeks, then revise. It helps to test it on friends or family who aren't familiar with your novel.
SheepTip
: These are the barebone elements you should cover in a query: who's the protagonist, what do they want, what's stopping them from getting it, and what do they have to lose if they don't get it?
The best resource for learning to write query letters is the
Query Shark
blog, where agent Janet Reid critiques people's drafts. Read the archive. Yes, all of it. After awhile you'll see patterns of what works and what doesn't. Closer to home,
theWrittenRevolution
hosted a pitch workshop last year with several useful articles:
How to Write a Pitch
Pitch Workshop: Advice from Authors
Pitch Workshop: Advice from Authors 2
Pitch Workshop: Advice from Authors 3
SheepTip
: Industry people often read on their phones in a hurry. Keep everything in your query short and to the point, even your sentences.

1.2: Synopses
Queries don't give away the end of the story (in fact, they rarely go beyond the first 50%,) so some agents and editors also ask for a synopsis that covers the full plot and subplots. Different people ask for different lengths; I recommend writing a 1-page version and a 3-page version. Synopses are trending short so you likely won't need anything longer.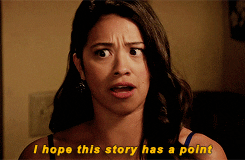 Find advice on writing a synopsis
here
, or from
theWrittenRevolution
's workshop
here
.
1.3: Sample Pages
Many agents or editors ask to see a sample from your manuscript. The amount varies – first scene, first 10 pages, first 1000 words, whatever – but they pretty much always want an excerpt from the novel's beginning.
It's best to show a cohesive passage. So if an agent asks for 1000 words and your first scene is 900, just show that scene. If your scene's 1500 words, find a natural stopping point around the 1000 mark. Definitely don't cut in the middle of a sentence to meet a word count!
Step 2: Literary Agents
Lit agents represent authors. They submit their clients' work to editors, help with contract negotiations, and protect their clients' interests. In exchange, they take a cut of clients' profits.
15% is the industry standard.

A common misconception is you can hire an agent like you'd hire a maid. It doesn't work that way. They're in high demand and only take on projects they believe in passionately, because they need to sell it to editors. You have to convince them to represent your book.
To publish with the Big 5 (Penguin-Random House, HarperCollins, Macmillan, Simon & Schuster, Hachette), you need an agent. Major houses
only
accept submissions from agents. Their slush pile would be a slushy lake otherwise. However, most small and midsize publishers accept submissions straight from authors, and plenty of successful authors are agentless. So consider step 2 recommended but optional.
2.1: Discovering Agents
First, find agents (or agencies) who represent the genre you wrote. Agents have tastes and specialities just like authors. The best way is to Google "sci-fi agents" or "romance agents" or whatever, but here's some lists to get you going:
Writers' Services:
US listings
,
UK listings
,
International listings
Lexical:
Canadian listings
ALAA:
Australian listings
Duotrope:
International listings
(need an account to use)
When I was querying, I made an Excel database listing name, agency, country, website, what they're seeking, average response time, re-query policy (meaning if they reject a book, is it okay to query someone else at their agency with that same book?) and other notes.
AgentQuery
often has this info, though it's not always current.
SheepTip
: Look up agents on Twitter. Many post manuscript wish lists (aka
#MSWL
) of novels they want to see, and it's a good place to get up-to-date info as well as a feel for their personality and working style.
2.2: Sending Queries
Most agents reply within 1-3 months, so if you query one at a time, you could be waiting years. It's better to query multiple agents at once. The exception is if you query someone who demands exclusive submissions, which means you can't submit to anyone else until they've made a decision. Annoying, right?
That said, you may be tempted to contact everyone on your list at once.
Don't
. Here's why: you're probably not sure yet how good your query letter is. Try querying in batches of 10 to see if your letter gets a positive response. If not, consider revising it.
SheepTip
: Rank your list in 3 tiers: agents you love, like, and feel neutral about. Test your letter on the bottom or middle tier, then move up to the "love" tier with a new and better query.
Track when you send queries. If an agent typically replies within 1 month and you haven't heard back after 3, your query might've gotten lost. Check their policies to see if it's okay to re-submit. However, if an agent states they do the "no response means no" policy and you've been waiting longer than their advised timeframe, it's time to move on.
QueryTracker
is the most reliably up-to-date database. Writers post when they queried certain agents, when they got a response, what the response was, etc. It's a good comparison tool.
2.3: Replies
Most queries get one of four responses:
Rejection. Sucks, but it happens. A lot.
Partial request: the agent asks to see part of your manuscript. Woo!

Full request: the agent asks to see your whole manuscript. Double woo!
R&R: revise and re-submit. The agent likes your novel, but asks for specific changes. If you revise, you should wait at least a month before re-submitting to prove you've seriously considered and implemented the changes.
Roughly 1% of submissions net a partial, full, or R&R. A fraction of those net an offer of representation. After all that, if you get an offer, you're probably tempted to scream YES PLEASE! through the internet. But...


Consider it carefully. You're better off with no agent than a bad agent. "Bad" can mean you don't mesh well, they're inexperienced, incompetent, or lazy, or they're taking advantage of new authors. It's okay to ask about their work style, ask to talk to other authors they represent, whatever makes you feel secure committing to a business partnership.
If you agree to sign with them... congrats! You don't need the rest of this tutorial.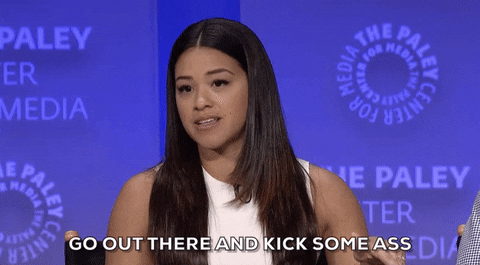 Step 3: Publishing Houses
Whether you chose to go agentless or not, here you are.
Don't feel like you're losing out by not signing with a major publisher. Some indie presses are quite influential (the president of my publisher was recently at the Canadian embassy in Berlin, promoting Canadian literature to Germans!) Several have international distributors, and others do fine with ebooks only.


Smaller publishers also may be more flexible. You'll have a closer relationship with your publishing team and have more creative control in the production and marketing of your book, because you don't answer to a huge corporate board.
3.1: Discovering Publishers
Finding publishers who accept unagented submissions takes effort, because they tend to be smaller houses who get less publicity. Google is the obvious way, but here's a few others:
Check the publishers of books in your genre. Niche publishers often have open submission policies.
Browse local bookstores. Regional publishers prefer regional authors. For example, Canadian presses get funding from the Canada Council for the Arts if they publish Canadian authors.
Ask your literary contacts: writing teachers, librarians, author friends.
Ask your non-literary contacts if they know anyone in the industry. You may be surprised.
SheepTip
: While it helps to live in the same country as a publisher, it's not necessary. Lots of people around the world try the US or UK market – though China is booming too!
SFWA (Science Fiction and Fantasy Writers of America) has a
Thumbs Down Publishers List
along with lots of other useful info.
Preditors and Editors
used to do much of the same, though their site comes and goes over the years.
3.2: Submissions
Much of the strategy for submitting to publishers is the same as querying agents. Re
search publishers and their current books to see if they're a good fit, make sure they publish your genre,
follow their guidelines, track your submissions, be patient. Acquiring editors tend to have less of a public persona than agents, but it can't hurt to look them up too.
3.3: The Offer
Maybe, just maybe, you get an offer of publication!

Indulge yourself in some squealing. You've earned it.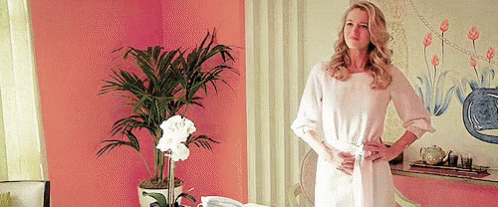 Don't sign those papers right away, though. Default contracts always favour the publisher. You're allowed and expected to negotiate, and have every right to ask for clarification. However, you should also get external help. Try these:
Check if writers' guilds or unions in your area offer legal advice, funding, or negotiation guides.
Some agent associations offer contract advice for a fee.
Hire an entertainment lawyer. Even a normal lawyer can help evaluate the legal clauses.
Get an accountant to assess the numbers and explain financial jargon.
Don't rely too much on internet advice for this stage. Not only is it hard to know who's trustworthy online, but publishing standards change over time and contracts may vary depending on laws where you and your publisher are. There's no substitute for expert advice.
You may go through a few rounds of negotiation, and it may take awhile. Don't rush it or let yourself be pressured to sign. A legit publisher will wait for a book they've fallen in love with. Contracts are a big deal, and you and your hard work deserve to be treated ethically and respectfully.
If all goes well... you'll sign the contract and be on your way to having a published book! Woohoo!