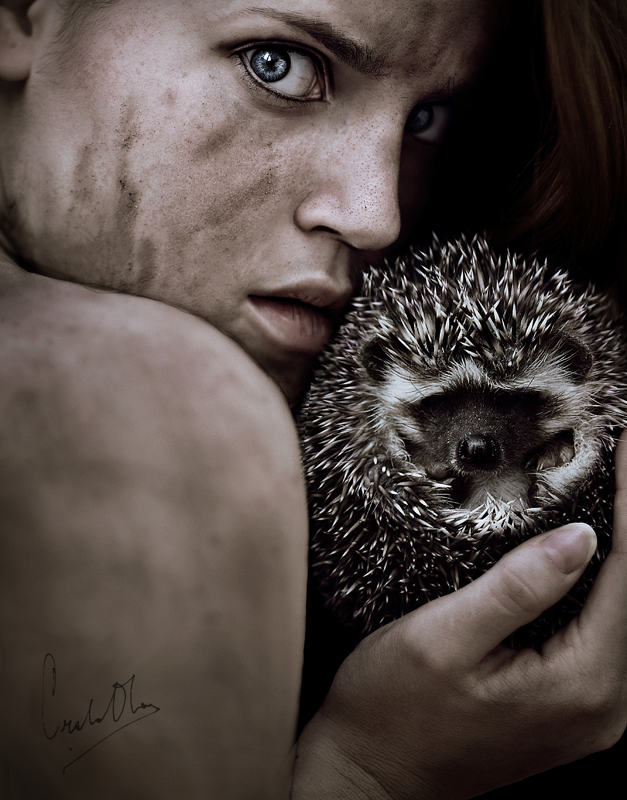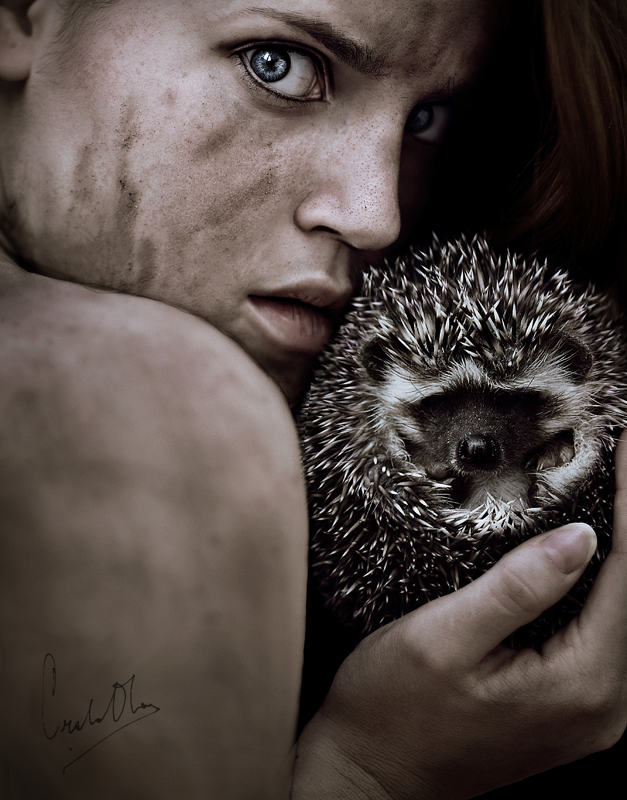 Watch
If you like my work, you can follow me on
FACEBOOK
!

----
Such a funny little fellow, I love hedgehogs!
Taken with Pentax K-5 ♥

---
Other work:
Wow !!! The first thing I can already said, is that this shot is not common at all ! The hedgehog was added after with Photoshop or is it a real photograph ?
Anyway, this has a really strong impact (in all cases for me). The little hedgehog seems to be in danger, and this is emphasized by the fact he's "in ball", and that you made the eyes darker.
The woman obviously seems to protect him (of what danger exactly ? I would love to know what you had in mind when you create this

).
The model has also a really great expression, this is breathtaking !
Congratulations and keep up that great work !

The Artist thought this was FAIR
48 out of 48 deviants thought this was fair.
I'd like to start with the fact that some SERIOUS emotion is portrayed in the picture. Almost a sort of psychotic and defensive expression. That hit me pretty hard, but not too hard because then it would be a different feel. Also the dirty, run-down feel of the picture is very well achieved. I think this picture is very close to perfection. I tried very hard to look for a flaw and be a pessimist but that didn't work because it all seems in order. And I also see you got creative and made the character holding a animal like that. VERY GOOD KEEP IT UP I LOVE IT.
-Lolster11
The Artist thought this was FAIR
3 out of 4 deviants thought this was fair.